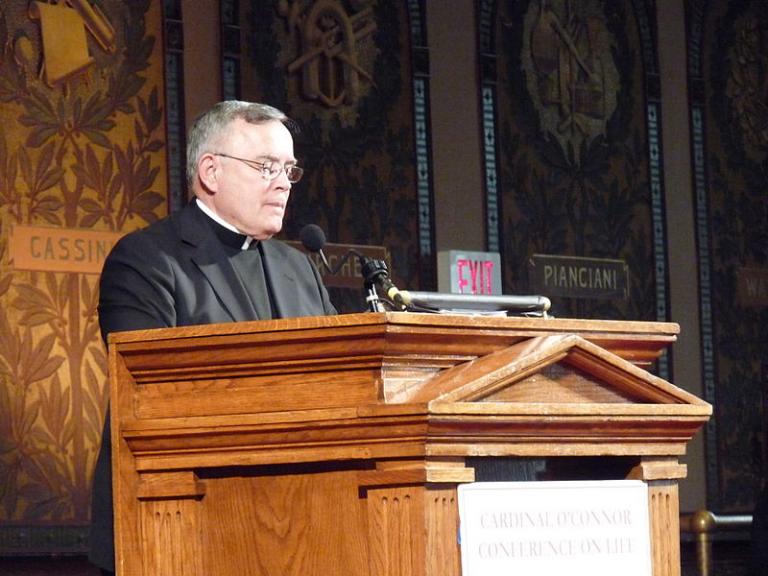 Archbishop Chaput has retired. He celebrated his last mass as a diocesan bishop Sunday at the Cathedral of Sts Peter and Paul in Philadelphia. 
"I'll still be around. I'm not dying, I'm just retiring," Chaput said. 
His successor, Archbishop Nelson Perez, was installed yesterday. 
From Catholic News Agency:
Philadelphia, Pa., Feb 17, 2020 / 04:45 pm (CNA).- Archbishop Charles Chaput has been a diocesan bishop for 31 years. For most of that time, his people have known where to find him on Sunday afternoon or evening: hearing confessions and offering Mass in his cathedral.

Chaput celebrated this weekend his last Sunday Mass as a diocesan bishop.

At the Cathedral Basilica of Sts. Peter and Paul in Philadelphia, Chaput told his parishioners he is grateful to them, and pointed following Jesus Christ as the pathway to truth and happiness.

"I'll still be around, I'm not dying, I'm just retiring," Chaput said Feb. 16, just days before the Tuesday installation of his successor, Archbishop-designate Nelson Perez.

In a homily that stayed tied to the Mass readings, characteristic of Chaput's preaching style, the archbishop cited the second reading from St. Paul's First Letter to the Corinthians, saying it captures his experience of ministry to the Church in Philadelphia.

"What eye has not seen and ear has not heard and what has not entered the human heart: what God has prepared for those who love him," St. Paul wrote. "This, God has revealed to us, through the Spirit."

Chaput thanked the congregation for "the gift of your presence in my life."

"God bless you," he concluded.