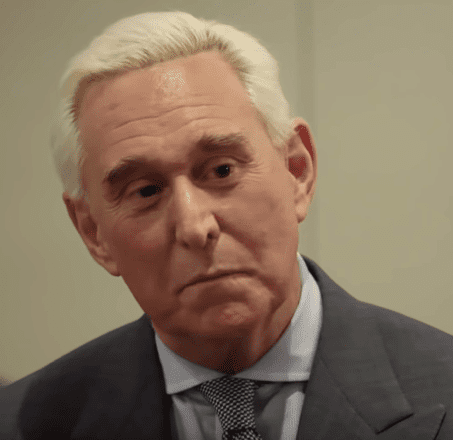 So, Roger Stone has been sentenced. He didn't get the 9 years prosecutors originally recommended. He also didn't get the complete pass that Trump wanted. He was sentenced to 40 months prison time for lying to Congress and Witness Tampering.
The real question is whether or not President Trump will jump right in and pardon Stone before he serves a day of his sentence.
The president has been governing by tweet and threat of retaliation for a few weeks now. He tweets something and his stooges respond by doing whatever he tweets that he wants them to do.
The princeling among stooges may very well be Attorney General Barr. The moment Trump tweeted his displeasure with the sentencing recommendations for Stone, AG Barr reached down, took over the whole process and rescinded those recommendations.
President Trump could have just picked up the phone and called Barr and told him to intervene. But that would have been a crime. Tweeting not only gives a sort of denial, it allows Trump to let the whole world know that he's a dictator for real now. Cross him, and the whole power of the Justice Department of the United States of America can come down on your head. All he has to do is tweet an opinion.
The denial that Trump is trying to build into this oddball form of dictatorship is a little bit like Charles Manson saying he didn't kill anybody. But there it is.
Now, the question is, will Trump pardon Stone, and how long will it take him to do it?
Trump likes to make people suffer and grovel. He enjoys forcing people to bend before him. But Stone has already done that. He has, in the language of Mafia movies, "done the right thing" by Trump.
So how long will it take for Trump to pardon Stone?
From The Washington Post:
Roger Stone sentenced to 40 months for lying to Congress, witness tampering amid turmoil between Justice Dept. and Trump on penalty
Bystanders shout 'traitor' as Trump associate Roger Stone arrives for sentencing