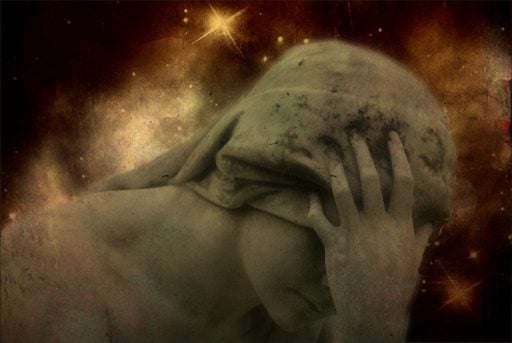 Heavenly Father, we pray that You will forgive us our sins.
We confess that we see ourselves as righteous, even thought we are weak and sinful.
We confess that we have committed acts of petty malice against our co-workers, friends, family and strangers on the internet.
We confess that we have used media to sin against our fellow human beings by passing along slander and lies about them.
We confess that we have lied, many times about many things, both small and large.
We confess that we are vengeful and wish the worst for our enemies.
We confess that we hold grudges and seethe with rage and anger toward those with whom we disagree.
We confess that we ignore facts that do not support our prejudices.
We confess that we put our comfort and economic security before the lives of other people and the care of creation.
We confess that we do not love our neighbors enough to defend them from evil.
We confess that we do not turn to You in prayer but try to carry the burdens of life on our own.
We confess that we excuse immorality to simplify and justify our political choices.
We confess that we do not care about the suffering of others.
We confess that we are indifferent to the humanity of Your other children who are not us or our own.
Look down on us, oh Lord God Almighty, with compassion that we do not deserve and love that we have not and can not earn. Remember Your son's Passion and Death and deal gently with our sins in His Name.
Forgives us we pray, even though we do not deserve to be forgiven.
Love us even though we have so often failed to love.
Strengthen us in our faith and lead us away from these our sins and into the paths of righteousness.
Turn our petty malice into gentleness, our self-righteousness into humility, our lies into truth telling, our indifference into caring and our grudges and hatreds into concern and selfless action.
We are salt without savor, light that is hidden under self, partisan ruthlessness, and lies, hope that has died from a thousand cuts of cheap cynicism.
Lift us Oh Lord out to the quagmire of our own sins. Teach us to walk in Your ways and love with Your heart. Show us the face of Christ crucified in the elderly, the unborn, the raped, marginalized, lonely, poor, weak and needy.
Turn our hearts of stone to hearts of love.
Do this we pray despite the fact that we do not deserve it, have not earned it and cannot ever be worthy of it. Do it because you so loved the world that you gave your only begotten son for us.
We pray, most merciful Jesus that You will stand with us before the judgement seat of God and speak on our behalf. We ask You to send your beloved Mother to guide us, that You will commission St Michael the Archangel to bind the many demons that attack us.
We do not deserve these things. We are unworthy in every way.
Your love alone sustains us.
Your gift of salvation earned with Your most terrible Passion is our only hope.
Holy God, Creator of all that exists everywhere, have mercy on us who are sinners for the sake and in the name of Your only Son, our Savior, God and friend, Jesus, the Christ.
Amen.
I am writing a small book of prayers for these times. I decided to share this one with you today.