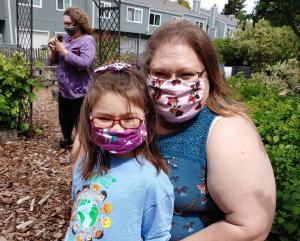 "To be? Or, not to be?" asks Hamlet in his Shakespearian soliloquy. If Hamlet were to receive a religious exemption from vaccination or mask wearing and become infected by SARS-CoV-2, he might not live much longer. He would drop from being into nonbeing. What might we learn from Hamlet about religious exemptions to Covid 19 masking?
Our version of Hamlet's question is this: "To mask? Or, not to mask?" when in school, church, or other assemblies?
"To Mask" is the mandate—or at least best advice—from church leaders around the world. The U.S. Conference of Roman Catholic Bishops along with the Vatican itself insist that receiving the Covid-19 vaccine is morally acceptable and responsible. On September 16, 2021, the Greek Orthodox Archdiocese of North America said that even if some individual persons might have good reasons for not receiving the vaccine, "there is no exemption in the Orthodox Church for her faithful from any vaccination for religious reasons." Spokespersons for the Evangelical Lutheran Church in America, the Church of Jesus Christ of Latter-Day Saints, along with pastors of Southern Baptist megachurches all agree: Get vaccinated! Wear masks! (Smith September 17, 2021).
It is clear that for Christians there is no theological or moral argument that justifies a religious exemption from vaccination, mandatory mask wearing, or Covid-19 testing.
Well, that should settle the matter for Christendom. Right? No, not right.
Religious Exemptions
Here's what's happening. I serve as interim pastor at Cross and Crown Lutheran Church and School in Rohnert Park California. I am so proud of our pre-school and elementary school for remaining open throughout the Covid 19 pandemic with no serious casualties. Our success is due to prudent, scrupulous, and exhaustive health protection practices. This academic year we mandate masks for all children, faculty, and staff. Even the angels are required to mask when visiting our precious children.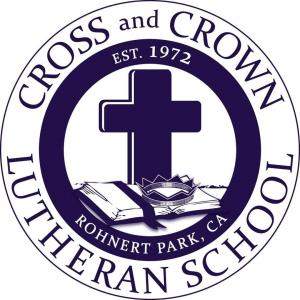 With all of this as a backdrop, we are receiving requests for religious exemptions from Christian families. Exemptions from what? From vaccination, mask wearing, and even weekly testing. What!? I am flabbergasted. This is difficult for me to comprehend. For me to understand an application for a religious exemption from mask wearing is like Saint Paul trying to understand God: "How unsearchable his judgments, and his paths beyond tracing out!" (Romans 11:33).
Be that as it may, I recognize that these conscientious families live in the Christian faith and want only the best for their children. So, I feel obligated to understand as clearly as I can just what motivates them. Here is what I learned and how I think about it.
Paraphrasing, the applications for religious exemption seem to rest on two premises: first, the public practice of masking is based on a scientific lie that risks surrendering our freedoms; and second, certain passages in Holy Scripture proscribe wearing such masks.
The Political Premise: The Mask Mandate
Regarding the first premise, my ears are overwhelmed by a cacophony of purported empirical claims: the whole Covid 19 thing is a hoax; Covid is no worse than the flu; doctors and nurses refuse to get vaccinated because they know something we civilians do know; mask wearing only exacerbates Covid 19 spread because masks aerosolize our breath making the virus spread further in the air; and such. My mind reels.
I am unable to adjudicate such claims independently. So, I rely on the expert advice of doctors Anthony Fauci, Martinez Hewlett, and Francis Collins. I also watch TV shows that agree with the experts. Might they all be wrong?
The religious exemption claim also makes this a matter of civil liberty. It is the mandate—not the mask itself but rather the mandate to wear a mask—that deprives us of our freedom. It is a violation of our individual rights for our government or our employers or our school officials or our clergy to tell us what to do in this matter.
Really? It seems to me that the mandating of mask wearing is warranted by appeal to the common good. It is akin to mandating reduced speed limits in school zones: it ensures safety. When the safety of the entire community is at stake, we expect our government and institutional leaders to issue mandates, don't we?
I may not be able to verify the biochemistry or statistics. But I can mention that one of my wife's long-term friends, a pastor, died a very ugly death from Covid 19. Somebody he knew did not wear a mask, and it killed him. Mask wearing can have "To be! Or, not to be!" consequences.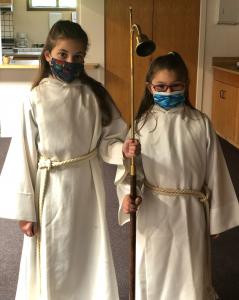 The Biblical Premise: 2 Corinthians 3:18
Now to the second premise: how should we interpret Holy Scripture? Here is the decisive passage.
"And all of us, with unveiled faces, seeing the glory of the Lord as though reflected in a mirror, are being transformed into the same image from one degree of glory to another; for this comes from the Lord, the Spirit." (2 Corinthians 3:18)
According to Pastor David Hall of True Hope Ministries–who provides theological articulation for the families requesting religious exemption–, this passage forbids any face veiling that disguises our identity. Liberty from Satan is associated with the unveiled face (Hall 2021). Followers of St. Paul should be exempt from wearing Covid 19 face masks.
Now I ask: is it in fact the case that this Bible passage forbids us from wearing all masks? Covid-19 masks included along with Halloween masks, woolen ski masks in freezing winter, Hazmat suits in danger, or a catcher's mask in baseball? Does St. Paul forbid faithful Christians from playing goalie on a hockey team or wearing a gas mask to repair a gas leak? It's time for the public theologian to take up the pastoral task and think hermeneutically (Peters 2018).
Let's turn to St. Paul's 2nd letter to the Corinthians. I believe St. Paul is referring to something other than school clothing. St. Paul opens chapter 3 almost humorously, making the point that we are children of the Spirit and not of the letter inscribed in stone.
Interpreting 1 Corinthians 3:1-18
"Surely we do not need, as some do, letters of recommendation to you or from you, do we? 2You yourselves are our letter, written on our hearts, to be known and read by all; 3and you show that you are a letter of Christ, prepared by us, written not with ink but with the Spirit of the living God, not on tablets of stone but on tablets of human hearts."
Note the extended metaphor regarding letters. A Christian can be a living letter, an incarnate epistle.
Note also how St. Paul contrasts the Law with the Gospel by contrasting Moses with those of us who have the Spirit of Christ in our hearts. Actually, the writing of the law on our hearts reflects the prophet Jeremiah 31:31-33. Then, with great humor, St. Paul jabs at those who read God's law with a "veil over their minds." The veil over Moses' face has become a veil over someone's mind, preventing compassionate understanding of God's word. What we need is to read God's law in the Spirit, not veiled with a stubborn mind.
"12 Since, then, we have such a hope, we act with great boldness, 13not like Moses, who put a veil over his face to keep the people of Israel from gazing at the end of the glory that was being set aside. 14But their minds were hardened. Indeed, to this very day, when they hear the reading of the old covenant, that same veil is still there, since only in Christ is it set aside. 15Indeed, to this very day whenever Moses is read, a veil lies over their minds; 16but when one turns to the Lord, the veil is removed. 17Now the Lord is the Spirit, and where the Spirit of the Lord is, there is freedom. 18And all of us, with unveiled faces, seeing the glory of the Lord as though reflected in a mirror, are being transformed into the same image from one degree of glory to another; for this comes from the Lord, the Spirit."
Here is the point of 2 Corinthians 3:18 according to Easy Bible commentator, Phillip Smith: "When the Spirit works in a person's life, they serve God. They do not do this because they have to. They do it because they want to. Their attitude is different. They see God's glory clearly in Christ. They find that the glory changes them. They become more and more like Jesus as the Holy Spirit works in their lives." (P. Smith 2019)
Perhaps you can see that St. Paul here says nothing about the latest fashion or how we should dress when going to school. Veils and removal of veils is St. Paul's manner of speaking to persuade us to lift our minds above the letter of the law and to read God's word in the Spirit, a Spirit of charity and care.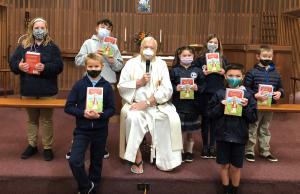 Conclusion
To mask? Or, not to mask? Conscientious teachers at Christian day schools have sincerely held beliefs regarding our mission to today's children in our communities. We note that Jesus himself had a special love for children and even asked that the rest of us imitate children on occasion. "But Jesus said, 'do not forbid them; for of such is the kingdom of heaven'." (Matthew 19:14 KJV)
I cannot stress strongly enough—at least at Cross and Crown Lutheran School—how dedicated our teachers are, not just in responding to Jesus but in caring for the welfare of the cherished children God has placed into our care. For us to knowingly endanger our children would violate our sincerely held beliefs as well as devastate our consciences.
Religious exemptions for vaxxing, masking, and testing seem, at least in my judgment, to put everyone else at risk for contracting the deadly Covid 19 virus. In this time of confusion and conflict, I pray that the inclusive Christian family can find an amicable way to tend to the safety of its children.
——————————————–
Ted Peters serves as interim pastor at Cross and Crown Lutheran Church and School in Rohnert Park, California. He is author of both fiction and nonfiction works that proffer interaction between faith and science. Visit: TedsTimelyTake.com.
Works Cited
Hall, David. 2021. "Should Chrsitians wear a mask?" You Tube https://www.youtube.com/watch?v=46HmBU_qv60.
Peters, Ted. 2018. "Public Theology: Its Pastoral, Apologetic, Scientific, Politial, and Prophetic Tasks." International Journal of Public Theology 12:2 153-177; https://brill.com/abstract/journals/ijpt/12/1/ijpt.12.issue-1.xml.
Smith, Peter. September 17, 2021. "Many faith leaders say no to endorsing vaccine exemptions." AP News https://apnews.com/article/health-religion-united-states-coronavirus-pandemic-coronavirus-vaccine-9c947acecd6ba26b4c78827b7b87c185.
Smith, Phillip. 2019. An EasyEnglish Bible Version and Commentary (2800 word vocabulary) on the Book of 2 Corinthians. Easy Bible / Wycliffe Global Alliance: https://www.easyenglish.bible/bible-commentary/2corinthians-lbw.htm.