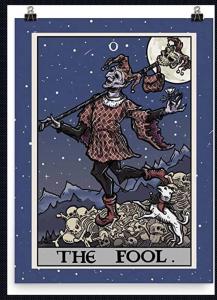 Short Prayers? Once we have been born, we're on a one way street toward death and dying. What if we are a fool?
But God said to him, 'You fool! This very night your life is being demanded of you. And the things you have prepared, whose will they be?' (Luke 12:20) 
It was five minutes before noon on Saturday, May 28, 1977.  I had just conducted a funeral for Mrs. Violet Harmen and had left the cemetery outside New Orleans.  I recall driving down the interstate highway in the left hand lane at 55 miles per hour.
My mind was on the morning and the afternoon.  I was thinking about death and dying. I was thinking especially about the death of a pleasant elderly lady and the tears of anguish which I had just shared with her stalwart family.  I was also thinking about our own family plans to spend the afternoon swimming at the pool in the backyard of some friends.
The medium strip separating the two directions of interstate traffic is lined with large bushes.  I thought I was seeing some brush flying out of those bushes.  Then, suddenly, there was a flash of orange color and a loud smash.  Glass rained down upon me from a broken and spider-webbed windshield.
"Could this be an accident?"  I quizzed myself.  "If it is, it might spoil our afternoon plans."
I found my car no longer n the left lane but now in the middle.  To avoid being hit a second time, I struggled to regain control and steered to the left and off the highway.  Only when the car had come to a stop did I perceive the damage.  The hood had come through the windshield, only to be blocked by the steering wheel.  I saw blood covering my clothes and splattered about the car's interior.
Where did that blood come from?
"Where did that blood come from," I wondered, "there's nobody else in here but me?"  Then I saw, of course, that I was I who was pumping the blood.  The shock had temporarily shut out the pain.
Calmly and silently I thanked God—paradoxically, in retrospect—for my safety.  Then strong arms went to work to pull open the car door and draw me out onto the grass.
Later I was told that the other driver had been on drugs, racing, going perhaps 80 miles per hour, lost control of his car, crossed the neutral ground, and hit me head on.  My car was taken to the junk yard, a total loss.  But I was far from being a total loss.
At the hospital emergency room I asked the doctor to hurry up because I wanted to go swimming that afternoon.  He laughed and told me to cancel my plans.  I would not be out of surgery on my left hand before dark.
"Fool," says God
"Fool!," God says to the person who lays up treasure on this earth.  This night—this very next moment—might be the deadline, the moment when one's soul is required.
And when our soul is taken, it goes alone.  No earthly treasure goes with it.  None of the money we have earned.  None of the community respect or national fame we have established.  None of our hobbies or habits.  None of our life's accomplishments accompany us beyond death.  Whatever we have beyond the gates of death is what God will give us.  We are utterly impoverished and totally dependent upon God.
When reflecting on my accident and the close brush with death, I frequently ask myself:  why did God permit me to live?  I don't know, really.  But I can speculate.  God has granted me an extension of life probably for the same reason God has let you the reader live:  namely, to serve one more day in love for other people and, thereby, to become rich toward God.
PRAYER
God of death and resurrection, help us to face our death with confidence while accepting our poverty before you, and thereby, become sources of richness in life for others. Amen.
▓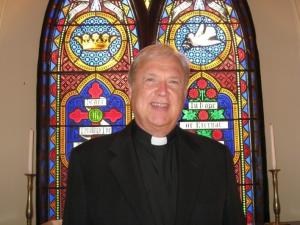 Ted Peters is a Lutheran pastor and emeritus seminary professor. He is author of Short Prayers  and The Cosmic Self. His one volume systematic theology is now in its 3rd edition, God—The World's Future (Fortress 2015). He has undertaken a thorough examination of the sin-and-grace dialectic in two works, Sin: Radical Evil in Soul and Society (Eerdmans 1994) and Sin Boldly! (Fortress 2015). Watch for his forthcoming, The Voice of Public Christian Theology (ATF 2022). See his website: TedsTimelyTake.com.
▓