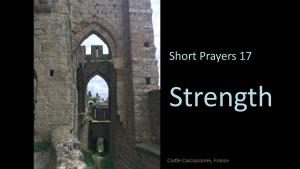 Short Prayers? When do eagle's wings lift us up?
Those who wait for the LORD shall renew their strength, they shall mount up with wings like eagles, they shall run and not be weary, they shall walk and not faint. (Isaiah 40:31)
 Muir's Miracle
In his essay, "The Heart of the California Alps," Yosemite adventurer and the advocate for our national park system to protect the wilderness, John Muir tells the dramatic story of a miracle of sorts.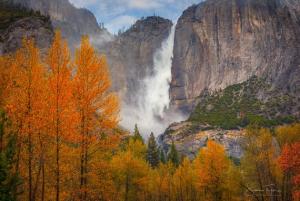 "I succeeded in gaining the foot of the cliff on the eastern extremity of the glacier, and discovered the mouth of a narrow avalanche gully, through which I began to climb, intending to follow it as far as possible….At length, after attaining an elevation of 12,800 feet, I found myself at the foot of a sheer drop in the bed of the avalanche channel I was tracing, which seemed suddenly to bar all further progress…after scanning its face again and again, I commenced to scale it, picking my holds with intense caution.  After gaining a point about half-way to the top, I was brought to a dead stop, with arms outspread, clinging close to the face of the rock, unable to move hand or foot either up or down.  My doom appeared fixed.  I must fall.  There would be a moment of bewilderment, and then a lifeless rumble down the one general precipice to the glacier below.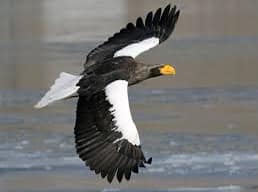 "When this final danger flashed in upon me, I became nerve-shaken for the first time since setting foot on the mountain, and my mind seemed to fill with stifling smoke.  But this terrible eclipse lasted only a moment, when life blazed forth again with preternatural clearness.  I seemed suddenly to become possessed with a new sense.  The other self—the ghost of bygone experiences, instinct, or guardian angel, call it what you will—came forward and assumed control.  Then my trembling muscles became firm again, every rift and flaw in the rock was seen as through a microscope, and my limbs moved with a possessiveness and precision with which I seemed to have nothing at all to do.  Had I been borne aloft upon wings, my deliverance could not have been more complete."
Call it what you will—the higher self or a guardian angel—God does not leave us alone when we need him.
PRAYER
God of the eagle's wings, when we are in need of deliverance, please raise us up with powers from beyond or from within. Amen.
▓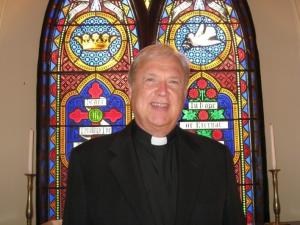 Ted Peters is a Lutheran pastor and emeritus seminary professor. He is author of Short Prayers  and The Cosmic Self. His one volume systematic theology is now in its 3rd edition, God—The World's Future (Fortress 2015). He has undertaken a thorough examination of the sin-and-grace dialectic in two works, Sin: Radical Evil in Soul and Society (Eerdmans 1994) and Sin Boldly! (Fortress 2015). Watch for his forthcoming, The Voice of Public Christian Theology (ATF 2022). See his website: TedsTimelyTake.com.
▓