School Shootings Meet AR-15 Lapel Pins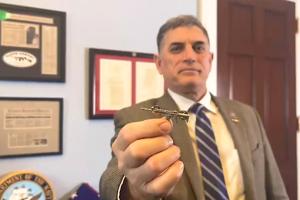 The year 2023 so far witnesses more than one mass shooting per day. Frustration voiced expressed in vituperation is running over the brim in Nashville after shooter Audrey Hale with two assault weapons murdered three nine-year-old children and three Covenant School staff on March 27, 2023. Only a complete ban on civilian possession of military style assault weapons could reduce America's daily body count. But, in Washington DC AR-15 lapel pins announce that such a ban will be blocked by a phalanx of weapons profiteers.
Magical Diversions from Biting the Bullet on a Total Ban
Like a magician fooling our eyes by moving the shells, those who profit from the shedding of children's blood will divert the conversation to avoid confronting directly the problem. The magical diversion takes the form of sustituting non-issues such as background checks, bump stocks, arming school teachers, mental illness, red flags, safe storage, keeping weapons out of the hands of criminals, Second Ammendment liberty, and such. None of these diversions would slow down the manufacture, sale, and profiteering from the 20 million military weapons sold to American civilians and Mexican drug cartels in 2021.
The central problem facing our society is the availability of anti-personnell weapons–the sole purpose of which is to kill people–in the hands of millions of citizens. If only one in a million pulls the trigger on one of these weapons in a crowded location, dozens of our innocent neighbors are going to die. That's what's happening daily in America today. America is a nation bent on suicide by profit.
That's it. Profit and profit alone provides the underlying motive for spreading weapons around like a hurricane spreads wind and rain.
To bite the bullet, American needs a total ban on civilian possession of military style assault weapons.
Profits, Pins, and Payola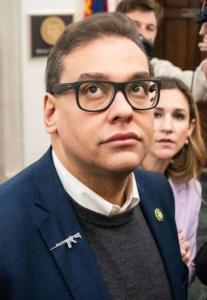 While we listen to the wails of parents grieving their murdered children, our U.S. Congressional representatives walk with imperious swagger proudly wearing their special AR-15 lapel pins. Look closely. Our Washington reps are wearing a minuature replica of an AR-15 military assault weapon. To wear a badge such as this is like planting a black flag in the heart of every grieving relative of a shooting victim.
Why? Because of cash.
"Gun manufacturers have made more than $1 billion from selling assault-style weapons to civilians in the last decade," reports Melissa Chan for NBC news. These profits are lugubriously shared with lawmakers. Almost $400 thousand in gun rights cash has flowed into the campaign coffers Paul Rayan (WI) and nearly $300 thousand for Lindsey Graham (SC).
Having doled out millions in campaign support dollars from the NRA (National Rifle Association), we find U.S. Senator recipients in order of donation largess: Mitt Romney (UT), Richard Burr (NC), Roy Blunt (MO), Thom Tillis (NC), Marco Rubio (FL), and many others. Might Ted Cruz (TX) be on the take list? Oh, yes. Definitely.
The Second Ammendment Diversion: A Quick Reminder
Just a quick reminder of the diversion from the main issue propogated by magicians such as Georgia Congressman Andrew Clyde. It's not about the 2nd Ammendment!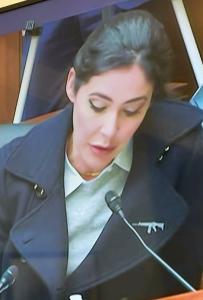 The 2nd Amendment to the U.S. constitution does not protect either the trigger pullers or their profiteering accessories before or after the fact. As I said in my previous posts,  let's remind ourselves of just what the 2nd Amendment actually says? Here it is.
A well regulated Militia, being necessary to the security of a free State, the right of the people to keep and bear Arms, shall not be infringed.
This ammendment does nothing to support the purchase of military weapons by individual civilians. A "well regulated militia"? Yes. An individual? No.
A total ban on civilian possession of military style weaponry would not influence in any way the use of guns by hunters or target shooters. Nor would it infringe on our 2nd Ammendment rights. So, don't get fooled by those bloaks wearing AR-15 lapel pins.
Evangelicals, Abortion, and Child Murder

It is quite understandable why an evangelical Christian might wish to support the Republican Party. A compassionate heart wishing to protect the life of a yet-to-be-born  child wants government to defend the rights of the unborn. Republican candidates say that they uphold the right-to-life on behalf of the unborn child. I get that.
Now I ask you with the compassionate heart: what about the right-to-life of children after they've been born? Again, with a school shooting practically everyday using military style assault weapons, our children are placed in harm's way as soon as they enter their school. Yet, almost no Republican wearing an AR-15 lapel pin is willing to take the measures necessary to reduce drastically our carnage, grief, and despair.
I cry out: why can't our evangelical friends hear this callous truth?
More than Prayer
More than just prayers and thoughts are needed after the Nashville shooting, declared the U.S. Senate Chaplain Barry Black this week.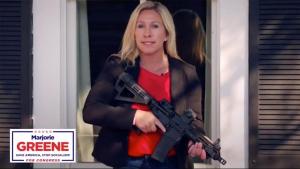 Patheos columnist Keith Giles adds, "We don't need to pray about that to know it's true." Here's what's true, according to Giles.
It's the guns. It's not a mental health crisis.
It's the guns. It's not violent video games.
It's the guns. It's not Hollywood.
It's the guns. It's not the lack of more guns.
But, deep down inside we all know this is true. Rather than respond to this truth by donning AR-15 lapel pins, perhaps we should ban civilian possession of military style assault weapons. Nothing less.
Conclusion
What theologians call 'sin' results not only in suffering for the sinner's victims but also in self-destruction. It seems that America is bent on self-destruction. America is killing itself for its own profit. AR-15 lapel pins brag about this profit while hiding this bragging beneath a 2nd Ammendment smoke screen.
What is so frustrating is that the infection of gun violence does not need to be fatal. It's largely curable. Yet, our nation refuses to go to the doctor and take the medicine.
In recent Patheos posts I've sought to render a diagnosis.
Gun Deaths in Ukraine and the US
Gun Safety Prevarication and Legislation
A Billion Bucks for Bullets and Blood
I wonder how many of our precious children will receive an AR-15 bullet while at school tomorrow.
▓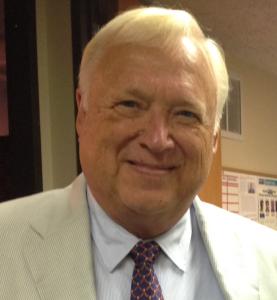 For Patheos, Ted Peters posts articles and notices in the field of Public Theology. He is a Lutheran pastor and emeritus professor at the Graduate Theological Union. He co-edits the journal, Theology and Science, with Robert John Russell on behalf of the Center for Theology and the Natural Sciences, in Berkeley, California, USA. His single volume systematic theology, God—The World's Future, is now in the 3rd edition. He has also authored God as Trinity plus Sin: Radical Evil in Soul and Society as well as Sin Boldly: Justifying Faith for Fragile and Broken Souls. See his website: TedsTimelyTake.com.
Watch for his new 2023 book, The Voice of Public Theology, to be published by ATF Press.
▓