America's Two Killing Fields
Mercilessly shooting to death school children or 4th of July parade watchers has turned America into a killing field. America's killing field is actually two killing fields. First, the sniper or mass murderer kills countless people otherwise going about their daily routine. Then, secondly, weapons investors make a killing on gun sales. One killing field for the murderer. A second killing field for the profiteer to make a killing on buying and selling.
The Killing Field of the Mass Murderer
Whether it's the Robb Elementary School in Uvalde or those enjoying an Independence Day parade in Highland Park, victims find their bodies dismembered and shredded by high powered gun fire. Assault weapons manufactured to destroy individual bodies and to destroy the national souls of foreign countries are now destroying peace of mind here at home.
"When the shooter entered Robb Elementary School in Uvalde, Texas, killing at least 21 people, the 19 children he killed joined a growing number of kids in the U.S. who die from gun-related injuries. More than 2,200 children died gun-related deaths in 2020, the first time in the past 20 years that figure had broken 2,000." (NBC News)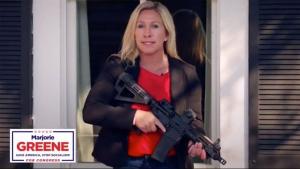 Those who profit from the increase in gun sales prompted by the news coverage, divert our attention from the fact that military style weapons are being used to destroy civilian life. After all, "guns don't kill people. People kill people." So, in the wake of the Highland Park murders, Congresswoman Marjorie Taylor Green tells us that the sniper, Robert Crimo, is mentally unfit. Crimo's unfitness is due to drugs, she says. Drugs come from Big Pharma. Let's blame Big Pharma for these innocent deaths. By no means should we blame guns or gun profiteers. By no means should we eliminate military assault weaponry from our streets, schools, shopping malls, or churches.
The Killing Field of the Profiteer
"Amid this unfolding tragedy, gun and ammunition sales have skyrocketed, scoring record-breaking profits for the companies that manufacture them," reports Champ Barton for Rolling Stone. The gun sector of America's economy is now about $28 billion.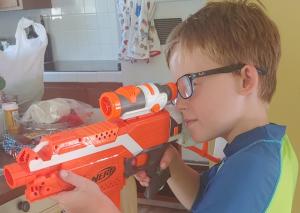 Some of us are making a killing on the killing. Hence, America's two killing fields: one for the murderers and one for the profiteers. Lists are published of members of both houses of the U.S. legislature who receive campaign money from the National Rifle Association (NRA). These paltry published figures of less than ten thousand dollars are transparent. But, Super PACs and other funding is frequently untraceable.
Even so, we know that as of May 25, 2022 for the 117th Congress, Senator Ted Cruz of Texas received $442,000. Senator Lindsey Graham  of South Carolina received $242,000. Despite nearly 2500 gun deaths per year in Florida, for the 2020 election the NRA spent $3.3 million to elect Senator Marco Rubio.
Conscience and killing and do not connect for those either doing the killing or making a killing.
Gun Safety Legislation and Prevarication
In earlier Patheos posts, "Gun Safety Legislation and Prevarication" and "Gun Deaths in Ukraine and U.S.," I compared the number of deaths due to gun violence in Ukraine and the U.S. Ukraine has been invaded by an army. The U.S. is at peace. Even so, during the same period in which Ukraine suffered 4,000 deaths from gun violence, the U.S. suffered over 17,000. Many of these 17,000 murder victims were shot by handguns, while too many others were shot by military style weapons.
Here is Brad Schneider, U.S. Congressman from the 10th District, Illinois, on July 5, 2022.
"Yesterday, our country experienced at least 4 mass shootings. We have suffered more than 300 mass shootings already this year alone (just 185 days). The nation needs to act, and act now, to save other communities from experiencing the pain Highland Park is suffering today. Most Americans agree on common-sense actions such as universal background checks and an assault weapons ban to keep our communities safe."
Watch the language carefully. "Universal background checks" is a smokescreen to keep from damming the overflow of gun manufacturing and selling and selling and more selling. But, "an assault weapons ban" is what we need. States and even Uncle Sam should prohibit all transfer of existing semi-automatic assault weapons through selling or buying, as well as prohibit the manufacture and sale of any new ones. The same with ammunition. Effective immediately.
For a thoughtful analysis by a progressive Christian, look through the grace-colored glasses of Kathryn Shihadah.
Toward a More Compassionate America
If we were to vote for a more compassionate America, what should we do?
The first problem to be tackled is to remove the motivation for selling, and selling, and more selling of the killing machines. It makes sense for the military to possess and master the use of the latest in weapons technology, to be sure. But, not civilians. Therefore, states and even Uncle Sam should prohibit all transfer of existing semi-automatic assault weapons through selling or buying, as well as prohibit the manufacture and sale of any new ones. The same with ammunition. Effective immediately.
Today's gun profiteers should move their money to other investments. Gun mongering members of congress should retire while the electorate elevates into leadership those who dedicate our nation to compassion.
▓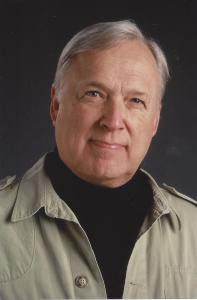 Ted Peters is a Lutheran pastor and emeritus seminary professor, teaching theology and ethics. He is author of Short Prayers  and The Cosmic Self. His one volume systematic theology is now in its 3rd edition, God—The World's Future (Fortress 2015). His book, God in Cosmic History, traces the rise of the Axial religions 2500 years ago. He has undertaken a thorough examination of the sin-and-grace dialectic in two works, Sin: Radical Evil in Soul and Society (Eerdmans 1994) and Sin Boldly! (Fortress 2015). Watch for his forthcoming, The Voice of Christian Public Theology (ATF 2022). See his website: TedsTimelyTake.com.
Ted Peters' fictional series of espionage thrillers features Leona Foxx, a hybrid woman who is both a spy and a parish pastor.
▓