I grew up in an anti-Madonna household. My parents did not approve of the pop singer and her hunger for constant scandal, so her songs were banned in my house, which of course meant that I tried my best to listen to them to see what the fuss was about.
So, when I heard that Sr. Cristina, the nun phenom who stunned everyone on Italy's version of The Voice, had done a cover of Madonna's song "Like a Virgin" I was a little stunned.
What a strange song for a nun to cover right?
It seemed like such a stunt. I started to imagine some slick marketing guys in suits proposing it to Sr. Cristina, but then I thought, "I have to see this before I make any judgments."
Here's the thing. I'm not going to rave about Sr. Cristina's rendition of the song. Musically, it didn't do a whole lot for me. But, what I will rave about is that the entire sense of the song, as Madonna sang it, has been lifted up, renewed, and made new. In fact, when I heard Sr. Cristina singing it, I realized that there were already seeds of the Gospel in the song (of which Madonna was probably completely unaware!)
"I made it through the wilderness" — "I will lead her into the wilderness and speak persuasively to her" – (Hosea 2:16)
"Yeah, you made me feel, Shiny and new" — "Behold, I make all things new" (Rev 21:5) , "See, I am doing something new! Now it springs forth, do you not perceive it? In the wilderness I make a way, in the wasteland, rivers." (Is 43:19)
And it goes on.
That's what the Gospel does when it meets culture.
Sr. Cristina is following in the footsteps of Jesus. When the Word Incarnate came to earth, he didn't huddle in the Temple and snub his nose at the "secular" world. He entered it and he transformed it. He lifted up our human nature and united it with God's nature, making something beautiful from what was debased and twisted.
So, Sr. Cristina has taken an epic pop song and totally reinvented it for me. I will never hear "Like a Virgin" in the same way again. The song's lyrics have been purified, spiritualized.
But you know what is really awesome?
Madonna heard this new version of her song too:
And now Madonna will never hear the song in the same way.
And maybe, if Madonna takes some time to think about it, she'll realize that the reason Sr. Cristina can cover the song so effortlessly and make it work is because underlying the thirst for sexual fulfillment that Madonna focuses on in her rendition of the song is a thirst for God.
I dunno, I'm gonna be praying for Madonna's conversion in a special way now.
I believe in miracles.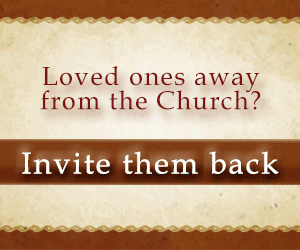 – – –
Other takes on the new video:
Calah Alexander – We Can – and Should – Use Madonna Songs to Transform the Culture
Catholic News Agency – Singing Nun's Madonna Cover – Not Like a Prayer
Leticia Adams – Like a Virgin
Deacon Greg Kandra – Watch out, Madonna: Sister Cristina turns "Like a Virgin" into a prayer—UPDATED
– – –