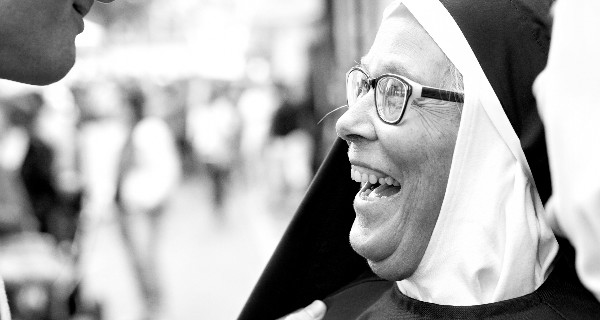 I have another piece over at Aleteia.
It's called, "10 Things You Should NEVER Say to a Nun."
This one's light and fun because I was getting tired of being serious all the time.
Here's an excerpt:
I recently read a popular piece over at Epic Pew by Shaun McAfee called 13 Things You Should NEVER Say to a Priest. After reading it, I thought there needs to be a post like this for religious sisters or "nuns" as we are known in popular culture.

To preface this list, I have to say that most people I meet are very kind and excited to speak to a religious sister.

Atheists. Muslims. Bikers. Former Catholics. Punks.

People from all kinds of backgrounds and views love nuns.

It makes sense.
Read the rest HERE.