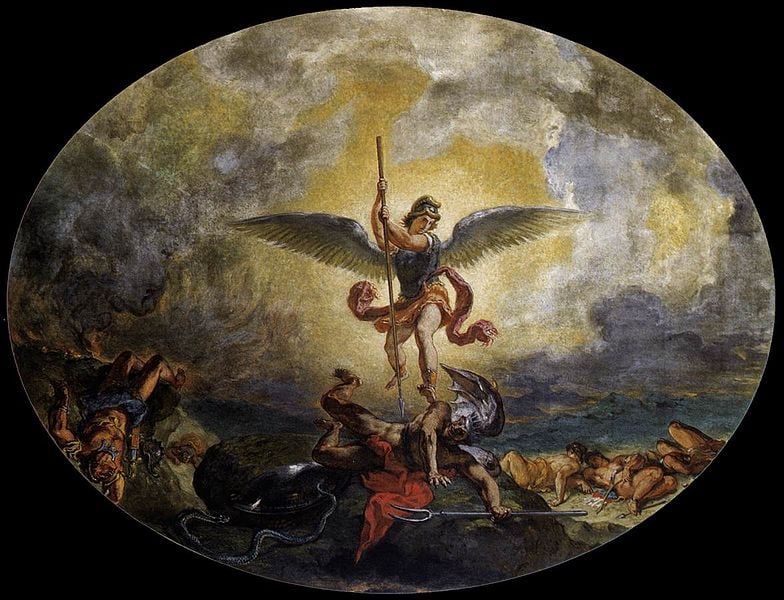 Before I joined the convent, I helped on the RCIA team of my parish. One morning in preparation for the scrutinies that happen on the several Sundays before Easter, I talked to the group about the devil. I brought it up because I was explaining the role of the minor exorcism in the rites that they were about to participate in.
I will never forget the reaction. The candidates were highly resistant to the idea of the existence of the devil. They seemed shocked that I would even bring it up.
I was surprised. I even wondered if perhaps it is more dangerous to believe in God and not the devil than to not believe in God at all.
If we believe in God we must believe in what he said. The existence of Satan is something that is clearly set out in Scripture and in the tradition of the Church.
It is clear to me, and to many others, that Satan is at work through the evil acts of ISIS.
Father Gabriele Amorth, high profile exorcist, (and priest of the Society of St. Paul, brother congregation to the Daughters of St. Paul) was recently quoted as saying:
ISIS is Satan. Things first happen in the spiritual realms, then they are made concrete on this earth.
I did not need an exorcist to tell me this, one just needs to look at ISIS and their actions to know which side these guys are on.
However, despite this reality, I have seen many responses to the attacks in Paris and Beirut that do not mention the importance of prayer in spiritual warfare. What is happening is not just happening on the human level.
As Pope Francis once said:
Maybe his [Satan's] greatest achievement in these times has been to make us believe that he does not exist, and that all can be fixed on a purely human level.
My first weekly column at Aleteia is entitled "5 Ways to Wage Spiritual Warfare Against ISIS." I use quotes from Scripture and the Saints to identify some of the most powerful ways we can wage war against evil.
There is an epic battle between good and evil going on in our world. We know this battle has already been won. But we are called to be a part of it.
No matter how our world politicians choose to respond to the threat of ISIS, I hope you'll join this army with me.
As soon as possible.
And feel free to add other ideas (there are a lot more) in the comments…