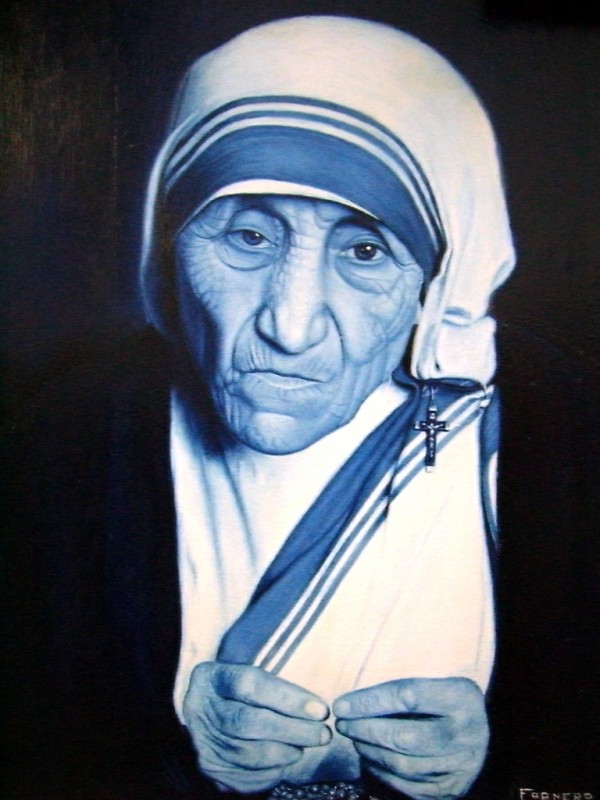 Italian news sources are announcing that Pope Francis will canonize Mother Teresa in September of 2016.
There have been rumors flying around about this for some time but news sources are saying that it is confirmed.
We are still waiting for official confirmation from the Vatican.
Let's hope it's true!
Blessed Mother Teresa of Calcutta will be canonised on Sunday September 5 according to the news agency, Agi.

The canonisation will take place during the Year of Mercy on the anniversary of Mother Teresa's death.

The Vatican has not yet confirmed the report.
Praise the Lord!
 UPDATE:
FYI: The Vatican will not confirm this news yet. It seems likely to happen but the cardinals will review the last miracle next month. The miracle has already been approved by the medical council that reviews these cases. See the following links for more information.
From
CNA News
:
Despite rumors that a date has been set for Mother Teresa's canonization, the Holy See Press Office told CNA Wednesday that the cause for sainthood has not concluded, and no date has been officially set.

Fr Ciro Benedettini, vice director at the Holy See Press Office, confirmed to CNA that there is "a project, a study being carried out" on the potential future canonization of Blessed Mother Teresa.
From La Stampa:
Some further steps are needed before the canonisation can become official. Vatican insider has learnt that the miracle attributed to Mother Teresa's intercession, will be examined by cardinals and bishops from the Congregation of the Causes of Saints next month….Once the Congregation's bishops and cardinals have deliberated, the Prefect presents the decision to the Pope, who approves the miracle and announces the date of the canonisation ceremony at the Consistory of cardinals.
And now it's official: Mother Teresa to be made a Saint, date to be determined.