The Supreme Court may very well transform the landscape of marriage rights in the United States this coming June when it offers its decision on Obergefell v. Hodges. The questions are many and the answers are contradictory and confusing. For those of us who cannot officiate same sex marriages in our faith traditions, what will be our legal liability if the Supreme Court rules that it is a Constitutional right? How will the right of people to marry who they love interact with the right to freedom of religion? During the recent court proceedings we were privy to a taste of how the Justices are thinking of this when Justice Kagan and Justice Breyer responded to a question from Justice Scalia:
Scalia asked whether, if petitioners win, a minister who objects to same sex marriages could refuse to perform a civil same-sex wedding. Bonauto answered yes. Scalia pressed the point though, arguing that he could not understand how, a state could permit somebody to hold a license to marry people if that person would not exercise the power consistently with the Constitution. After a little more back-and-forth, Justice Kagan reminded the Court that many rabbis refuse to perform weddings between Jews and gentiles, even though there has long been a prohibition against religious discrimination. Justice Breyer then chimed in and quoted the First Amendment. Ultimately, Justice Scalia seemed satisfied that a minister could refuse to perform those weddings.
Perhaps, at this juncture, the even more pressing question is where should people of traditional faith fall on the question of same sex marriage rights? It would seem that for those of us who believe in the Divine origin of the Torah but also raised in the milieu of equality and fairness we are left in a tremendous existential dilemma. However, I would argue that it need not be that. In fact, I argued this two years ago. During the two years since I published that blog post, which reflected on an article written by a friend on her blog, I have continued to read the new opinions, insights and analysis of the topic offered by political pundits, religious leaders and other thought leaders. I remain convinced that what was true then remains true today.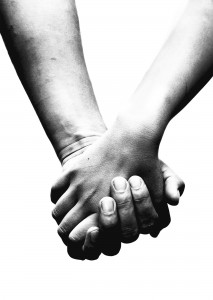 Religious people often conflate civil marriage with religious marriage. Civil marriage is not nissuin (Jewish marriage) nor is it a Christian sacrament. It is a state recognition of a legal relationship that entitles the couple to certain mutual privileges, rights and responsibilities. It allows for children to remain with a surviving spouse in the case of a death. It allows for medical decisions to be made for one spouse in the case of the incapacitation of the other. It has ramifications for inheritance and other financial matters. In short, the inability of one set of couples to receive those rights and benefits on account of their orientation or gender is a form of state discrimination.
State discrimination ought to concern us as religious people. It ought to concern those of us who bear the memories of state sanctioned persecutions. We ought to keep in mind that an expansion of the rights of one minority group benefits all minority groups and the limitation of the rights of one minority groups adversely impacts all minority groups. Any expansion of the rights of same sex couples to marry must be balanced with the rights of clergy from faith traditions that do not support same sex marriage. These are not mutually exclusive needs.
Religious minorities can thrive when states do not seek to impose discriminatory policies on them or seek to persecute them. A state that becomes accustomed to discriminating against one minority on the basis of race, sexual orientation, religion, gender or ethnicity can easily become accustomed to discriminating against religious groups. Clergy from traditional faith communities need not support same sex marriage (although they should be open and welcoming to all regardless of their orientation) to support the idea that in a free society all are entitled to the same rights.
Two years ago I first made this argument and two years later it is still just as compelling. May the Supreme Court decide on the side of an expansion of rights to all Americans and in so doing we, whatever our sexual orientation, will all benefit by living in a society that is open and protects all.