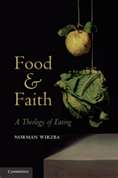 For Norman Wirzba–whose previous books include The Paradise of God: Renewing Religion in an Ecological Age and Living the Sabbath: Discovering the Rhythms of Rest and Delight as well as a collection of Wendell Berry's agricultural essays–food is "God's love made delectable." He says:
"Every time we eat we are making a choice that is personal, but it is also social, ecological, agricultural and spiritual."
Choosing food that has been raised in ways that honor the animals, people, and land is honoring to God, too. (Not to mention tasty!)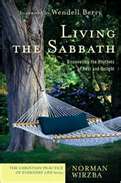 I'd like to invite you to wander over to join me at her.meneutics and Books and Culture today, where my interview with Norman Wirzba and my review of his new book, Food and Faith appear, respectively.
{You can also watch a video interview with Wirzba here.}