This week we've been considering this question:
Is it better simply not to know about the suffering that takes place due to poverty and hunger a world away?
As we saw in the stories from history–the Russian famine of 1921, the epidemic of cholera in Naples in 1911–knowing has a certain power. Concealment, coverups–orchestrated ignorance–never helps.
But while knowledge is a necessary first step, it is not a final step.
Consider:
Herbert Hoover read about the Russian famine and then implemented relief efforts.
A person who has learned facts about HIV/AIDS must then do something [e.g. safe sex] to prevent its spread.
Mosquito nets really help against malaria, but they don't protect you unless you use one.
William Kamkwamba learned how to generate electricity from a textbook. And then he worked really hard to make one.
But he probably couldn't have done it without the textbook. It had to be there first.
So then. What about you? What about me?
I'm pretty sure that knowing the needs of the least of these is itself an act of righteousness. But what can we do?
Four ideas to start with:
1. Get the facts and share the facts
Pretty self explanatory, no? Spend some of your online time reading about events in the majority world, including famines and epidemics of eradicable diseases like malaria and cholera. Tweet about them. Post about them to Facebook. Cultivate a genuine concern for your global neighbors. Consider that your coffee, your chocolate, your coconut, your vanilla come from places of extreme poverty; from the hands of people who likely live on less than $2 US per day.
Sometimes I find that reading blogs from places of extreme poverty has a specificity that shakes me out of the dulling effect of broad-brush profiles of poverty. A number of years ago I discovered Joanne's 'Babycatcher' blog–about her experiences as a midwife in Malawi–and couldn't forget her intimate, firsthand accounts of the effects of poverty on maternal-fetal health.
2. Remember the poor in your prayers
I really believe that praying for people connects us to them in an intimate way. Pray for the people you read about. It is not for nothing that you have encountered them through their stories. Pray for them.
3. Fast (or something like that)
There are many ways to fast in honor of the poor. Some people are able to fast completely for one day per week, some fast for one meal of each day, some fast from meat on given days–in each case laying aside the money they would have otherwise spent on food to give to hunger relief and sustainable development programs.
When I was young, our youth group did the World Vision 30 hour 'Famine.' I think there is something powerful in actually participating–however artificially or symbolically–in the experience of hunger.
For some people, full fasting is not a good idea. If disordered eating is part of your story, fasting is probably not for you.
But there are other ways to 'fast.' You can practice voluntary simplicity in your cooking and eating in a way that will not deprive you nutritionally but that will help you feel a solidarity with those for whom simplicity is no choice at all.
(The More with Less cookbook is a great resource for such cooking.)
I believe such things are more than symbolic, even if what you can contribute monetarily is a pittance compared with the size of the problem you hope to address. Eating in solidarity with the hungry can change you.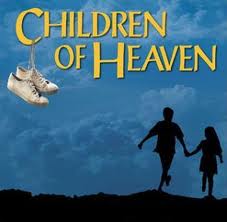 4. Cultivate gratitude for what you have
And this is related to everything we've talked about above. For me, the perfect antidote to greed is gratitude and contentment. Oh, that doesn't happen easily. But when I find myself lusting after some great shoes or something, I find it helpful to stop and consider the shoes I have already. And how those shoes are perfectly good. And how many people have none. And so on.
Same thing at dinner. Do you realize that what you and I eat on a daily basis would be like a once-a-year feast to many, many people in the developing world?
Give sincere thanks to God for what you have.
Gratitude eradicates greed–and makes room for joy–
for you, and for your neighbor.
What else can we do?