…and so I don't think we approve of…
Chickens being occasionally decapitated by the automatic feeding cart, then rotting away in their cages.
Chickens getting their necks stuck in the bars of their cages and dying because they can't get them out and no one comes to help.
Workers must blast exhaust fans and run in to do a job quickly because "it's physically hard to breathe because of the ammonia" fumes rising from the manure pits below the barns.
Conveyor belts transporting 4.5 million eggs a day–destined for places like Shop-Rite–are thick with flies, mice, and poop.
…it's just that we don't know that this is happening…
The Humane Society of the United States recently ran an undercover investigation of Kreider Farms, finding these acts of cruelty that go against the industry standards promoted by groups like United Egg Producers, who, last year, joined with the Humane Society to support new federal standards providing more space for laying hens–a move Kreider has not supported.
In a great op-ed last week, Nicholas Kristof (one of my favorite journalists) writes:
For those who are wavering, think for a moment about the arc of empathy. Centuries ago, we humans amused ourselves by seeing other people executed or tortured. Until modern times, we considered it sport to see animals die horrible deaths. Now our sensibilities have evolved so that there is an outcry when animals are abused — unless it happens out of sight on farms.
Look, you don't need to love chickens enough to want to hug them to realize that if God notices the death of each little sparrow, God certainly sees the suffering of the chickens who die so that we can have cheap eggs.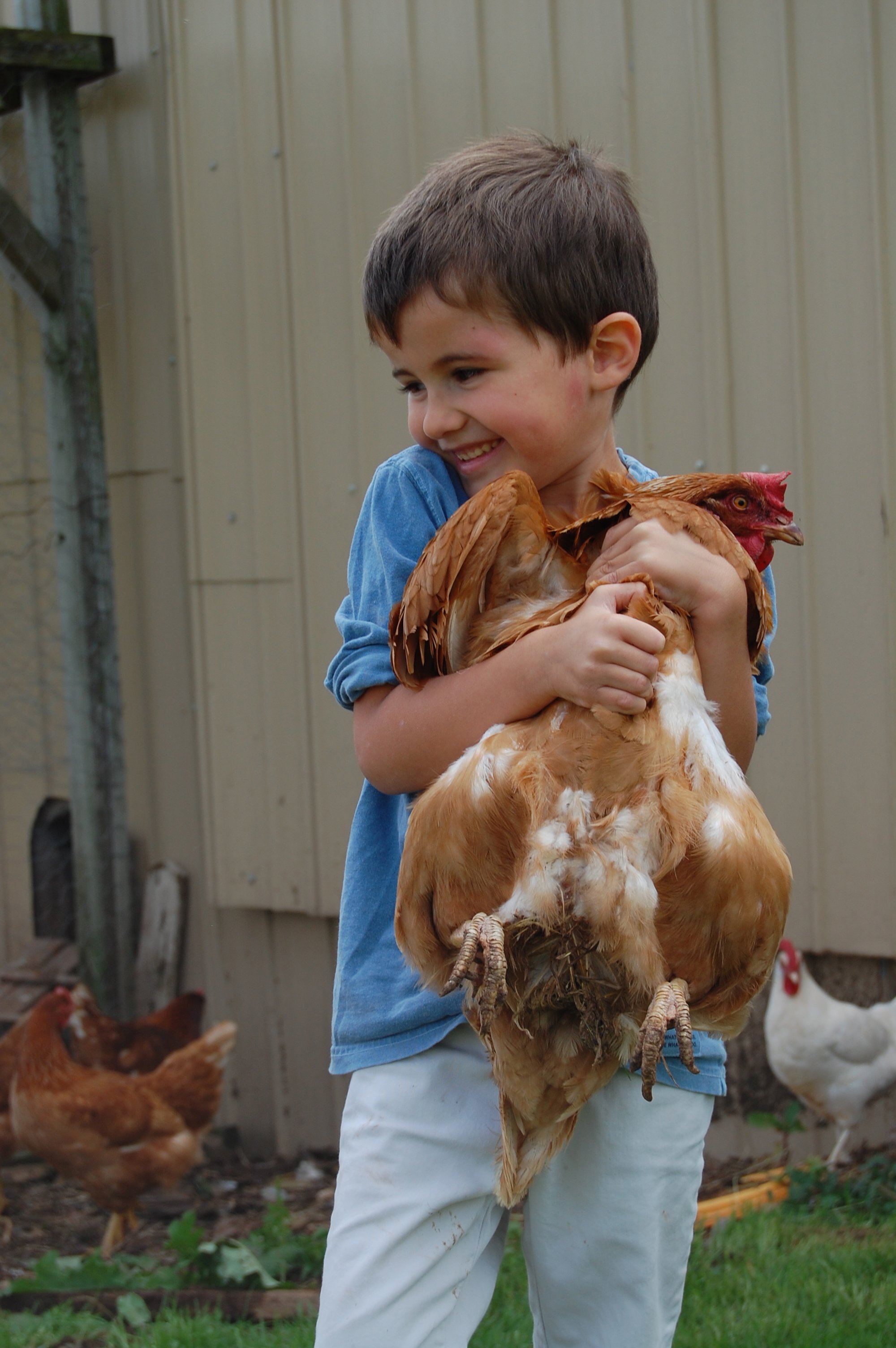 It isn't only about how much we love animals. It's about what kind of people we are going to be.
No one thinks what Michael Vick did to all those poor dogs is okay.
Chickens might be less emotionally affecting than dogs, but they're still God's creatures.
Why not make a brief, polite phone call to your U.S. Representative and urge them to co-sponsor H.R. 3798? Then, make a brief, polite call to your two U.S. senators to support this legislation when it's introduced in the Senate. Look up your legislators' phone numbers here.
"The righteous know the needs of their animals,
but the mercy of the wicked is cruel." (Prov. 12:10)
Please don't think this is only for crazy chicken-huggers. Take a minute to watch the video, maybe read Kristof's op-ed, and think of the arc of empathy:
what kind of people do we want to be?
what kind of people are we made to be?