Amy Julia Becker asked me to write a little introduction to what my blog is about (it appeared on hers yesterday) but it occurred to me that it is a good introduction to those of you who may be new to the blog.
Plus, here's a new picture of me that I haven't yet uploaded to my "About Me" page: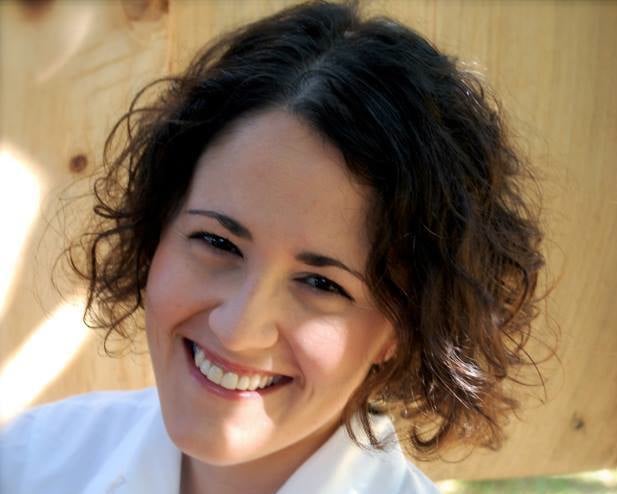 When I started my blog (almost exactly!) two years ago, it was called Eat With Joy, which became the title of my book. The blog started out as being mostly about issues related to food and body image from a Christian perspective, and I usually have posts related to some aspect of these at least once a week.
One of the most popular posts from the early days of my blog is called "My Audrey Hepburn Problem." In it I discuss my youthful admiration of the film star, and how I (very unfortunately) conflated her reputed kindness and philanthropy with her (very unusual) good looks.
Another post that gives a good sense of the kind of writing I do on the blog is "The Cultural Evolution of Candy Land." It all began when I laid out my old Candy Land game (circa 1980s) next to the 2010, and was shocked by how thin–and sexualized–the characters had become. It grew into a series including My Little Ponies and Polly Pockets as I noticed the trend in other toys, more or less concluding with a post on why it matters whether a toy is thin and sexy (or not.)
I write about the books I'm reading at least once a week (Mondays often feature book reviews) and sometimes post simple, family-friendly recipes.
And because I've been living and working in Malawi, Africa–where my husband and I teach at a Christian seminary, and where I occasionally volunteer as a labor doula–there are occasional posts about the state of maternal health globally, pictures of animals seen on our travels, and thoughts on wealth, poverty, and gratitude for all of God's gifts: not just the edible, but the beautiful, the hilarious, and the eminently re-readable.