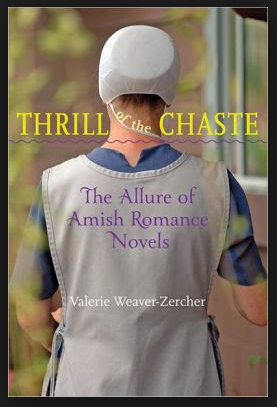 The winter of 2010 was my fourth consecutive winter living overseas. After three years in Scotland, we were in north-central Germany, where the weather had been particularly cold and snowy, and where most of my outings seemed to involve either the university hospital emergency room or the pediatrician's office.
When my in-laws sent me a Kindle for Christmas—so that I might have access to Englische Bucher—I was eager for some very, very light reading: reading that would allow me to "escape" and, I hoped, help me feel less lonely and homesick. Many of the top free Kindle books were romances from evangelical publishing houses, and as we were living on a postdoctoral stipend, these fit the bill in more ways than one. I noted that the free books were usually the first installments in this or that series: clearly the hope was that after reading one I'd be so hooked that I'd buy the rest. Instead I read just the first books in a number of series—Love Comes Softly, the grandmother of contemporary inspirational romance, published several years before I was born; A Gift of Grace, which introduced Amy Clipston's Kauffman Amish Bakery series; and The Shunning, volume 1 in Beverly Lewis' Heritage of Lancaster County series—to whose success the dozens and hundreds of Amish-themed romance novels now available owe, at least in part, their very existence. Wrapped in layers of wool, I clicked through these novels eagerly on my Kindle, suspending my disbelief and my graduate school-inflected literary judgments and allowing the stories to transport me to a place that felt like a bit closer to home.
Two years later, back in my home state of New York, I downloaded another free Amish-themed novel onto my Kindle, but, this time, I couldn't get into it. The characters seemed flat, the plots, improbable. The back wall of the wardrobe was once again in place, and I didn't need that particular portal any longer. Meanwhile, and partly thanks to e-readers like my Kindle, Amish-themed fiction has exploded. It has become its own category, with spiraling subcategories that include, improbably, Amish vampire novels and LGBT-themed Amish romances. A new Amish themed novel appears about every four days, and some writers churn out a new novel every three to four months. The slow-and-simple appeal of the Amish is swift and lucrative publishing business. Is all of this hopelessly contradictory and frivolous consumption, or is the appeal of Amish novels more complex?
In The Thrill of the Chaste, her study of the appeal of Amish romance novels, Valerie Weaver-Zercher takes a blended scholarly and journalistic approach that foregrounds her personal connection to Plain people. As a Mennonite raised in Lancaster County who has Amish ancestry and Amish second cousins in Ohio, Weaver-Zercher wryly notes that her background is perfect for a writer of Amish novels—Amish or Mennonite ancestry, however distant, can be an important selling point for novelists eager to break into the market, and first-hand knowledge of Amish people and their ways (having actually eaten "those smooth, mashed-by-hand potatoes," for instance) is helpful in lending a feel of authenticity to the books.