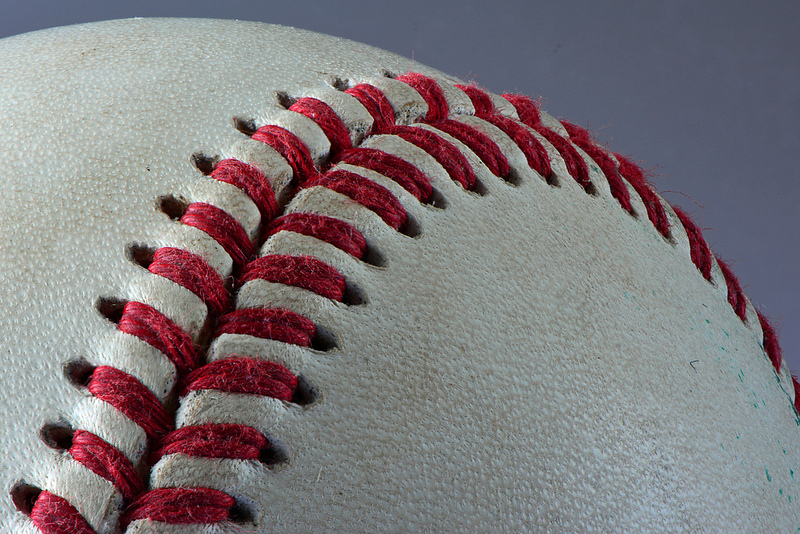 Game 3 of the World Series between the Chicago Cubs and the Cleveland Indians is tonight, and hell if I don't feel so ambivalent towards it that it's actively depressing me. I realized recently while talking to people from my city (Chicago) about the Series and this mind-blowing Cubs season that the parallels between the Series and the upcoming presidential election are scarily strong.
This is all subjective, of course, because I'm a White Sox fan, and yes, I will happily admit I'm one of those White Sox fans who unapologetically hates the Cubs. For me, the crosstown rivalry is one of the most fun things about Chicago baseball, and hating on the other team makes it all more interesting.
But boy if this year didn't suck hard to be a White Sox fan. My Sox blew one of the best starts in major league baseball (second only to the Cubs, actually) to go 78-84, coming in 4th in our division (at least we beat those damned Twins). We watched our passionless, emotionless team struggle to make anything happen and immediately lose heart any time things got even a little bad for them. The announcement that manager Robin Ventura, who took over from Ozzie Guillen in 2011, would be replaced at the end of this season was met with unbridled joy from most Sox fans.
But now we're forced to watch our crosstown rivals square off against our division champion, and I am forced to watch my entire city unify around my least favorite baseball team in a way that would never happen for my own team. Just as I watched my dream candidate/team start off promising, then flounder and ultimately crash and burn.
It's exactly how I feel watching the news coverage of the presidential election. One side is outwardly racist (Trump/Indians) and the other represents everything I stand against (neoliberalism/the Cubs). Hillary Clinton is even a Cubs fan!
When Hillary Clinton wins the election, and IF the Cubs win the world series, everyone around me will be rightfully celebrating. Clinton will have made history as the first woman president of the United States, an extremely important symbol for millions of women across the world, and the Cubs will have broken the longest championship drought in sports history (I think; I was too lazy to double-check that).
But where does that leave me?
The owner of the Cubs is an outspoken Republican and has donated millions of dollars to the state Republicans that are wrecking Illinois, and even Donald Trump. While that may hurt my Trump/Indians metaphor, it underpins everything I see as I drive around Chicago, all the Cubs signs and W flags and absurd ticket prices. All this commerce being generated is directly helping Trump and other far-right Republicans.
But most Cubs fans don't care. Sports are more important to Americans than politics, it seems, and the Cubs are a special team. I can admit that. People have blinders on about things like that.
So to all the Cubs fans excited about this historic World Series, I hope you enjoy yourselves. I hope the championship is worth it. You're very lucky Trump is the Republican nominee, or else you'd be partially responsible for electing a Republican president (not to mention helping Rauner control the state legislature), no matter how you voted.
And to all the die-hard Hillary Clinton supporters, enjoy your own historic win in two weeks. I hope the symbolic importance of having a woman president is enough to tide you over as the economy continues to stagnate and benefit the wealthy, as the military-industrial complex continues unabated, and as the working class continues to struggle. You're very lucky Trump is the Republican nominee, or else your candidate would be toast right now.
Please follow Christian Chiakulas on Facebook and Twitter!