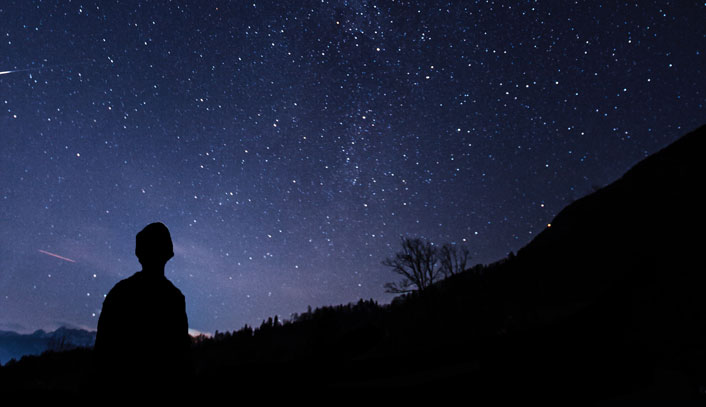 In my twenties, I was very independent. My health had always been good. I did not grow up in a Christian home, and my father, who owned a number of taverns and was the most independent human being most would ever know, was extremely healthy and strong. Even though I came to Christ when I was in high school, in pastoral ministry I discovered—and the people who worked with me, I'm sure, discovered—that I too was very self-reliant.
Now, I was a Jesus-loving Christian who was seeking to draw upon God's empowerment in what I did. But pretty much I got out of bed, worked long hours, did what I did, and didn't really need to rely on anyone that much. Christ's words, "Apart from me you can do nothing" (John 15:5), rang true to me—but the fact is, and I am not proud of it, in retrospect I believe I did a lot of things relying on His common grace strength, without drawing on His supernatural strength in Christ. So from eternity's viewpoint, those things amounted to nothing.
When I became an insulin-dependent diabetic in 1985, at age 31, suddenly I had to take blood tests throughout the day. I had to take insulin over and over again. Sometimes I have low blood sugar where my body isn't working right and my mind isn't working right. So the strong body and strong mind that I had, now, periodically, isn't so strong. A few times a month, at least, I experience what I think of as what Alzheimer's patients experience. The only difference is I can drink some orange juice and in fifteen or twenty minutes I'm fine. I can vividly remember what it's like to be thinking in a thick fog, and not accurately perceive what's happening around me.
"To keep me from becoming conceited because of these surpassingly great revelations," Paul wrote, "there was given me a thorn in my flesh, a messenger of Satan, to torment me. Three times I pleaded with the Lord to take it away from me. But he said to me, 'My grace is sufficient for you, for my power is made perfect in weakness.' Therefore I will boast all the more gladly about my weaknesses, so that Christ's power may rest on me. That is why, for Christ's sake, I delight in weaknesses, in insults, in hardships, in persecutions, in difficulties. For when I am weak, then I am strong" (2 Corinthians 12:7–10).
As a teenager who had just come to faith in Christ, I read this passage with perplexed interest. I believed it because it was God's Word—but it made little sense to me. Now, fifty years later, it makes a great deal of sense. I can honestly say I'm grateful for the diabetes; yes, I even delight in it, because I recognize the value of being humbled, for "when I am weak, then I am strong." My weakness drives me to greater dependence upon Christ. I wouldn't begin to trade the spiritual benefits I've received. Learning to be more dependent on Him has been worth every moment of discomfort and inconvenience brought on by my diabetes.
And there's more: since acquiring diabetes, I take better care of my health, exercise more diligently, eat better, relax more, keep a saner schedule, have more time with my family, possess a better understanding of others, am closer to God, and generally just enjoy life more (not bad, huh?). I know many others who likewise wouldn't exchange for anything what they've learned through their diseases and disabilities.
Whether or not we understand it in this life, it is absolutely true: "in all things God works for the good of those who love him, who have been called according to his purpose" (Romans 8:28). While it is always true, the beauty is when we don't wait until we die to believe it.
For more on God's purposes in our trials, see Randy's books If God Is Good and The Goodness of God.
Photo by Klemen Vrankar on Unsplash