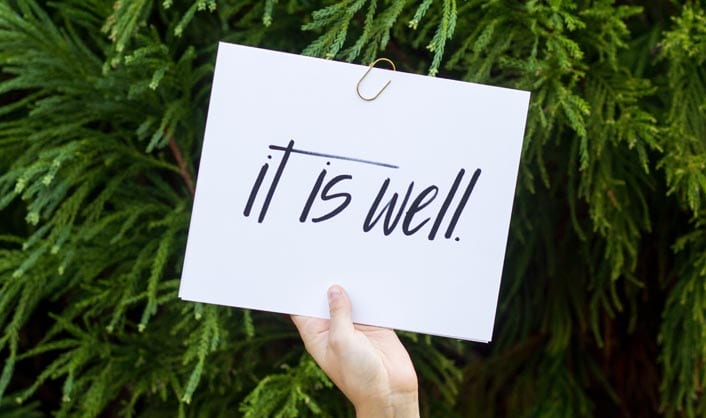 This worship, posted last week here in the Age of Corona, is beautiful. It demonstrates separation but the wonderous ability to transcend it. Technology isn't always the answer, but in this case it is truly a gift of God. Here is "It Is Well with My Soul" from a cell phone choir:
(A friend I shared the video with loved it but pointed out it doesn't include her favorite verse: "My sin, oh the bliss of this glorious thought, / My sin, not in part, but the whole / Is nailed to the cross and I bear it no more, / Praise the Lord, Praise the Lord, oh my soul!" She wrote, "I was asking myself why I like that verse so much. Whenever we sing the song, that particular verse fills my heart with joy and sorrow at the same time. Joy because my sins are washed away! Sorrow because I think of all the people who don't know the Lord and are weighed down by the heavy burden of sin. Imagine how that burden must be so desperately hard! We know that the Holy Spirit is here to convict the world of sin, and righteousness, and judgment to come. And we know that He does His job well. So there are many people carrying a heavy burden. Imagine their joy when that sin is lifted and cast as far as the east is from the west. May many people turn to Jesus during this time of social isolation when there are moments to contemplate and listen to God.")
Either before or after you listen to the song—or maybe both, listen to it twice as I just did—consider the history behind the song "It Is Well with My Soul." I wrote about it in my book If God Is Good:
Horatio Spafford, a prosperous lawyer, real estate investor, and devout Presbyterian elder, lived comfortably in Chicago with his wife, Anna, and their children.
The year of 1871 was a difficult one for the Spaffords. Much of Horatio's real estate investments disappeared in the great Chicago Fire. Not long after, they lost their 4-year-old son to scarlet fever. But worse still was to come.
Knowing that his friend D. L. Moody would preach in England in 1873, Spafford's family decided to vacation in Europe. Last-minute business detained Horatio, so Anna and their four girls sailed on the ocean liner S.S. Ville du Havre. En route, a British vessel rammed the ship, and it sank within minutes. Rescuers picked up an unconscious Anna on a floating spar, but all four daughters drowned. When Anna arrived in England, she sent a telegram to Horatio with the words, "Saved alone."
Horatio immediately left Chicago to bring his wife home. On the Atlantic crossing, the captain called Horatio to his cabin to tell him that they had nearly reached the spot where his four daughters had perished. As he passed over their watery grave, Spafford wrote a hymn of profound depth that has touched millions: "It Is Well with My Soul."
He later wrote to Anna's half-sister, "On Thursday last we passed over the spot where she went down, in mid-ocean, the waters three miles deep. But I do not think of our dear ones there. They are safe, folded, the dear lambs."
The pain was great, but God's grace rose to the occasion. Despite his heartbreak, Spafford could say without pretense, "It is well with my soul."
Only God can perform such a miracle of grace. And that kind of miracle is available to us all.
Knowing the story, listen to that song again, and it will be even more amazing than before!
Photo by Corinne Kutz on Unsplash