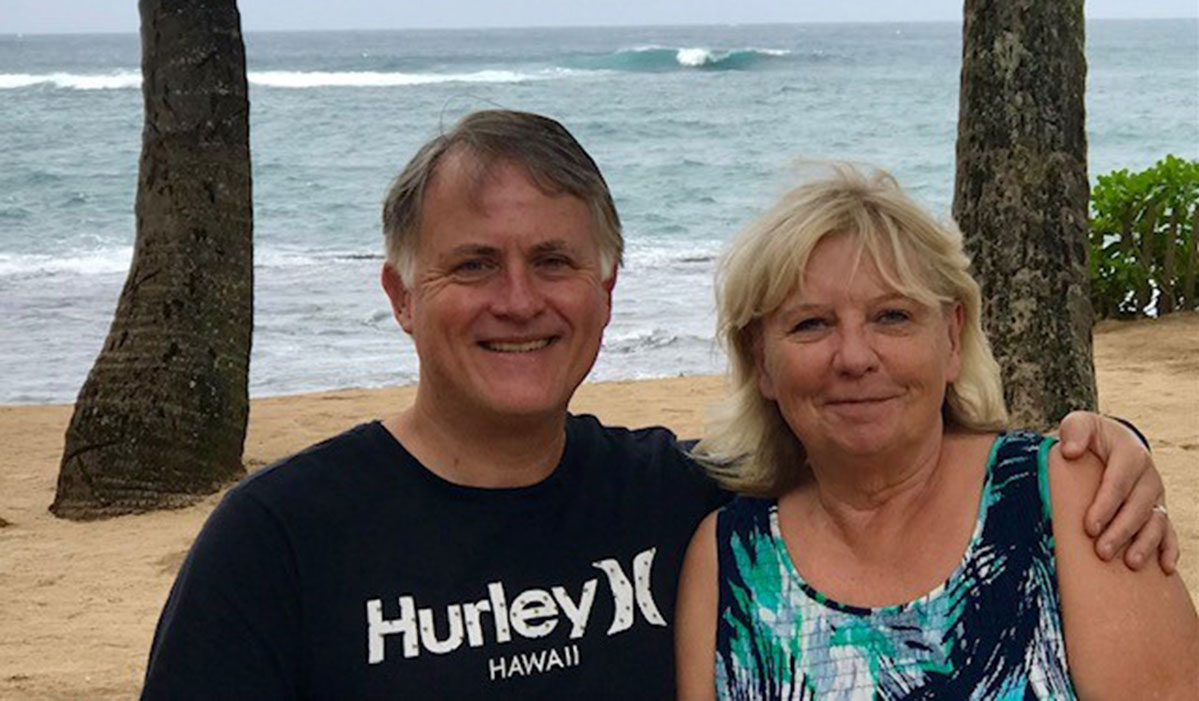 A year ago on March 28, 2022, I said goodbye—for now—to my wife, Nanci, who was also my partner, soulmate, and best friend. The pilgrimage of grief, though full of learning and enrichment, is one I would gladly exchange to have my wife with me again. And yet…not really, because I recognize God's sovereignty and love, and His perfect plan, and the fact that my wife is now happier than she has ever been.
Nanci experienced firsthand the closeness of Jesus in her suffering. She wrote in her journal, "My relationship with God has deepened more than I ever could have imagined during this cancer. I have tasted and seen that the Lord is good! [Psalm 34:8] I trust and cling to Him more. I worship Him more. I love Him more! The Bible speaks to me more. The Holy Spirit's ministry feels more real to me."
Alive in Christ's Presence
I often picture Nanci's entry into Jesus' presence a year ago. I imagine that while Jesus was Nanci's center of attention, she also loved seeing relatives who had died—her mother and father and my parents, and our grandchild she'd not yet met, taken into Heaven before birth.
One of the truths I so love is that while Nanci went ahead of me to the present pre-resurrection Heaven, which is "better by far" than this earth under the curse, one day we will all be raised to life on the New Earth. There, John says of our Lord, "He will wipe every tear from their eyes. There will be no more death or mourning or crying or pain, for the old order of things has passed away. He who was seated on the throne said, 'I am making everything new!' Then he said, 'Write this down, for these words are trustworthy and true'" (Revelation 21:4-5).
On that day, Nanci and I—and all of God's risen people—will behold "the river of the water of life, as clear as crystal, flowing from the throne of God and of the Lamb down the middle of the great street of the city. On each side of the river stood the tree of life, bearing twelve crops of fruit, yielding its fruit every month. And the leaves of the tree are for the healing of the nations. No longer will there be any curse. The throne of God and of the Lamb will be in the city, and his servants will serve him. They will see his face…" (Revelation 22:1-4).
Can you imagine what it will be like for us all together—people of every tribe, nation, and language—to behold and experience at last the place that the Carpenter from Nazareth, infinitely creative and powerful, has prepared for us? Wow!
She Still Speaks
My friend Steve Silver speaks of his wife Sandy, now with Jesus, as his silent partner. He has the memories how she "would weigh in on decisions, encourage me in plans, guide me in right actions, and be an advocate for everything done for the Lord."
I so relate. Nanci is my silent partner every day. And yet in another way, she is not silent. Hebrews 11:4 says, "And by faith Abel still speaks, even though he is dead." Nanci still speaks to everyone who knew her here. And she speaks to those she's been reunited with and has met for the first time. And she will forever speak, and one day I will hear not just memories of her voice, but her real present tense voice, more delightful than ever.
In the meantime, grief has become my friend and God's anvil to work on me. I didn't ask grief to come into my life because grief only comes with loss, and who asks for loss? But loss will come uninvited, and I've learned good grief can help us move forward through our losses, becoming more like Jesus in the process…if we let it.
"For our light and momentary troubles are achieving for us an eternal glory that far outweighs them all" (2 Corinthians 4:17). My deep pain in having to face this fallen world without Nanci isn't just suffering for me to get beyond; it is suffering that is purposeful, achieving what's of eternal value. Because that's true, the next verse says, "So we fix our eyes not on what is seen, but on what is unseen. For what is seen is temporary, but what is unseen is eternal" (2 Corinthians 4:18).
The Legacy of an Eternal Perspective
I am so grateful that Nanci and I talked about Heaven openly and often over decades, and I would encourage you to do the same. Believing her death was coming soon, Nanci asked me if I would bring together our family of eleven—our two daughters and their husbands, and our five grandchildren. She wanted to speak into all our lives, and we gathered two days later. She spoke to her grandchildren especially, with tenderness and humor, and encouraged them never to resent God for taking her, because God always knows best and works even hard things for our eternal good. When she could speak no longer because of exhaustion, I read to the family from her journals. All of us were deeply touched. There were many tears, but also laughter, and it was Nanci's laughter that gave permission and blessing to ours.
One of our 17-year-old grandsons said, "Grams, if you can trust God like this when facing such hard things, I know I can trust him too in the tough times I face." Another said, "I will never forget what you said to us today."  We placed our hands on her and prayed over my wife, and our daughters' mother, and our grandsons' Gramma. It was a sacred time in which we caught glimpses of a far better world that she already had one foot in. What we experienced that day made me realize that none of us needs to wait until we think we're dying to gather and talk to our family as Nanci did. I've since encouraged others to consider doing this sooner rather than later.
I'd thought a great deal about Heaven before Nanci died, having written seven books about it. But while what I learned during those hundreds (come to think of it, thousands) of hours spent on research and writing was a great encouragement, it didn't make saying goodbye to Nanci easy. All that study, however, bolstered my wholehearted belief that Nanci's death was not the end of our relationship, only a temporary interruption. The great reunion awaits us, and I anticipate it and delight in imagining it with everything in me.
Jesus kindly delivered Nanci from her suffering. To know my sweetheart will never suffer another moment for all eternity brings tears of joy as I write these words.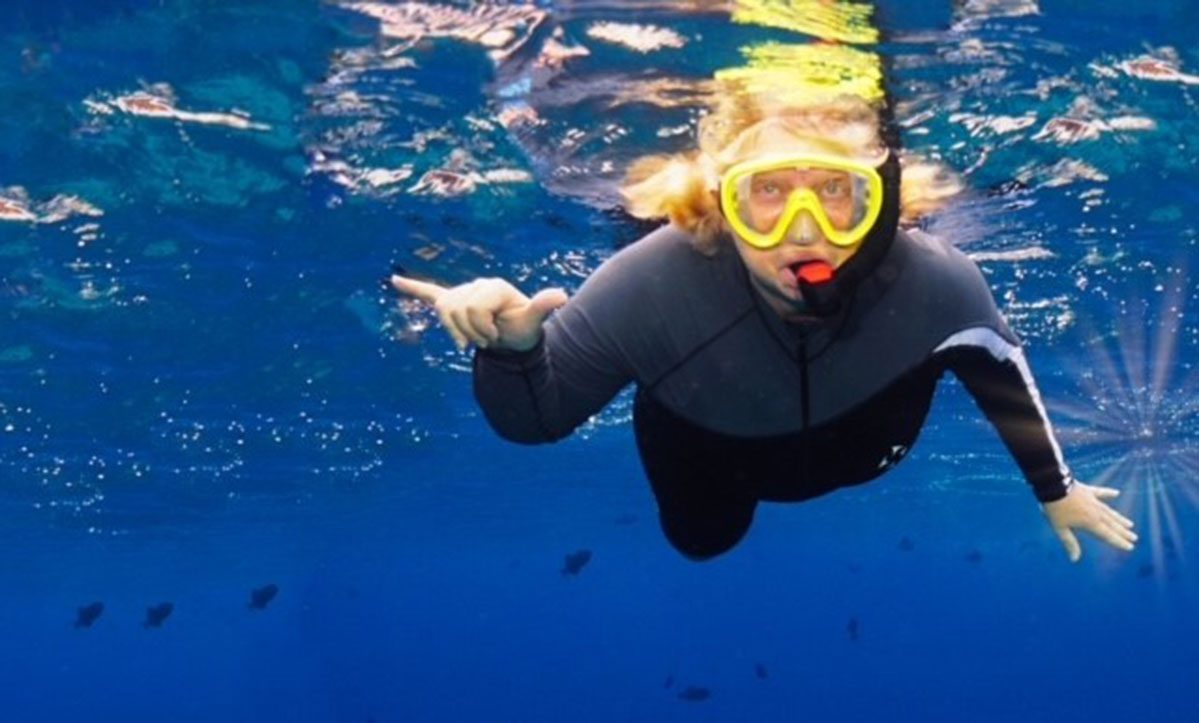 She Is Home
When Nanci left for Heaven, part of me left with her. Other than Jesus, the greatest treasure I've ever had on Earth is Nanci. And Jesus said, "Where your treasure is, there your heart will be also." Because Jesus is in Heaven, and He is my greatest treasure, my heart has long been there. But with Nanci there, as much as I love all my family and friends and church, my heart and mind are often in that other place. I'm encouraged by the command, "Set your hearts on things above, where Christ is, seated at the right hand of God. Set your minds on things above, not on earthly things" (Colossians 3:1-2).
I'm grateful God still has a place for me as long as I'm here. Yet I deeply miss Nanci's daily presence. I find myself instinctively wanting to do things I would've done when Nanci was still here. One day somebody texted me a photo of their dog, and I immediately thought, I need to forward this to Nanci. Suddenly, the truth dawned on me: Nanci had been with Jesus 10 months, yet my default inclination was still to send her that dog photo!
I miss the thousands of little moments Nanci touched my life. Most of all I miss her laugh, which was frequent, loud, and contagious. She infused our home with happiness. I am still happy, but in Nanci's absence I find I need to be more deliberate in recounting all the reasons in Jesus that make me happy.
The time came, as it has for many others, when Nanci and I changed our prayers from "Lord, please heal Nanci" to  "Lord, if you are not going to heal Nanci, please take her home soon."
With tears of joy and a love radiating from her eyes that I still see, she said to me, "Randy, thank you for my life!" Eyes full of tears, I said, "Nanci, thank you for my life!" Later, in her final days here in our earthly home, she said to me, "Randy, please take me Home." I said, "If I could, I would take you Home right now, and I would never come back to this world the way it is."
Home for me was always wherever Nanci was. It didn't matter where I was as long as she was there. That means my house is less my home without Nanci, but Heaven is more my home.
Paul said that "we would rather be away from the body and at home with the Lord" (2 Corinthians 5:8). My true home is where Jesus is. It warms my heart that Jesus and Nanci are in the same home. He is the One who makes Heaven such a wonderful place, all because He is such a wonderful person. Nanci is with Jesus forever, and therefore, when the time comes for me to be with Jesus, it will mean being with Nanci. The two best friends I've ever had.
God's Got This
Nanci's final journal entry was, "I told the doctor today that I don't want to fight the cancer in order to just give me more time. I am going off chemo. I am so relieved and honestly excited! I will see Jesus pretty soon!!!" Exactly one month later, she did.
I often think of Nanci's reassurance to herself and to me: "God's got this! God's got me!" She wrote, "I will be ready to die when my time comes because my Shepherd will give me His joy, peace, and readiness. It will not be me working up enough faith and trust; my God will fight the battle for me! It will be His perfect ministering Spirit who will carry me peacefully—jubilantly—into God's arms."
I was a witness to the "peacefully" part as I watched her fall asleep, and then suddenly, I realized she'd stopped breathing, and tears running down my face, I kissed her goodbye. Meanwhile, God, the angels, and likely some of Heaven's inhabitants witnessed the "jubilantly" as they opened wide their arms and kissed her hello.
I have no doubt Nanci heard those words that should stir our hearts: "Well done, my good and faithful servant. Enter into your Master's happiness." She was a recipient of God's promise: "you will receive a rich welcome into the eternal kingdom of our Lord and Savior Jesus Christ" (2 Peter 1:11). May each of us who have placed our faith in Jesus, our Redeemer, experience the same.