There are two ways to take the #AmericaIs Kind Challenge:
#1: On social media, SHARE an ACT OF KINDNESS you have witnessed with the tag #AmericaIsKind, then PAY IT FORWARD by doing a random act of kindness for a stranger. TAG 3-5 friends to take the #AmericaIsKind Challenge to keep the acts of good going.
#2: Participate in the

30-day #AmericaIsKind Challenge

, where we are turning our #GratefulToGood by practicing gratitude and acts of kindness every day for a month. You can find the daily gratitude, acts of good, and highlighted charities

HERE

. Jump in or out any day…whenever you find the challenge is the perfect time to begin.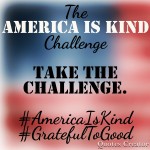 Today is Day 28 of the 30-Day #AmericaIsKind Challenge:  Our theme today is Technology, and our Charity of the Day is: The Wikipedia Foundation
"Wikipedia is one of the most visited websites in the world…Wikipedia is something special. It is like a library or a public park. It is like a temple for the mind. It is a place we can all go to think, to learn, to share our knowledge with others…This year, please consider making a donation of $5, $20, $50 or whatever you can to protect and sustain Wikipedia."–Jimmy Wales ,Wikipedia Founder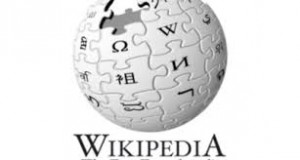 Gratitude: "I am grateful for technology and the many ways it allows me to explore, learn, work and communicate."
Good: Social media. Share a message of hope or inspiration on your social media accounts, or endorse a colleague with on Linkedin with a note about why they are great to work with.
Good: Email. Send an email of thanks to someone who has recently helped you–or perhaps to the host/ hostess of Thanksgiving.
Good: Click for a cause. Start or support a petition with www.care2.com and join the world's largest online community for good (38 million members and counting!)
Good: Text. Send a text to a friend you haven't spoken to in some time. Let them know you're thinking of them.
Good: Donate. If you're a web user who has ever searched for anything, you've doubtless used  the information and resources at Wikipedia  many times. Consider donating to keep them viable for 2017 and beyond.
Reba Riley is the author of Post-Traumatic Church Syndrome: One Woman's Desperate, Funny, Healing Journey To Explore 30 Religions By Her 30th Birthday, the 2016 memoir Elizabeth Gilbert calls: "Hilarious, courageous, provocative, profound…Reba Riley brings the light for seekers of all paths. If Eat Pray Love had a gutsy, wise, funny little sister, it would be Post-Traumatic Church Syndrome." She is a motivational speaker, blogger, and television contributor. You can find her online on Facebook Instagram Twitter