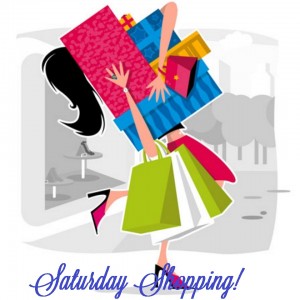 We're starting off our Christmas shopping list with a talented lady from my own neck of the woods. Made By Mightymom is an etsy shop featuring beautifully crocheted rosaries, angels, and crosses.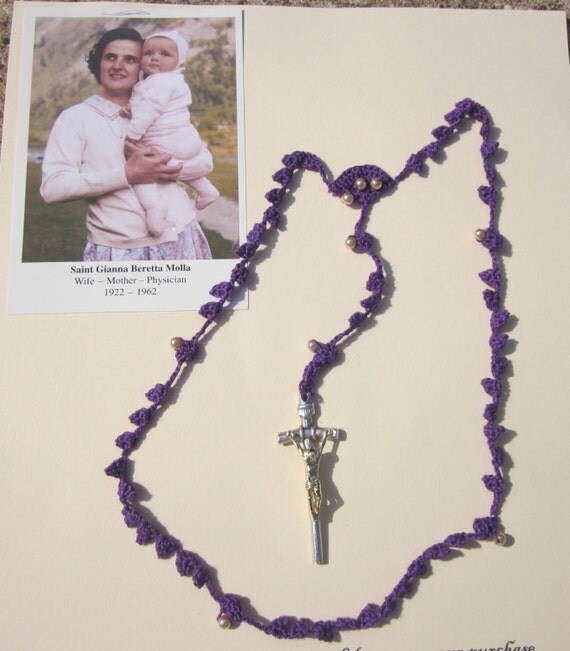 I was fortunate to receive one of her rosaries as a birthday gift a few weeks back, and it has already been stolen by one of my children who has sensory issues with metal. The crocheted "beads" are pleasing to his sensitive fingers, and it doesn't make a sound when he drops it in Mass.
Her doily angels and crosses come starched to lay flat as a bookmark, but they remind me so much of the lace angels on my grandmother's Christmas tree, that I'd love to hang a half dozen of them on our own tree. I love that homemade Christmas look. Don't you?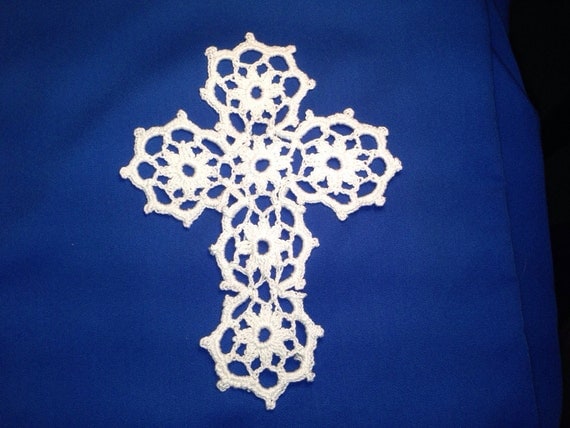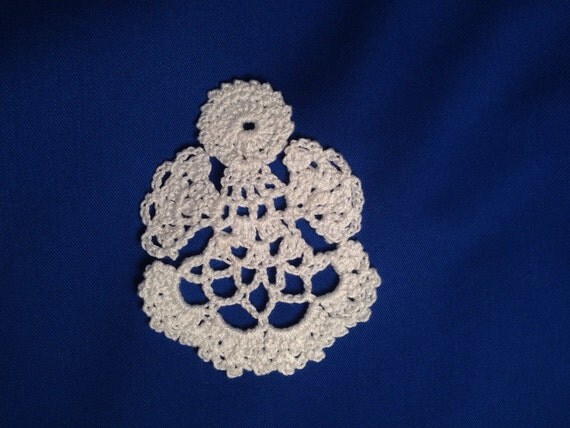 She has dozens of pieces of handwork that leave me in awe of her talent. (I never learned how to crochet anything other than one long, long single chain.) Her shop is the perfect place to shop for the romantic or nostalgic soul. Her pieces are simply lovely.
Better yet, she's offering a 10% discount to anyone who uses the code Christmas10sale now through Jan 10!!! Go have a look around her place, and tell her I sent you!