I spent all day Saturday at a CrossFit competition, not as a competitor or a judge, as a super-fan. It was an amazing chance to see most of my favorite athletes competing in the same space. They aren't the bit names that most CrossFitters know – Andrea Ager, Christmas Abbott, Rich Froning – they are the most amazing athletes I've even known.
People like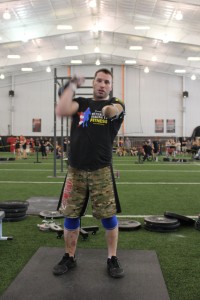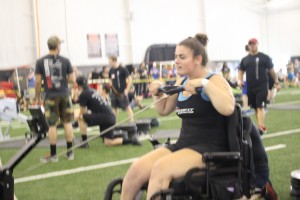 These are some of the top Adaptive CrossFitters in the country, and they all spent their weekend here at the Agoge Challenge.
They are an inspiration to me, even though I know from experience how tired they are of the word "inspiration." They hear it all the time about ordinary things, just as we do. They are not inspiring to me because they go to the gym, that's a normal thing that millions of people do. The don't inspire me with how normal their lives are, although I do take comfort in seeing their example. They don't even truly inspire me with their athletic feats, although they call up a personal challenge within me to be able to match them.
They inspire me, instead, with their kindness, their generosity, their camaraderie, and their acceptance. Never before have I known a group which is so joyously invested in each other's successes or failures. Nowhere else have I met a more positive and supportive community of people, than here among those that the world might see as broken. They have taught me what it truly means to love your neighbor as yourself.
It was a year ago that we first met many of them at the last Agoge Challenge. It was when a man, who is aptly named Angel, first put Ella into his sports chair and then reassured me "Hey, Mom, it's gonna be okay."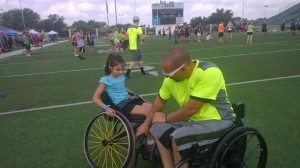 He was right. It has been.
https://www.youtube.com/watch?v=www.youtube.com/watch?v=2PKyQO377BY