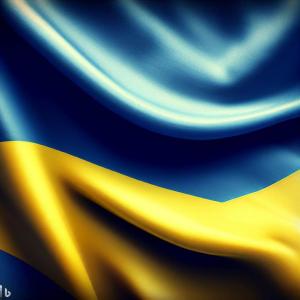 When Volodymr Zelensky was elected President of Ukraine, his religious beliefs came into question. Many wanted to know if  President Zelensky is Jewish. If he is Jewish, how would this affect governing of a country that had once supported Nazis? 
Zelensky is Jewish
Zelensky had Jewish great-grandparents who lived during the Holocaust. His grandfather died in the war, but his grandmother was able to escape.  Speaking with Prime Minister Netanyahu, he said that his great-grandfather and all his brothers were shot by the Germans who invaded Ukraine.
Thus, there can be no denying Zelensky's Jewish heritage. However, he does admit that he grew up in a somewhat non-religious home.
Ukraine's President Zelensky Faces Jewish Opposition
There was much opposition when it was revealed that President Zelensky is Jewish. Surprisingly, much of the opposition did not come from Nazi supporters but from other Jews. Many Jews had difficulty understanding how a Jew could wish to lead a country that had assisted in the near genocide of their people. 
Jewish Heads of State Outside of Israel
Still, Zelensky's presidency has proven beneficial to the Jewish people. Since Ukraine also has a Jewish Prime Minister, Denys Shymhal, Zelensky's election made Ukraine the only country outside of Israel with Jewish Heads of State. With Ukraine's President Zelensky, Jewish people suddenly have more political power worldwide. Ukraine has been working to become accepted by Nato and was welcomed into the EU in June of 2022. With such alliances, Judaism will be given more acknowledgment and legitimacy in the rest of the world. 
 Zelensky Shows Jewish Leadership
This victory has, however, been tainted by war as both Israel and Ukraine find themselves in the midst of battle. However, Zelensky has held to his Jewish heritage and led his country in a way that should make most Jews proud. He did not attack first but vigorously defended his land and people. It has long been a Jewish tradition to engage in defensive war. Rarely does Israel go on the offensive. However, the Jewish people have always believed in defending their own when attacked. Zelensky has used every weapon in his arsenal to protect his land. Some may argue that he has recently threatened to invade and capture Russian cities, but I would point out that this comes after Russia invaded his country over a year ago.  Overall, Zelensky has ruled in a way that any King of Israel would commend. 
Ukraine and Israel's Similarities 
During the time of Esther, attackers threatened the Jews and they asked permission to defend themselves. Due to this, our people survived. Zelensky has given his people the right to do the same by arming civilians and allowing gorilla-type warfare. Might we not consider that Zelensky has come to his "royal" position for such a time as this? 
During WWII we saw Jews fight back in the Warsaw Ghetto Uprising. Though Jews knew that defeat was likely they fought till the end. We have seen this same spirit from the people of Ukraine and from their fearless leader, Zelensky. Though the superpower of Russia and its massive armies marched into their country, they did not give up. Rather, they took to the streets with Molotov cocktails, car bombs, and drones. Did they expect to win? No, but they continued to fight in a very Jewish fashion. 
  In the concentration camps even when it seemed all hope was lost Jews resisted. They set fires and killed guards. Today, Israel continues to return fire on Gaza. Jews are not a people to go quietly and that seems to be something Zelensky has brought with him into his presidency. Ukraine is not going quietly.  
Zelensky's Jewish Policies
We may unfortunately not get an answer to the question of how Zelensky would govern a country previously associated with Nazis. This is because he hasn't had a chance to govern outside of wartime.  Zelensky ran on a rather vague campaign.  He wanted to empower the citizens frustrated by the previous president's policies. In an ideal world, this would have looked like bringing peace, economic improvement, and decreasing corruption in the government. However, Zelensky was handed a world about to be set ablaze. In February of 2022, Russia invaded.  This meant that the focus had to shift to security. So, we can't say if his non-wartime policies would have included more tolerance and inclusion. 
What We Do Know
What we do know of his policies is that he has focused heavily on international relations with the West. This is in line with Israeli policy. Israel has strong alliances with countries like the US and Britain.  These strong alliances have allowed Israel to grow and become a strong player on the world stage in only 75 years. Zelensky seems determined to lead Ukraine on a similar path. 
He armed his citizens and fought to get foreign aid. This shows the Jewish spirit of perseverance and determination to survive. Israel believes in self-defense and Zelensky has made it clear that he does also.  
Finally, he has begun planning for reconstruction and looking toward the future of his country. Despite the fact that the war is not yet won, he is planning for major events inside Ukraine in the near future. This definitely shows the Jewish spirit. No matter what we always rise again. Israel and her people never stay down for long.  
So, though we do not know what Zelensky's policies would look like outside of wartime, from what we do know of his policies I think it is safe to say that he rules with Jewish ethics.  
Zelensky is Jewish
Zelensky is Jewish. Not only is he Jewish, but despite opposition from his own people he has used his presidency to bring honor to the Jewish people. Let us honor him and his country in their battle for peace, as we are called to love all Jews. Solidarity! 
See  The Law As Blessing for more on what it means to be Jewish.
Sources:
How Jewish is Volodymyr Zelensky?
JEWISH UPRISINGS IN GHETTOS AND CAMPS, 1941–44