Ten years after The Shack by William P. Young was first published, the bestselling novel gets the film treatment in a big-budget extravaganza starring Sam Worthington (Avatar, Hacksaw Ridge), Octavia Spencer (The Help, Hidden Figures), Tim McGraw (The Blind Side), and Radha Mitchell (Phone Booth). Directed by Stuart Hazeldine, the film releases Friday from Summit Entertainment.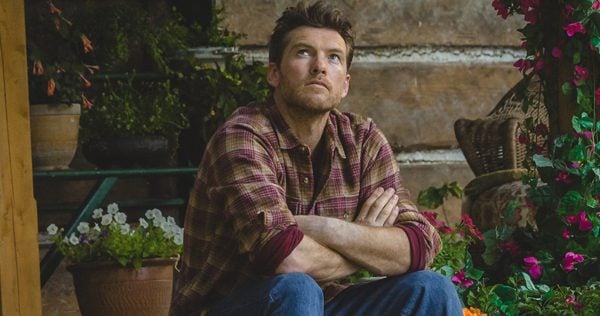 The Shack centers on Mack Phillips (Worthington), a father suffering after an unimaginable loss of a child who comes face-to-face with God in three persons at the site of his personal tragedy. Through confrontations and conversations, Mack is reminded that God walked with him through his darkest days.
Worthington, who welcomed his first son to the world three months before shooting, said the script was the main element that drew him. In this interview, Worthington tells Reel Faith's DeWayne Hamby about his choices as an actor.
When they offered you this role, what was your first thought when you read the script?
I knew the book was on the bestseller list. I hadn't read it. So I kind of went into the script blind about what it was about. To be honest, it's weird. Sometimes you make a movie because of the actor involved or the director or the subject matter. I just sort of had a reaction to the script. I kind of understood his side and thought it would be a great thing to explore more. I still can't really put into words why I wanted to do it. But I told the producer that I'm willing to go on the journey if you want me to do it.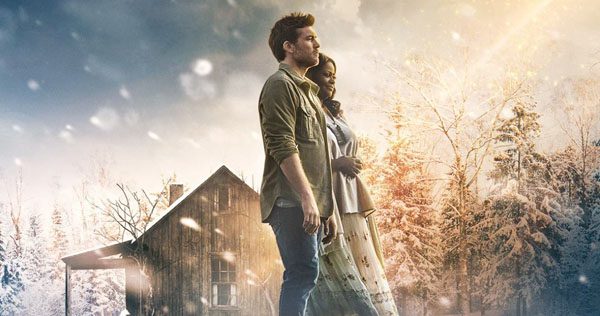 You've been out of the eye for a little bit and you've come back on the scene with this and Hacksaw Ridge. Both of those films have big spiritual overtones. Was that a coincidence or something that appealed to you?
It's a coincidence. I do a lot of movies where I do different roles, because you get to be challenged by and have a bit more freedom and kind of get the love back of why you want to act and the choice comes down to the part. It's only in hindsight that you look back and see a career of choices. At the time, you're just picking thing that resonate with you. Maybe I was looking for some kind of exploration in my spirit, enhancement of my spirit, at least that's what I saw in Hacksaw and the Shack was definitely men that are kind of longing for more and longing for answers and believe in themselves and believe in their faith. I think looking back now, I think that's why I was drawn to those stories, but at the time, you overanalyze things too much if you're just going to go into stuff.
You're going to start working on Avatar and get those sequels underway this summer. So you're going to stay pretty busy.
Yes!
What did the role speak to you as a father? I think that's where most men will find their biggest connection point.
I'd only just become a dad for the first time, my son was only three months old when I started the Shack. You're never going to use your child but – you draw on lots of things.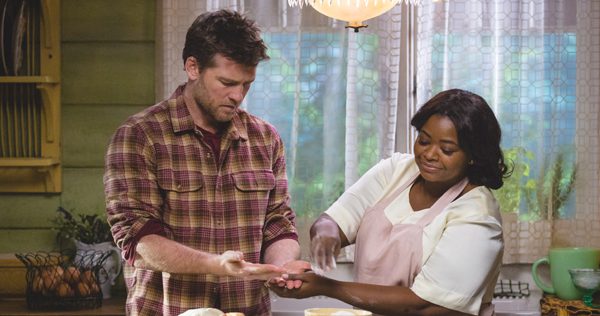 How was it working with Octavia Spencer and other members of the cast? She's now like acting royalty with her awards and nominations.
But you don't look at it that way. If you looked at it that way, you'd never work. I admire everybody, whether or not they are academy award nominated or not, because anyone brave enough to do this job and wants to be an actor, I like working with them. Octvaia is great. You kind of approach the scene hoping you can dance together and that you can create something that will speak to the audience.