The world turned upside down for Lee Strobel when he witnessed what he considered the brainwashing of his young wife by a cult. As her loving husband and award-winning journalist for the Chicago Tribune, he felt obligated to launch an information crusade, disproving the claims of Christianity. The results of his quest for truth was first revealed in the bestseller The Case for Christ and are now releasing as a motion picture starring Mike Vogel (Strobel), Erika Christensen (Leslie Strobel), Faye Dunaway, Robert Forster and Frankie Faison.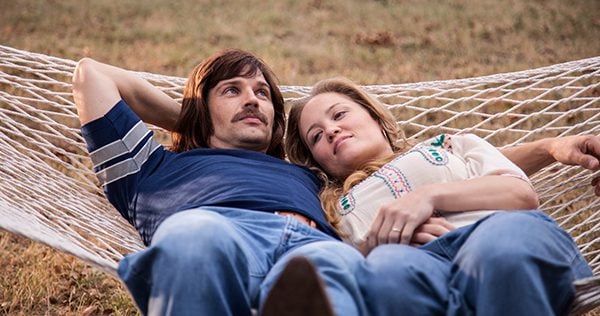 In standout performances, Vogel and Christensen capture the energy, tension and chemistry of the young marrieds, trying to hold their family together while moving farther apart ideologically. The real life couple has been moved by the performances and bracing themselves for what they believe will be an emotional trip down memory lane when the film releases April 7.
In this exclusive interview on the set of the film, Lee Strobel and his wife Leslie shared their thoughts about the book's transformation to motion picture and the actors portraying them.
What was your first response when someone said they wanted to turn this book into a movie?
Lee Strobel: I was shocked initially because the book came out in 1998, so it's been around a long time. Yet a year ago, in about the same week, I got phone calls from two studios, Pure Flix and another one, saying we would like to do this film on your life, on your story, which really struck me as odd coming out of the blue after all these years. It's not something I pursued, but as soon as I brought it up, I thought, 'Duh! That's a great idea, because there are a lot of people who won't read a book but they will go to a film, especially young people.' So if you want to speak their language, the language of film, is the language of the millennial generation and a lot of my generation. So I thought here's a great opportunity to bring this message of hope and redemption and evidence and faith to a new audience and hopefully people who wouldn't be exposed to the book because they wouldn't pick up a 300-page tome.
You were first in God's Not Dead 2, how did that come to be?
Lee: That was a last minute thing. There was an initial problem with some of the way the film had been shot. All of a sudden at the end, they needed someone to do this role of an expert witness on whether Jesus actually lived, which is disputed by some of these new atheists. They called and asked me if I'd do it and I said 'Yeah, that's fun.' I'd never done anything like that before. We worked on them on the script and went to Little Rock and filmed it in a courthouse with a green screen. The funny thing is, when you see the movie, it looks like I'm interacting with the actors. They weren't there. It was all green screen. They had one guy as the judge so his elbow could be seen. The person questioning in the film, I'd never met him. There was a guy in shorts with a clipboard doing the lines and this other guy. It was truly movie magic. It's kinda scary what they can do. It was a great experience. I knew Russell Wolfe, who is the guy who had founded Pure Flix before he died. We had met and talked about GND before it was filmed. So I had some connection with this organization and respected them and what they were trying to do. And they're mission-oriented and that's why I went with them.. It wasn't just 'Let's make a movie for the sake of making a movie.' Let's make a movie to accomplish something, to help people.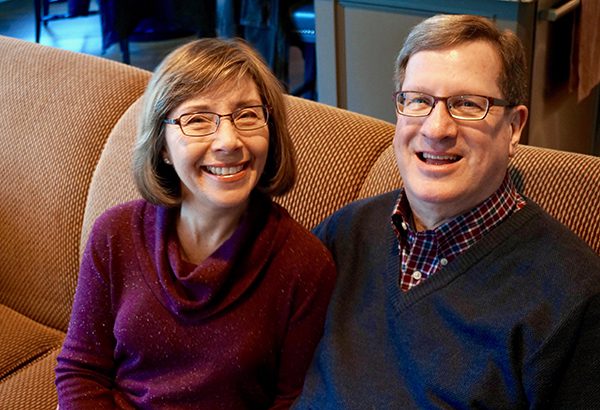 Was there any time in the filming of The Case for Christ where you gave gentle corrections?
Lee: One of the things we got to do was Leslie and I went and met with Brian Bird, who was writing the film, and spent several days doing a 'mind dump' with him, storyboarding it and working on it. Part of my arrangement with Pure Flix was I insisted in my contract was that it must say that Brian Bird has to be the author. Brian is a friend of mine and I knew he would treat the story with respect and be honest and be accurate. So they agreed to that. Brian was very accommodating in terms of milking us for all the background and nuances and even things that he pulled out of us that I had forgotten about and had never written about. For instance, there's a scene in the film where I come face to face with a reproduction of the Shroud of Turin. That actually happened but the one I came face to face with was one of only eight in existence of an actual first generation print from the Shroud. I looked at it and when you look at it close up and you're looking straight in the eyes, and thinking 'Is this really the face of Jesus? Could it be?' and I think there's about a 70% chance it is. I'd never written about that, but in our conversations I recalled it. He said, "Oh man, we gotta put that in the movie.' So they got a reproduction of the Shroud. Actually the one that I had encountered was right here in Georgia. They were going to use that one but it didn't work out so they got another reproduction and put that in the film. The fact that Brian would spend the time to get to know our story intimately meant a lot.
RELATED ARTICLE: Interview: Mike Vogel on 'The Case for Christ' and playing Lee Strobel
How was it meeting and working with the actors? Some actors really want to mirror the subject and some of them want to be disconnected. There are two trains of thought on that. Seems like Erika and Mike were more familiar with you and how did that go?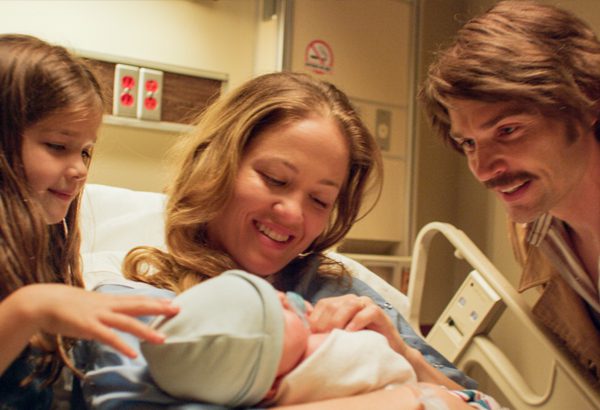 Leslie: Erika called once they brought her on. She said, 'I'd like to talk to Leslie and get to know her.' She did that and she was just great. Based on what we've seen, I can't imagine anyone else playing me. She was phenomenal. She caught the essence of our relationship and our interactions with Mike as Lee were very genuine and similar to how we interact. For as little time as we did spend, I believe it was God orchestrating the right people for this film. We've just seen his hand on it in so many ways.
Lee: And Mike and Erica had acted before together, so that was a real plus that they already knew each other and worked together before. I talked to Mike quite a bit before the filming and of course, he's a strong follower of Christ. We actually have a friend who's a family connection. One of my friends knows his dad real well. So you're right—there's a real issue for an actor. Do you try to mimic the person you're playing? No, they didn't, but what they wanted was the essence of who we are and I think that's probably the best way to go.
What was it like seeing the first footage? The conversion scene, where Lee finally accepts that Christianity is true, is especially memorable.
Lee: That was a very moving scene. We were then on set when they filmed it. We had seen it filmed. It was so moving that after it happened that Mike came out after the scene was filmed and I went up to him to say thank you for being honest and authentic in the scene which can be so hokey if it's not done right, if it's not done authentically. I went up to thank him and I just burst into tear. I said, 'Thanks, Mike, for being honest and getting it right.' It was very moving to see and other scenes are hard to see. The arguing, the conflict, the drinking and so forth. Those were hard to relive, but they're honest, they're true. In fact, one scene in particular with my dad . . .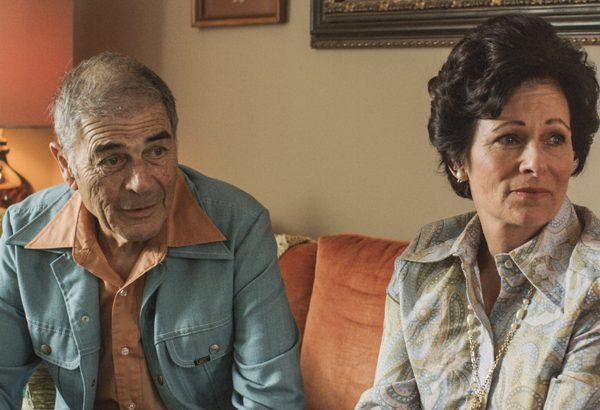 Leslie: Robert Forrester played his dad, who by the way, looked like Lee's dad, so that was shocking. We arrived, the week prior to this week. They were filming where his dad finds the motorcycle. They stopped filming, it was at night, we had just arrived. John Gunn wanted to introduce us. Robert Forrester was still in character and he came up to Lee and just put his hand on him and said, 'I'm really sorry.' And Lee never got 'Sorry' from his dad. There was never any reconciliation.
Did that help?
Lee: It did help. It was cathartic. It was totally unexpected, because I didn't realize he was still in character. To get that from him, it was heartfelt. He's a very tender man. He plays bad guys a lot in films, but he's great. He gave everybody a gift of a letter opener on the set, just a sweet, sweet man. But it seemed just unplanned on his part.
Leslie: He said later, 'I just felt that you needed that.' It was like 'Yeah, didn't realize it but yeah.' It's just been an amazing experience.
Lee: To see it on the screen for the first time, it was just amazing.
Leslie: I don't know how I'm going to get through the premiere. I'll need a box of tissues.
For more information visit the film's website.