After two recent animated/live action-hybrid films, the little blue creatures that inhabit Smurf village are going 'back to basics' in a fully animated new release, Smurfs: The Lost Village, releasing to theaters on Friday. Directed by Kelly Asbury and starring Demi Lovato, Rainn Wilson, Jack McBrayer, Joe Manganiello, Danny Pudi, Mandy Patinkin and Julia Roberts, the film hearkens back to the original 1959 comic series created by Belgian artist Peyo.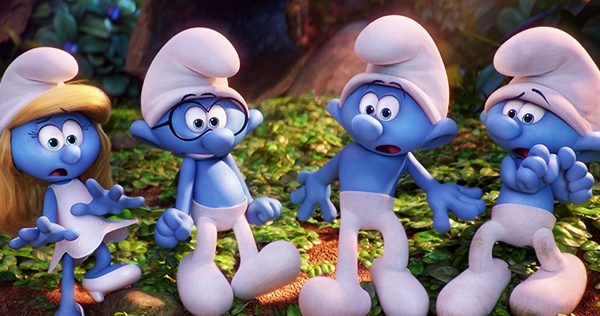 Asbury (Shrek 2, Gnomeo and Juliet, Spirit: Stallion of the Cimmaron), a longtime animator and fan of family entertainment, tackled the reboot, seeking inspiration from the original series and giving special attention to the only girl in the village, Smurfette (Lovato). In this exclusive interview, he shares his thoughts on family entertainment, and how a team effort made Smurfs: The Lost Village a reality.
This movie looks beautiful – the color, the crisp animation.
Kelly Asbury: I'm very proud of it. We really tried to make an entertaining film first and foremost, and I think it's a film that's very appropriate to the subject matter. I didn't want to wedge the Smurfs into the wrong sensibility. They're Smurfs. I think we really remained true to the style and the spirit of not just the old television show, but the original comics by Peyo.
I was reading about that, how you went back to the basics of his design and made it work in 3D. It is impressive to go back to that original design and yet interpret it for modern audiences.
That was the goal. We had so much fun doing it. My team, a director is nothing without a good team working with him. Everyone got on board from the production designer all the way through to the affects and the animators and the score – Chris Leonard, who did our score. Our cast got on board. Everyone, we really got on board. We really got into the spirit of the thing and I think it comes through.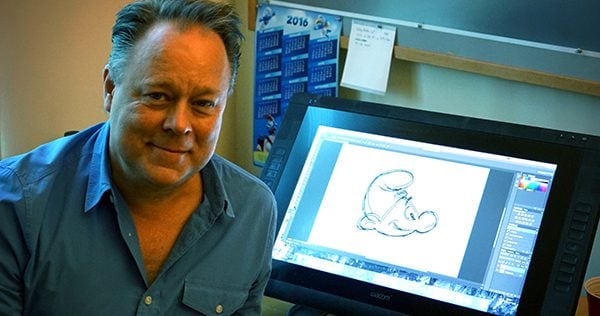 Which Smurf was the most difficult to deal with?
You mean on set? Well, I mean Grouchy is always a problem. Our actor Smurfs, though, everyone behaved themselves beautifully.
I figured they would. You have an all-star voice cast. It was just revealed as they revealed the other Smurfs in the forest that you have Julia Roberts. How did that come about?
We had a character named Smurf Willow, who is this matriarch of this other lost village in the story. I won't give too much away about how we discover that. But Julia Roberts actually wanted to do animation and she also, her kids and her both are Smurf fans. We reached out to her and said, 'Look, if you'd like to do animation, we've got this Smurf movie.' She was willing to give it a try. She came in the studio and just gave us so much and brought so much dimension to the character, was so lovely and generous to work with. And the character comes across that way, very emotional but also firm and really a dimensional, wonderful character that is going to be seen again, I hope.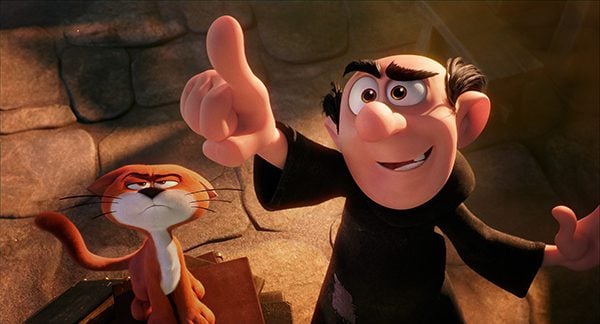 You have other great people in your cast like Rainn Wilson as Gargamel.
We went to the old design of Gargamel from the comics and he helped us kind of invent that character, which turned out to be some interesting combination of a little mad scientist, a little bit Harvey Korman from Blazing Saddles and a little bit of the Wicked Witch of the West as a man. He really brought us some deviance in a way that I think is really funny.
The theme of the film is working together despite differences and despite being strangers. Why is that so relevant today?
You know, that's a message and we worked on this movie for three and a half years. We were working on the film really with Smurfette as the jump off point. We wondered why is she the only girl and starting exploring, 'What does that mean to be the only girl?' Then they go and find out this lost village has other girls in it and it becomes this thing, and they're very different from the boys. They're very different from Smurf Village as we know it. That was all in play and then recent events just happened to coincide. We didn't put the cart before the horse or the Smurf before the horse, if you will. It just all came together. I think it is a universal message about accepting each other's differences and different cultures, learning to interact and mingle and learning to live together, work together to create harmony. That's never a bad thing to impact.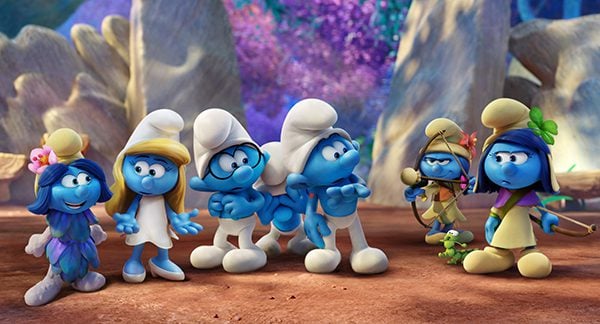 You've said you wanted to focus on humor that families could laugh together the same way, not for the humor to mean one thing for kids and another for adults.
Look, there's a lot of movies and I've made some of them that could be categorized this way, but there's definitely been a trend in animated features of all types to be a little bit cynical, if you will, to have a little bit of 'knowing' humor to them, kind of a wink to the audience. We tried to be completely sincere in this subject matter. We tried to make a film that has an old-fashioned-ness to it as well as hopefully having a contemporary side, but we didn't try to use cultural references. We didn't try to do anything that makes the movie seem like it's insincere in any way. That was harder than you think but I think we achieved it. I think a film should be appropriate to what it's trying to say or the characters in it.
Obviously you have a love for family entertainment. What is it about it that is so special?
I look back at my childhood and the films that I remember the most are things like Mary Poppins, Chitty Chitty Bang Bang, Willy Wonka and the Chocolate Factory, To Kill a Mockingbird. I remember Goonies, I remember Stand By Me. E.T., The Wizard of Oz, It's a Wonderful Life. Those are really my favorites. I love all sorts of movies, whether made by Scorsese or Frank Capra. I love them all. But I hope to give families and kids memories where they're growing and they look back at movies like Gnomeo and Juliet or Smurfs: The Lost Village, they look back in fondness that that was a time when they had a great time in the theater. That's what I remember. It's so nostalgic for me to see those films now. It just puts me right back. I can smell the popcorn when I watch them.
It's cheaper to watch movies at home but we take the kids out to the theaters hoping to create memories like you mentioned, where when they pass the theater later, they remember what they saw there.
I think that still a prominent enjoyment for people, to go and sit in this place with all these other people and there's this mentality, this crowd mentality that takes over, and everyone's just laughing together. There's no better shared experience to me.
I'd love to talk about your journey. I read in some materials that you contacted Disney animators when you were a kid and followed their advice and they helped you.
Absolutely. I wrote Walt Disney Studios. I started writing them letters when I was probably about 15. As I got older and I would get drawing tips and as I reached about 17, I was like, 'Look, I want to work there. How do I work there?' They recommended California Institute of the Arts, which a good part of the program was founded to prepare artists to hopefully work for the Disney Studio. I went to that school. I eventually got accepted and the road did lead me to Disney and did lead to me to the career in animation that I always dreamed of. I am living my dream from a young, young age. From the first time I saw an animated feature in a theater was when I was seven and it was Snow White and the Seven Dwarves and I turned to my brother and I said, 'I've got to learn how to make my drawings move that like. I've gotta' do it.' It was the engine that drove me all the way to where I am now. I researched it. I stayed focused. My parents supported me. My mom supported me and said, 'If this is what you want, you gotta' learn about it.' And I was told to be sensible about how I go about getting it. But I did sort of take it from step one and went through the front door and have worked my way to finally someone trusting, Jeffrey Katzenberg, trusting me to be a director. It's been a journey of joy. I really mean that.
Do you have people that you have invested in as well?
Absolutely and I have had people that have found their way into the business and I've mentored them and they're working professionals in the animation business now. I love doing that. It's part of the give back that I think we all owe each other.