Sony Pictures Animation has released a new poster and images from its forthcoming animated take on the Nativity story, The Star, arriving in theaters on Nov. 10 2017. The voice cast for the film includes Steven Yeun (Bo the donkey), Kelly Clarkson (Leah the horse), Aidy Bryant (Ruth the sheep), Keegan-Michael Key (Dave the dove), Kristin Chenoweth (Mouse), Anthony Anderson (Zach the goat), Gabriel Iglesias (Rufus the dog), Ving Rhames (Thaddeus the dog), national radio personality Delilah Rene (Elizabeth), Kris Kristofferson (Old Donkey), Gina Rodriguez (Mary), Zachary Levi (Joseph), with Oprah Winfrey (Deborah), Tyler Perry (Cyrus) and Tracy Morgan (Felix) as the three camels, and Christopher Plummer (King Herod).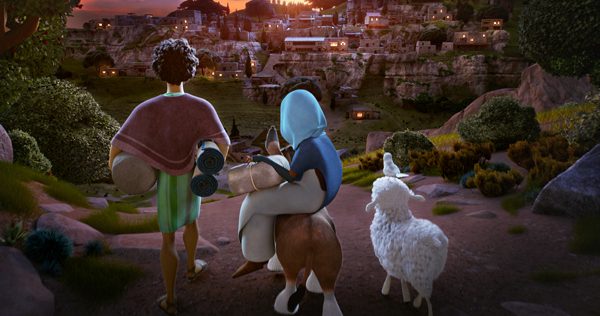 The Star is directed by Academy Award® nominated writer/director Timothy Reckart (Head Over Heels); executive-produced by DeVon Franklin (Miracles From Heaven), Lisa Henson and Brian Henson (The Jim Henson Company); produced by Jenni Magee Cook; with a story by Carlos Kotkin and Simon Moore; and screenplay by Carlos Kotkin. Digital animation by Cinesite Studios. AFFIRM Films also joins in the film's production and marketing. The official synopsis is:
A small but brave donkey named Bo yearns for a life beyond his daily grind at the village mill. One day he finds the courage to break free, and finally goes on the adventure of his dreams. On his journey, he teams up with Ruth, a lovable sheep who has lost her flock and Dave, a dove with lofty aspirations. Along with three wisecracking camels and some eccentric stable animals, Bo and his new friends follow the Star and become accidental heroes in the greatest story ever told – the first Christmas.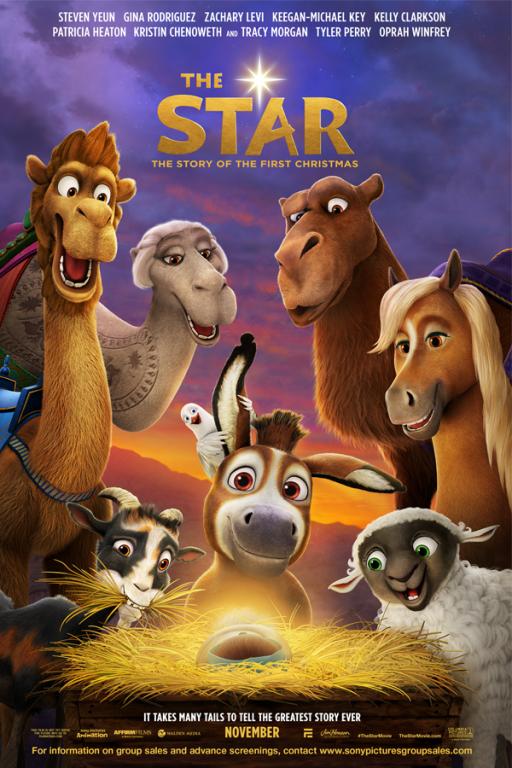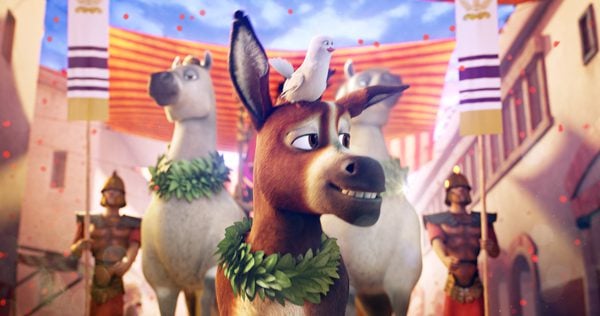 Watch the trailer for the film below: