Music superstar Dolly Parton may be the hardest-working woman in the entertainment business, frequently releasing new recordings, such as this week's I Believe In You, touring around the world, making media appearances, raising money for charitable causes, and producing TV movies. During the promotion of her first-ever children's album, the beloved pop culture icon revealed that her immediate plans include more family entertainment.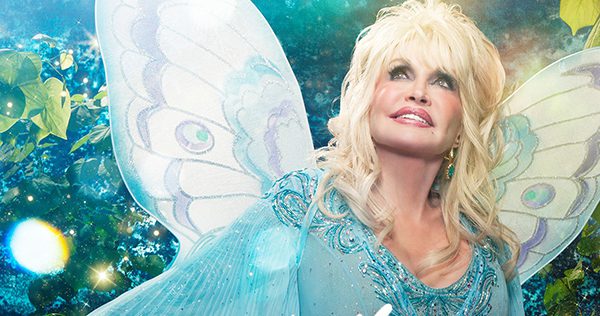 Coat of Many Colors and Christmas of Many Colors, both of which were drawn from Parton's childhood in the mountains of East Tennessee, drew big ratings for NBC and handed awards from the Academy of Country Music and Movieguide. When asked about the reasons for their popularity, Parton explained the family films were meeting a need.
"It lets you know that people are really looking for family, faith-based movies, because I don't think we have enough of that anymore," she said.
While there are no immediate plans to return to the "Many Colors" series, Parton hopes to eventually release at least two more, that will include three more sibling additions in her family's timeline.
"I'd love to do enough where all the kids were born," she said.
In the meantime, her sights are set on another song-based property, Jolene, which may be another TV movie or perhaps a series, "or both," Parton speculated. A few years ago, Parton mentioned her desire to do something based on her spiritual song, "The Seeker."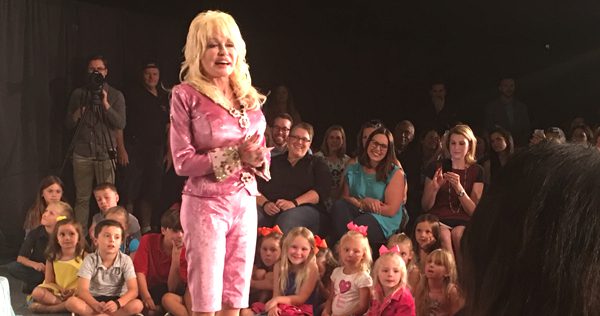 The recent films have introduced Parton to younger audiences and her latest album also reinforces her bond with young listeners. I Believe In You features a new recording of "The Coat of Many Colors" and even a spoken-word reading of the children's book of the same name, as well as songs inspired by Parton's Imagination Library foundation, which provides free books to children five years-old and younger. The library celebrated a unique milestone of sending out one million books per month, and the album's proceeds will go straight to providing more books.
"I've been so lucky," she said. "I've been around so long I've kind of met myself coming back. But I'm having all these fans and now there are these kids, I hope they'll be fans. I feel like I've been blessed in my career and gone so far and gotten to do so many things. I thank God every day. I'm just happy that I cannot only do the show business part but also (the Imagination Library) stuff. The giving back has always been as important to me as the getting."
One song on the new album, "Chemo Hero," was inspired by Parton's own niece Hannah's battle with cancer.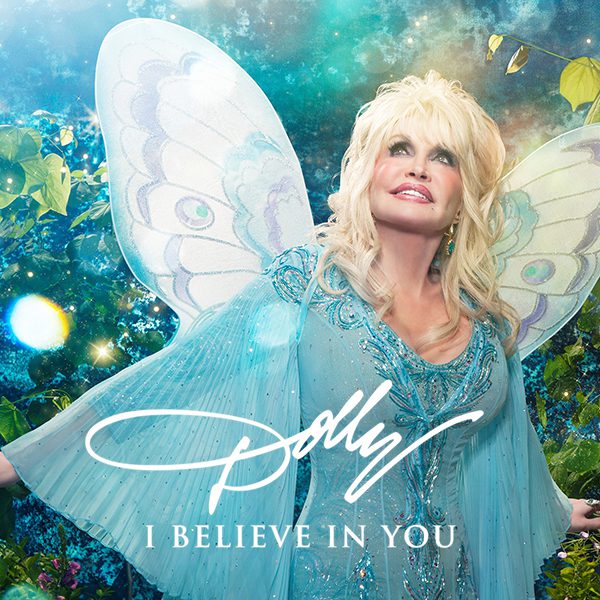 "When she was four years old, she was diagnosed with Leukemia," she said. "She was over in Vanderbilt hospital for years. We were afraid we were going to lose her, so I wrote a little song for her and all the sick children going through the chemo. It's one of the special songs and another song called 'Brave Little Solider' about the children like that."
While she can only speculate why children are so drawn to her, perhaps because of her "cartoon-like" appearance or high pitched voice, it's clear that Parton, also called by "Aunt Granny" by her nieces and nephews, truly has a mother's heart for millions of kids around the world.
"God didn't let me have children, so that everyone's children could be mine," she said.
For more information or to order I Believe In You, click here.