Zachary Levi is getting pretty adept at playing reluctant heroes. Following turns as an ordinary man-turned secret agent in Chuck and a criminal who falls in love with a princess in Tangled, the Louisiana-born actor steps into the sandals of Joseph, a young Jewish man engaged to marry Mary, the mother of Jesus, when his world gets turned upside down. While sometimes a quiet member of the holy family, The Star, releasing this week from Sony Animation/AFFIRM Films, gives the biblical father an opportunity to shine.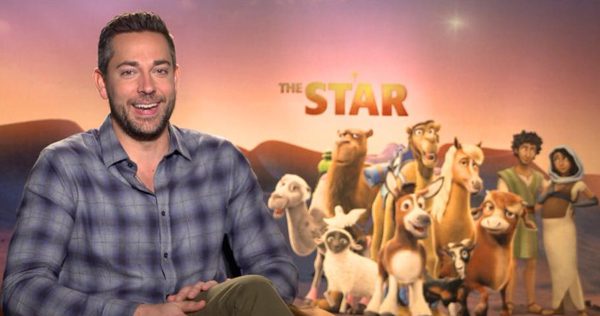 Levi, who was recently cast as the central character in DC Films' upcoming superhero epic Shazam, recently spoke to Reel Faith's Leanna Feliz about the new film as well as the significance of the Nativity story.
At what point did you get involved with this project and what were your first thoughts?
I think it was pretty early on in casting. I don't want to say I was the first person cast, but I might have been. My agent said, "Hey you got an offer to play Joseph for this movie 'The Star'," and I read the log line for it and I realized, "Oh, its the star of Bethlehem, the Nativity story." I'm a person of faith and I thought, "That's kind of cool, Sony is doing this. Wow, that's pretty big!" And I read the script, loved it, and said, "Yeah I want to do this!" Then I asked, who all else was involved, in the cast and they said at that point they were talking to Gina Rodriguez, hoping to get her and I said, "Yes, please get Gina. She's a friend of mine," I thought that was perfect casting, Jane the Virgin aside—typecasting. And then Stephen Yeun, who I know in passing and think he is a super cool dude. Also, Patricia Heaton. So yeah, it was early on, early on in the casting but I think they had already been writing it for a long time.
Why is the story of The Star so significant?
As far as world religions go, this is the most powerful origin story of all of them, to the extent that it actually split time in half. So I'd say that's a pretty powerful story to tell and one that even people outside of Judeo-Christianity (know). Everyone kind of knows it on some level—Jesus born of a virgin, and the star of Bethlehem, and the three wise men. So I think that's pretty massive, whether you ascribe to Christianity or not. I think the message behind it, one of hope, one of redemption, and love from a creator to His creation, is just amazing. It's huge. So I think it's always a story worth telling. Telling it in a new way is difficult, but these guys did it. You, know, to go through the perspective of the animals is just really clever, really fun. And you know Gina and I get to be the token humans in an animal story, which is really fun.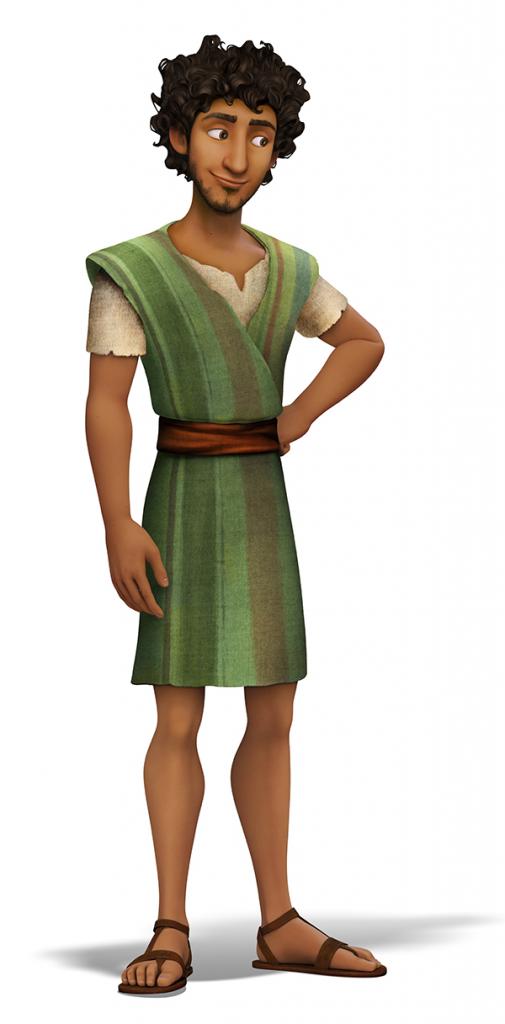 We have a more human-like portrayal of Joseph – that was my favorite part- what was that like for you?
Oh it was great. I loved it. I think that it was there in the script. Our writer gave us really great words to bring these characters to life. And then it's just a matter of us to try to find that and bring that truth through our voice, and the vulnerability, the humanity of him and her of Mary. A lot of times biblical characters and people are put on these pedestals, like there's nothing wrong with them, they're all saints. But it's like, 'No, they were schmucks like everybody else." We are all broken. And Joseph was struggling. I can't even imagine what that's like, having your wife come up to you and say "I'm pregnant, not your kid, not even another dude's kid, God's kid." Like, that doesn't make any sense at all. So I love that I got to get an opportunity to make a biblical character a human character.
Special thanks to Leanna Feliz for additional reporting for this article.