The new Warner Brothers film The 15:17 To Paris, produced and directed by Clint Eastwood, tells the story of three real-life friends whose bravery on a high-speed railway ride saved the lives of fellow passengers. Based on the 2015 incident, the film follows the lives of the three men—Alek Skarlatos, Spencer Stone, and Anthony Sadler—who also star.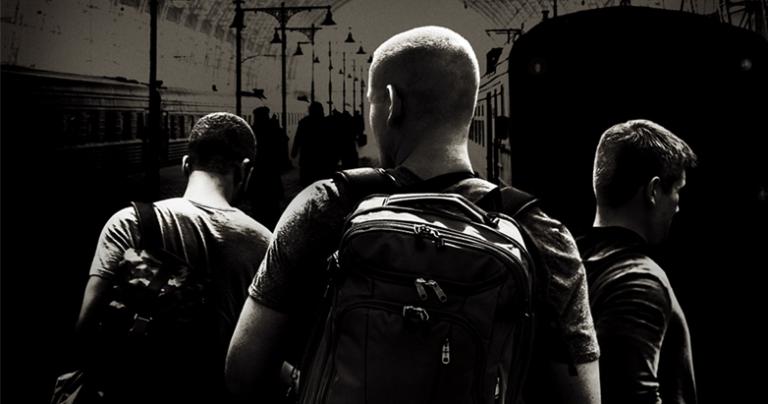 The heroes have also been outspoken about their Christian faith in interviews leading up to the release of the film on Feb. 9. In this featurette, they discuss God's timing in allowing them to be in the right place at the right time.
"The odds of our exact situation happening to us are too astronomical to believe that it was just purely chance; God had a hand in it." – Alek Skarlatos
"I believe we're vessels, to be used by Him, to do His work. And it was an honor to do something that good." – Spencer Stone
"I think it's our responsibility to take that message and be responsible with it and spread it as much as we can so we don't waste the opportunity that HE gave us. We're meant to spread the story and it's meant to touch people." – Anthony Sadler
The official synopsis for the film follows:
From Clint Eastwood comes "The 15:17 to Paris," which tells the real-life story of three men whose brave act turned them into heroes during a high-speed railway ride.

In the early evening of August 21, 2015, the world watched in stunned silence as the media reported a thwarted terrorist attack on Thalys train #9364 bound for Paris—an attempt prevented by three courageous young Americans traveling through Europe.

The film follows the course of the friends' lives, from the struggles of childhood through finding their footing in life, to the series of unlikely events leading up to the attack.

Throughout the harrowing ordeal, their friendship never wavers, making it their greatest weapon and allowing them to save the lives of the more than 500 passengers on board.

The heroic trio is comprised of Anthony Sadler, Oregon National Guardsman Alek Skarlatos, and U.S. Air Force Airman First Class Spencer Stone, who play themselves in the film.

Eastwood ("Sully," "American Sniper") directs and also produces the film. The film will be released in theaters on February 9, 2018 by Warner Bros. Pictures.