When I Can Only Imagine releases this week through Roadside Attractions/Lionsgate Studios, the bright lights of Hollywood will shine on the journey of Christian music's most popular bands, MercyMe. Based on the story behind the massively successful 2001 single, the movie profiles the turbulent young life of lead singer and songwriter Bart Millard and how the band came together.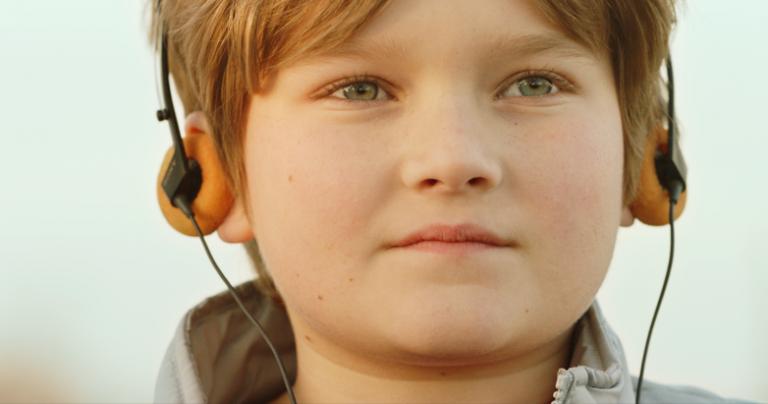 While the story spotlights the grace and redemption of a conflicted relationship between Millard (played by John Michael Finley) and his father, Arthur (Dennis Quaid), another important aspect highlighted is the influence of contemporary Christian music throughout Millard's life.
In the story, the up-and-coming singer encounters two of his musical heroes, Michael W. Smith and Amy Grant, who would also play an important role in his band's rise to fame. Steven Curtis Chapman and Audio Adrenaline also have a presence as well. Andy Erwin, who co-directed the film with his brother Jon, believes including the musical references will help audiences relate to the story.
"Every song that we picked in the movie was on purpose," he said. "This is a portrait of Bart Millard. He's a huge fan of Christian music. He's not just a Christian musician. He loves Christian music."
Erwin pointed to a scene in the film where Millard and Smith have a discussion about what type of clothes Smith wore on a particular tour. In real life, Smith actually called a retired tour manager to find out who remembered Smith's color of vest correctly.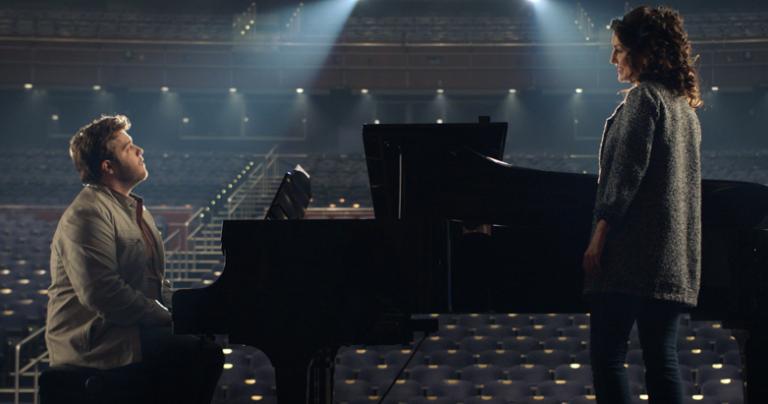 "Bart ended up being right," Erwin said. "I call him 'Rain Man.' He kind of rattles off Christian music and can go 10 deep on any Christian music topic you want to go with."
Erwin said he and his brother are fans of contemporary Christian music and it was a natural choice to include those aspects of Millard's journey. A crucial moment between Millard and Amy Grant wasn't in the original script but was added once the directors heard about it, giving even more screen time to the genre.
"We're fans and, just the same way if you do a superhero movie, you want to embrace the comic book, with this one being contemporary Christian music fans and doing a contemporary Christian music story, we really wanted to embrace all the mythology that came with that," he said. "With core fans, they're going to feel like they're going to be at a buffet."
The director also likened the influence of the genre to the jazz soundtrack running through the Oscar-nominated film La La Land.
"I may not know a lot about jazz, but Ryan Gosling's character loves jazz, and because he loved jazz, I love jazz," he said. "So Bart's story is very relatable but I think it's going to introduce Christian music in a new way to a world outside the core fan base. I really hope it expands the borders because I think there's a lot the CCM world has to say. "
When asked about whether or not future films from the popular directing duo might also touch the Christian music world, Erwin said that they are intent on delivering true stories and the genre may indeed make another appearance.
"We're actually looking at at least one and possibly two stories that delve into a similar world," he said. "There are other music stories about songs that we love so much, understanding the life experiences that brought that song about, it's a powerful world. So it's something that we are interested in continuing to scratch that itch."
I Can Only Imagine, directed by the Erwin Brothers, opens in theaters on March 16. For more information, including ticket purchases, visit the official website.
Click here for DeWayne's review of the film. 
I was privileged to be in the audience when Bart Millard was first introduced during Gospel Music Week. Here's my short video capturing the moment: