Steven Spielberg's seven-time Academy Award-winning epic Schindler's List will return to theaters as part of its 25th anniversary celebration. Universal Pictures will re-release the film, which won for Best Picture and Best Director, with picture and sound digitally remastered—including in 4K, Dolby Cinema and Dolby Atmos—for a limited theatrical engagement on December 7, 2018, in theaters across the United States and Canada.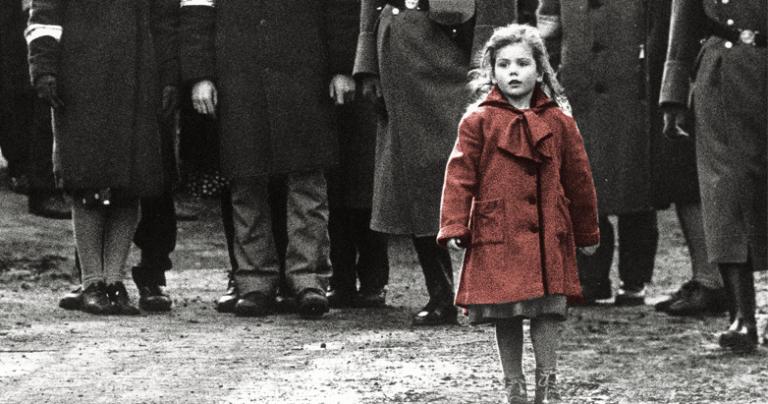 "It is difficult to believe that it's been 25 years since Schindler's List first arrived in theaters," said Spielberg.  "The true stories of the magnitude and tragedy of the Holocaust are ones that must never be forgotten, and the film's lessons about the critical importance of countering hatred continue to reverberate today.  I am honored that audiences will be able to experience the journey once again on the big screen."
"We are proud to bring the remastered Schindler's List, one of the most important movies of the 20th century, to a new generation of filmgoers," said Ron Meyer, Vice Chairman of NBCUniversal.  "The lesson that one person—during one of the darkest chapters in humankind's history—can make a difference is as relevant now as ever before."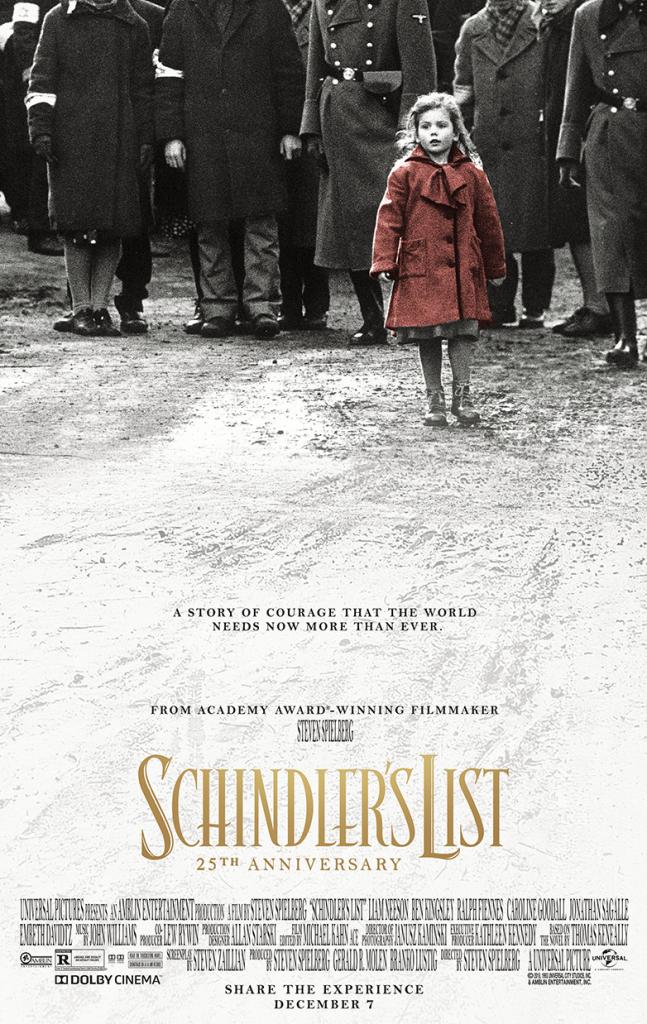 In advance of the re-release, free educational screenings of the film—coordinated by USC Shoah Foundation—will be available for high-school educators and their students in selected AMC, Regal, Cinemark, Marcus Theatres, Cineplex, Harkins and National Amusements locations in major markets in North America on Tuesday, December 4, and Wednesday, December 5.
Schindler's List is the inspirational true story of businessman Oskar Schindler (Liam Neeson), who saved the lives of more than 1,100 Jews during the Holocaust. Ralph Fiennes and Ben Kingsley also star. The film also earned Oscars® for composer John Williams, screenwriter Steven Zaillian and director of photography Janusz Kaminiski, as well as art directors Allan Starski and Ewa Braun, editor Michael Kahn and producers Spielberg, Gerald R. Molen and Branko Lustig.