In a throwback to Home Alone, one of the most popular modern Christmas movies (and my personal favorite), Google put Macaulay Culkin back in Kevin McCallister's childhood home in a commercial that's taking the internet by storm. It's a Super Bowl-worthy ad, putting a modern techno update on the 1990 film directed by Chris Columbus. Culkin revists several classic moments, including the pizza delivery, warding off intruders, eating macaroni and cheese, and the scary furnace now with assistance from Google Assistant-enabled devices like Home Hub or Pixel phone.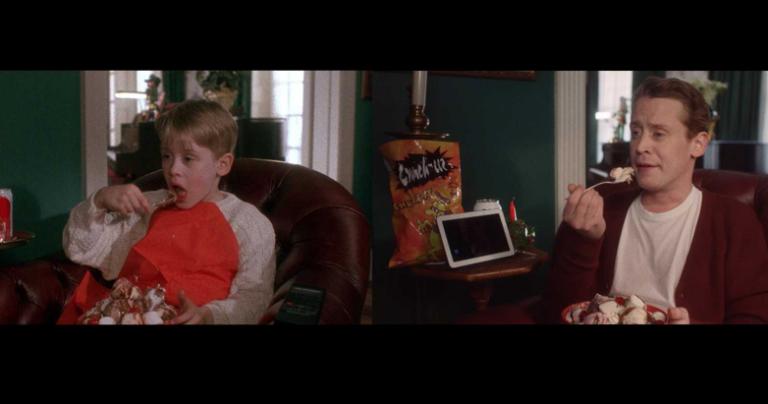 Every year, Home Alone searches trend on Google during the holidays, spiking 1900% in a month last year. For a limited time, fans can also try it out themselves to discover interactive Easter eggs by asking specific questions – Google Assistant will respond with lines from the original film.
To get in on the fun, say "Hey Google…"
"Did I forget something?" to hear the iconic "KEVINNNNN!" scream.
"How much do I owe you?" or "It's me Snakes. I got the stuff," to recreate a back-and-forth dialogue from the movie Kevin watches, Angels with Filthy Souls.
"The Wet Bandits are here" to hear what Kevin would do in his most heroic moment.
"I'm the man of the house" and relive the famous scene when Kevin puts aftershave on his face.
Home Alone is available on DVD and digital through Google Play and other retail outlets.
Watch the new commercial and a behind-the-scenes video below: