As a longtime gospel music listener, I've always been intrigued to hear artists who are known for their mainstream work perform sacred songs. Last week, we heard Harry Connick Jr. lead the crowd in "How Great Thou Art," but he's only one of many singing hymns and Christian songs to their audiences. Sometimes it's an expression of their personal faith; sometimes it's a tribute to the genre. Still, the beautiful hymns go forth and I'm happy to hear them. Following are a few more that I've uncovered through the years.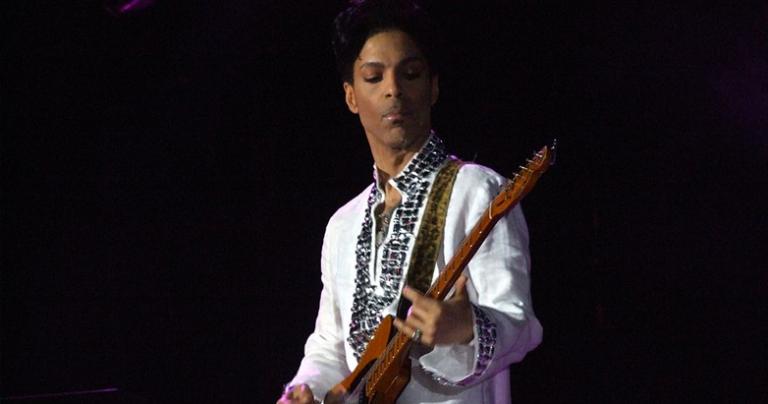 "Amazing Grace" —Steven Tyler of Aerosmith
I don't know the backstory of Steven Tyler singing John Newton's classic song in a church, but every time I have shared it, there are people who are fascinated by it, mostly lovers of rock music. The gravely-voiced lead singer behind Aerosmith's "Walk This Way" and "Sweet Emotion" seems comfortable with the gospel standard.
There are also quite a few more versions of "Amazing Grace," including versions by Jessie J, Tina Turner, Whitney Houston, and an impromptu version with Keith Urban with Nicole Kidman.  
---
"Upon This Rock" —Kristen Chenoweth
Kristen Chenoweth released a gospel album in 2005, but she's primarily known as a prolific actress and Broadway darling. When my wife and I saw her in concert a few years ago, she performed show tunes, country songs, jazz standards, comedy routines, but the highlight of the evening and the longest standing ovation was prompted by her version of Sandi Patty's "Upon This Rock." It is included on the gospel album As I Am, but included in her live concerts, it is simply captivating. Here's an amateur video (not mine) from one of her concerts to give you an idea of how wonderful it was. Watch until the end.
---
"Testimony" —Aretha Franklin, Celine Dion, Mariah Carey, Carole King, Shania Twain, and Gloria Estefan
I'll never forget watching the first VHI Divas Live when Aretha Franklin commandeered the stage and took everyone to church with a rousing closing gospel number, encouraging participation from all the divas involved that evening. The soundtrack contains the full song but the replay of the night, found on YouTube, contains this shortened version:
---
"His Eye Is On The Sparrow"—Lauryn Hill
Before Lauryn Hill became a household name, she appeared in Sister Act II and when I heard her sing, my first thought was how gospel music had just found a new superstar. I couldn't wait to hear her debut, but the next time I heard her that amazing voice was when her group The Fugees hit pop radio with its cover of "Killing Me Softly." Still, we will always have this gem from the film and the soundtrack.
---
"More Power To Ya"—Tim McGraw
This was something I thought was an urban legend, the country superstar Tim McGraw singing "More Power To Ya" from pioneering contemporary Christian rock group Petra, but thanks to the internet, it's been preserved for the world. It happened at a charity event concert. It's one of my favorite songs from the group and to hear an interpretation from a country legend is quite nice. . . and surreal.
---
"I Go To The Rock"—Whitney Houston
Whitney Houston's The Preacher's Wife soundtrack was the legendary singer's full-on gospel project and her version of Dottie Rambo's "I Go To The Rock" was the centerpiece. I was backstage at the 1998 Gospel Music Association Dove Awards when she wrapped up the show with a rousing version, and, with camera in hand, I made it a personal mission to get a good picture of her. Alas, the best close up I got is in hazy focus. Thankfully, the television producers were better at their jobs than I was. Here's their good work:
---
"What If"—Prince and 3rdEyeGirl
Surprising everyone, including writer and original recording artist Nichole Nordeman, Prince covered the Christian radio hit "What If" with his backing band 3rdEyeGirl, which included pretty straightforward lyrics contemplating the diety of Christ: "What if He's more than enough?" Nordeman responded to the version on her Facebook page, saying: "Prince heard a song about the transforming love of Jesus on Christian radio and now has given it a much wider audience than I ever did or could."
These are a few of the gems I've found through the years. I know there are more gospel covers out there, and I'd love to hear them if you'd like to leave them in the comments.