On the Chattanooga stop of his new New Orleans Tricentennial Celebration tour, Louisiana native Harry Connick Jr. mixed up a big pot of "musical gumbo" including plenty of Nola jazz, big band, tap dancing, holiday classics, love songs, and even gospel standards.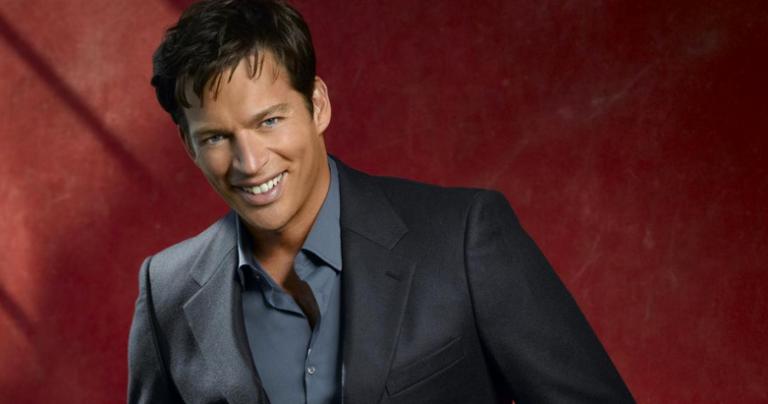 Connick, a renaissance man fresh off hosting two seasons of his fun daytime talk show, used his charismatic personality to connect personally with the audience. After making a splash with opening numbers "Down in New Orleans" and "Take Her to Mardi Gras," he turned to the piano to pound out a rousing instrumental version of Glenn Miller's "Chattanooga Choo Choo" for the crowd. Throughout the show, he interacted with audience members and even marched through the audience during the big finale "When the Saints Go Marching In." He said the song, popular in New Orleans funerals, was an amazing tribute song but every musical piece "down here is just a dress rehearsal" for the main event happening up in heaven.
Connick referenced his Catholic faith during the show while discussing his love of gospel music. During our interview last year, he said a full-on gospel project was something he had considered, and I for one would love to see that happen. In the meantime, he blends songs of faith into his set list, such as "How Great Thou Art," where he asked the audience to stand and sing with him. It was a glimpse of a great church service with Connick as song leader. He later played "Just a Closer Walk with Thee" before bringing up a band member, "the great gospel guitarist in the world," who inspired the crowd with spoken inspirations about heaven: "When we all get to heaven, what a day of rejoicing that will be!"
During another memorable segment, Connick brought out a tap dancer who he challenged to a dance off. Within a few minutes after showing off some fancy footwork, he released the dancer to wow the crowd.
After the finale, Connick mentioned a woman who had grabbed his arm when marching through the crowd. Turns out it was his daughter, Sarah Kate, who had joined him for a few days out on tour. He spent a few minutes telling everyone how special she was and how he leans on to her for encouragement, a very touching part of the night's concert.
For my wife and I, a special treat for the evening including some time with Connick backstage before the show. We discussed his talk show, the subject of our previous interviews, as well as gospel music and this current tour. He was, as he appears onstage, approachable, friendly, and treated us like friends. Just a few minutes later, he would go onstage and put on what my wife dubbed, "The greatest concert I've ever seen."
Watch Harry Connick Jr. perform "How Great Thou Art" during a recent concert below: