Last year's faith-based breakout hit I Can Only Imagine starring Dennis Quaid, Cloris Leachman, and Trace Adkins is among the top nominees for the 27th Movieguide® Awards, which will be held Feb. 8 in Los Angeles. The film, directed by the Erwin brothers, is recognized in the categories of Best Movies for Families, Epiphany Prize for Most Inspiring Movie, Grace Award for Movies, along with other faith-based films such as God's Not Dead: A Light in Darkness and Paul, An Apostle of Christ.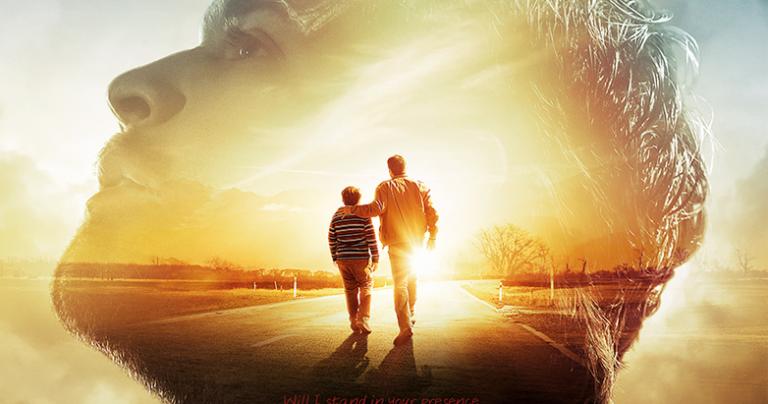 Dr. Ted Baehr, founder and publisher of Movieguide®, announced the ten movies which will compete for a $25,000 prize for Best Family Movie of the Year, an award supported by a grant from the Ware Foundation.
The awards will be hosted by Lori Loughin and Jack Wagner of the Hallmark Channel series When Call the Heart, which is also nominated for a Grace Award for Television and an Epiphany Prize for Television.
The event will honor the Best 2018 Movies for Mature Audiences, the Epiphany Prizes for the Most Inspiring Movie and Television Program, The Faith & Freedom Awards for Movies and Television, and the Grace Awards for Most Inspiring Performance in Movies and Television.
"These movies are not only family-friendly, entertaining and well crafted," Dr. Baehr said. "They also have strong stories which reveal the good, the true and the beautiful. That's what the Movieguide Awards are all about."
Community Coffee is the title sponsor of the event, who will award one special young person $10,000 and the Community Superstar Award for their positive contributions to their community.
The awards will air February on the Hallmark channel. The full list of nominees are below:
Best Movies for Families
God's Not Dead: A  Light in Darkness
The Grinch
I Can Only Imagine
Incredibles 2
Mary Poppins Returns
Paddington 2
Paul, Apostle of Christ
Peter Rabbit
Ralph Breaks the Internet
Spider-Man:  Into the Spider-Verse
Best Movies for Mature Audiences
Ant-Man and the Wasp
Chappaquiddick
Jurassic World:  Fallen Kingdom
Little Pink House
Mission: Impossible – Fallout
A Quiet Place
Skyscraper
Solo:  A Star Wars Story
Unbroken:  Path to Redemption
Won't You Be My Neighbor?
Epiphany Prize for Most Inspiring Movie
God's Not Dead:  A Light in Darkness
The Grinch
I Can Only Imagine
Paul, Apostle of Christ
Unbroken:  Path to Redemption
Epiphany Prize for Most Inspiring Television Program 
Billy Graham:  An Extraordinary Journey (Fox Network)
Daredevil:  Episode 3.13, "A New Napkin" (Netflix)
Elvis Presley:  The Searcher:  Part I and Part II (HBO)
Manifest:  Pilot Episode (NBC-TV)
Marvel's Agents of S.H.I.E.L.D.:  Episode 5.22, "The End" (ABC Entertainment)
Medal of Honor:  "Hiroshi Hershey Miyamura" (Netflix)
A Shoe Addict's Christmas (Hallmark Channel)
When Calls the Heart:  The Greatest Christmas (Hallmark Channel)
Faith & Freedom Award for Movies
Ant-Man and the Wasp
Chappaquiddick
Incredibles 2
Jurassic World:  Fallen Kingdom
Little Pink House
Paddington 2
Faith & Freedom Award for Television
Daredevil:  Episode 3.13, "A New Napkin"
Manifest:  Pilot Episode
Marvel's Agents of S.H.I.E.L.D.:  Episode 5.22, "The End"
Medal of Honor:  "Hiroshi Hershey Miyamura"
Grace Award Nominees for Movies
God's Not Dead:  A Light in Darkness
I Can Only Imagine
Paul, Apostle of Christ
A Quiet Place
Unbroken:  Path to Redemption
Grace Award Nominees for Television 
Little Women
Marvel's Agents of S.H.I.E.L.D.:  Episode 5.22, "The End"
Daredevil:  Episode 3.13, "A New Napkin"
A Shoe Addict's Christmas
When Calls the Heart:  The Greatest Christmas
For more information on the Movieguide Awards, click here or watch the video below: