When the spotlight faded on comedy legends Stan Laurel and Oliver Hardy, what, if anything, were they left with? The new film Stan and Ollie, starring Steve Coogan and John C. Reilly, explores the final years of the groundbreaking comedy duo who first rose to prominence in 1927.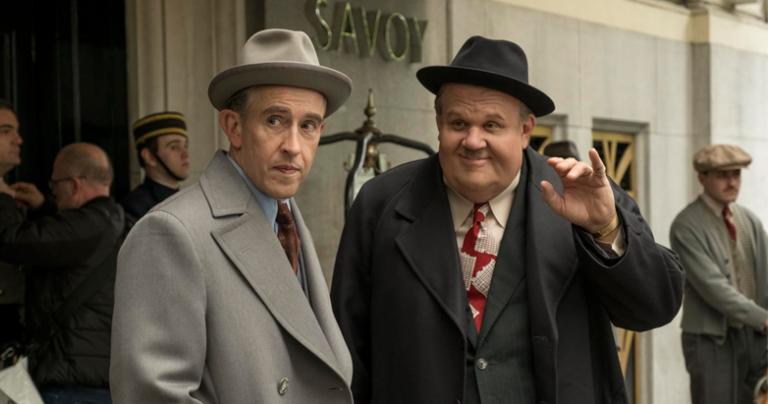 Laurel and Hardy appeared in 107 films, including cameos, short films, and special appearances. Stan and Ollie pays a visit to the duo's heyday before fast-forwarding to a final career tour through England, which finds them playing to half-empty theaters and lackluster reception. They continue playing to the small crowds, both pining for a comeback film, tackling the classic story of Robin Hood.
There are inevitable tensions between the aging duo, due to contract solo contract negotiations and professional betrayals. During their largest public spat, Hardy even questions whether or not their relationship was genuine or a professional pretense: "You loved Laurel and Hardy," he tells Laurel. "But you never loved me." Once longstanding bitterness was finally exposed, the two had room to discover true friendship.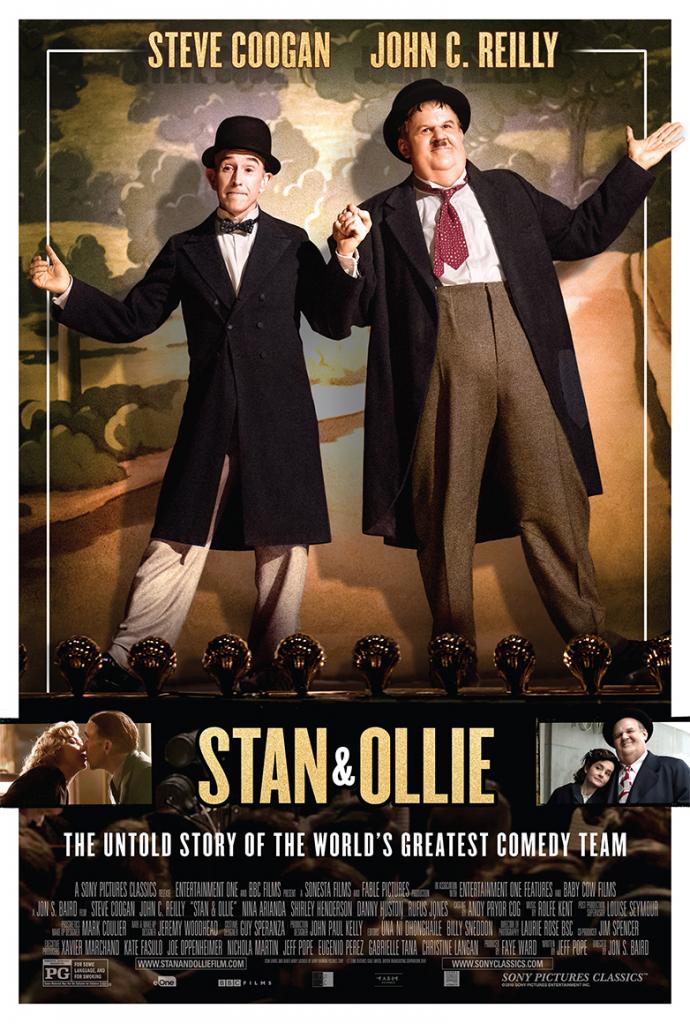 Steve Coogan and John C. Reilly disappear into their roles, thanks to superb acting, and incredible makeup. Reilly, whose eyes and voice peek out from behind the prosthetics, delivers one of his most impressive performances, matched only by Coogan's subtle but steely-eyed showman. As they interact, the viewers will feel their energy, their concern, and mutual appreciation. During the final credits, scenes from classic Laurel and Hardy bits play, reminding audiences how remarkably well this team nailed these characters.
Stan and Ollie, written by Jeff Pope and directed by Jon S. Baird, thankfully isn't a tell-all or a hit job, but a love letter to comedy legends and a testament to their lasting friendship. These performers with prior show business careers of their own not only managed to come together to form a history-making act, but also care for each other even during the most difficult, declining years. Friendship was the ultimate treasure they found after the riches and accolades faded.
Stan and Ollie is now playing in select cities.