Two terminally-ill teenagers fall in love and grapple with their mortality in the new CBS Films release Five Feet Apart. Starring Haley Lu Richardson (The Edge of Seventeen) and Cole Sprouse (Riverdale), the love story takes is an unconventional yet gripping story of love overcoming even the most difficult circumstances.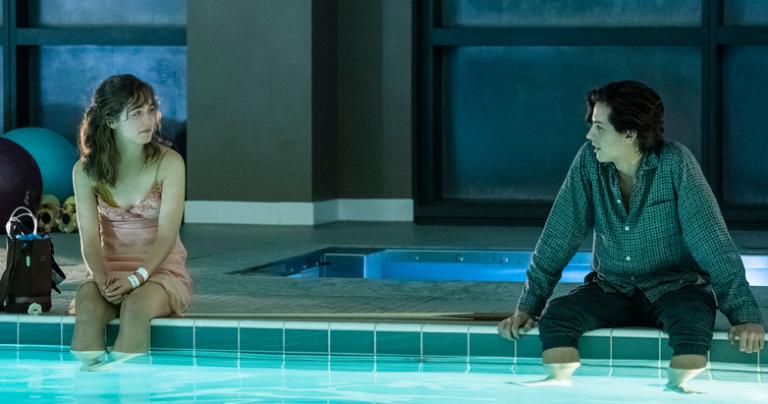 While the film centers on two teens diagnosed with Cystic Fibrosis who maintain an invisible five-foot barrier between them for health reasons, director Justin Baldoni insists the film is "not a movie about sick kids but about love and perseverance."
"These kids are not victims and this illness does not define them," he said.
During the filming of his 2012 documentary series My Last Days, Baldoni studied the perspective of terminally-ill patients who "looked at life with new eyes."
"I've always been fascinated by our innate denial that our existence is going to end on this plane," he said. "We make mortality a taboo subject instead of embracing it and using that knowledge to live life to the fullest."
Propelled by his faith which "guides everything I do" and a passion to portray CF as accurately as possible, Baldoni credits Richardson and Sprouse with performances that honor the reality of the real-life subjects he's met. He also enlisted his friend Claire Wineland, a leader in the community, as a paid consultant as well as a real nurse, who "was kind of an acting coach" to describe her own patient's reactions and emotions.
The payoff for that attention to detail is the reaction from the community, which he said has sometimes been quite emotional. One friend responded that it was "the first time he'd ever seen someone like himself portrayed onscreen."
Ultimately, Baldoni hopes the film will speak to viewers in the same way his work with CF has impacted him.
"I hope this movie inspires people to fight for love," he said.
Five Feet Apart, starring Haley Lu Richardson and Cole Sprouse and directed by Justin Baldoni, releases from CBS Films on March 15.