Lionsgate Studios has released the first trailer for "I Still Believe," the first film under the new Kingdom Studios banner from "I Can Only Imagine" filmmakers John and Andrew Erwin and Kevin Downes. The film follows the story of bestselling Christian music artist Jeremy Camp and his fiance, played by KJ Apa ("Riverdale") and Britt Robertson ("Tomorrowland"). Gary Sinise ("Forrest Gump," "Apollo 13") and music star Shania Twain also star as Camp's parents.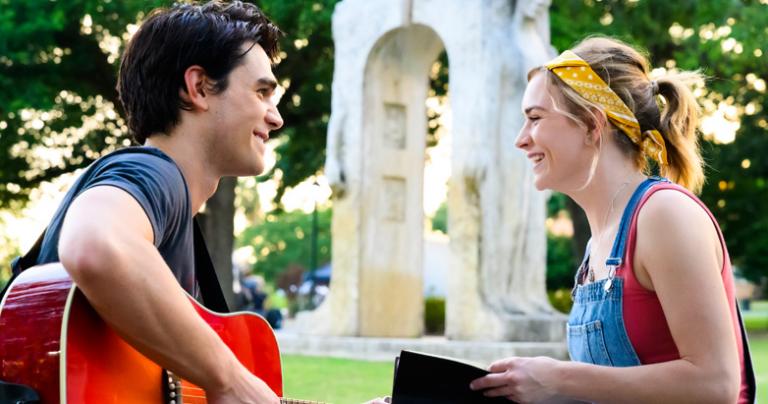 "I Still Believe" will release March 20, 2020, as the first of a series of films from the newly-named studio. The Erwins have previously released "October Baby," "Woodlawn," "Mom's Night Out" and "I Can Only Imagine," which became the number one independent film of 2018, grossing over $83 million at the box office. The latter film was also a biography of a Christian music artist, and with an upcoming film featuring the group for KING and COUNTRY, more music-themed films are on the way (see also my story with Andy on the power of Christian music).
Speaking with Jon Erwin earlier this summer, it did dawn on me that this film may have a wider appeal than "I Can Only Imagine" in that KJ Apa is already a brand name with younger audiences because of "Riverdale." Also, I thought Robertson was great in "Tomorrowland" and even in her brief time on "Under the Dome." Both seem to capture the emotion needed for this romance. Like Dennis Quaid and Cloris Leachman from "Imagine," Sinise and Twain are household names who audiences will welcome seeing in this story. I can't wait to see this film.
Check out the newly-released trailer below: