"Overcomer," the newest in a series of blockbuster faith-based films from the Kendrick Brothers, was a project inspired by and surrounded by prayer, according to the cast and crew. The prayer foundation is fitting, since the brothers' last blockbuster, "War Room," focused intently on intercession.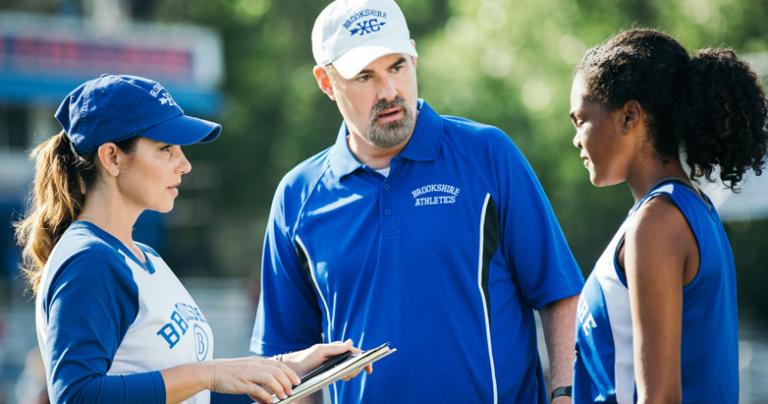 "We were blown away at what God was doing, launching prayer ministries, stirring people up to pray and to seek the Lord," Stephen Kendrick said. "After two years, we went back to resting, spending time with our families and praying."
As Stephen went through the process of adopting a daughter from China, he began to ponder Ephesians 2 and 3 as it relates to understanding one's identity as a child of God. At the same time, his brother and collaborator Alex was coaching his children through sports championships, plotting out related story concepts in his mind. When the two compared notes, they began to see a divine message.
"As we were sharing with one another what God was teaching us, these ideas began to be birthed out of that," he said.
The result is the story of John Harrison (Alex Kendrick), a high school basketball coach wrestling with his own identity even as he mentors a young athlete (Aryn Wright-Thompson) dealing with similar challenges. Priscilla Shirer ("War Room," "I Can Only Imagine") also stars as Olivia Brooks, the school principal and a special friend to the young girl.
"We bathe all of our projects in prayer," Alex said. "Our projects are heavy in ministry. So, for us, we don't just want to entertain people, though that's a part of the process. We want to help them grow spiritually."
For Stephen, who served as producer and co-writer, seeking God's direction and blessing were crucial components to every step of the production.
"We try to base everything we do in prayer from beginning to end on set," he said. "Every day, we're dedicating the day to the Lord. Even in the editing, and when we're done, dedicating the movie to the Lord saying, 'Lord, would you place your hand a blessing and power on this? Would you anoint this so that it would be a tool of your Holy Spirit when people are watching this and they're hearing the word and the theaters or wherever they are?'"
Shari Rigby, an accomplished actress who has appeared in recent films such as "October Baby" and "Not Today" as well as "The Young and the Restless" and "The Bold and the Beautiful" stars as Harrison's wife, Amy. She said working on the film was "an awesome experience" that gave her a feeling of being part of the family.
"Every day we would come to set, we would have devotionals, and they would pray over us," she said. "We were able to share our stories about who we were in Christ with the cast and crew. On this movie set, it's about family, it's about relationship, it's about encouraging one another."
"Overcomer" releases from Sony/Affirm Films on August 23.