Kevin Costner narrates a family's ups and downs through the eyes of its canine companion in the new film "The Art of Racing in the Rain," releasing Friday from Fox 2000. Milo Ventimiglia ("This Is Us") stars as aspiring Formula One racecar driver Denny, who falls in love and starts a family with Eve (Amanda Seyfried).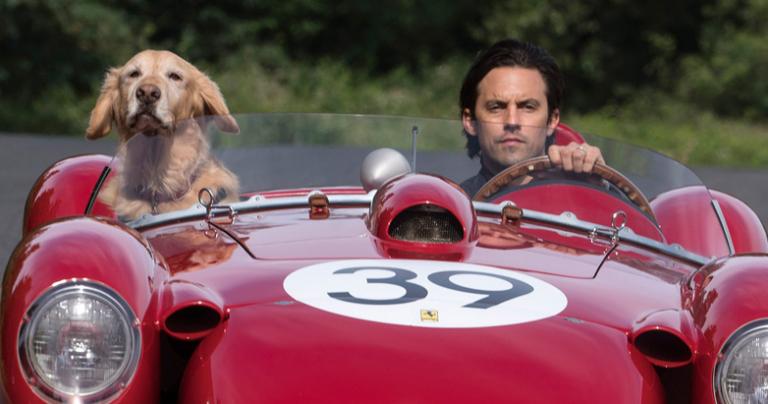 Directed by Simon Curtis ("Goodbye Christopher Robin," "My Week with Marilyn"), "The Art of Racing in the Rain" is based on a 2008 book of the same name by Garth Stein. The author, also a racecar driver and documentary filmmaker, was first contacted by Patrick Dempsey to option the novel in 2008. Originally, the actor, best known for "Grey's Anatomy" and "Enchanted," was going to star, but as the journey to the screen continued through the years and various studios, he stepped into a producing role.
"It moved studios for three times and, eventually, a lot of time passed," Stein said. "I thought it was all over. I thought it wasn't going to happen. And then one day I got a phone call from Simon Curtis, the director, and sure enough, it was happening."
Although Enzo (Costner) observes and relays some philosophical musings, the film is very much a human story, centered on the joys and pains of love and life. Stein says that even through loss, the joy of living is totally worth it.
"You know, we're not supposed to be living where everybody is safe all the time and that every, everything is easy," he said. "There are some difficulties and we have to learn how to overcome them by overcoming them. Then we grow as human beings. Life is about shedding some tears so that we can appreciate the laughter that much more."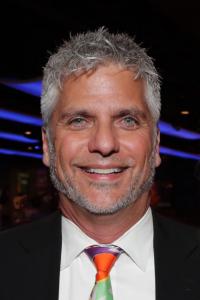 The inspiration for the book came from a documentary Stein viewed that relayed the Mongolian nomadic belief of dogs being reborn as humans as well as a poem he heard by Billy Collins told from the perspective of a dog in "doggie heaven."
"Those two came together at the time that I happened to be racing sports cars for a Sports Car Club of America as an amateur," he said. "So, I've got this kind of snarky dog observing human behavior against the backdrop of road racing. I thought, 'That's kind of cool.' I built the story around that."
Summarizing the emotions of the film, Stein relates a story about his family's own recently-departed dog and an awareness that they will soon be adopting another.
"I know that when we get that dog, it's lifetime is going to be shorter than ours," he said. "We're going to feel some grief and we're going to feel some pain at the end of that dog's life. But the joy and the love that we get for those years before the grief comes is worth it. That joy is so great that we're going to pay for that with grief. And we're okay with that because, you know, that's what life is."
The Art of Racing in the Rain releases Aug. 9 from Fox 2000.