I was one of the millions of regular viewers of Ken Burns' epic 8-part documentary "Country Music." The series traced the roots and profiled many of the genre's most notable singers, songwriter, producers, and industry leaders. One such singer was "Little Miss Dynamite," Brenda Lee. It was a privilege of mine to interview her back in 2007 prior to the release of her project, "Gospel Duets with Treasured Friends."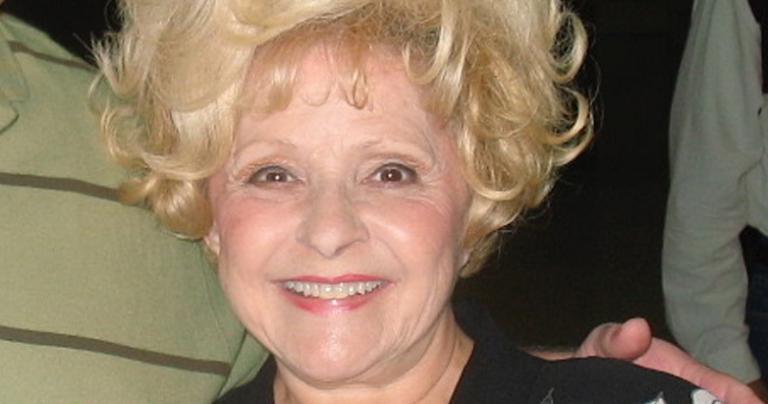 I'll never forget a few things she mentioned—that the Beatles opened up for her when they came to Nashville, that she shared the Opry stage with Elvis, and she was friends with the late, great Patsy Cline. On a country music kick since watching the series, I thought I'd dig up this interview to share here.
---
She started out with rock and roll music in the early days and progressed to country in the 70's but today popular vocalist Brenda Lee, the only female artist to be honored in both the Rock and Roll Hall of Fame and the Country Music Hall of Fame, enters gospel music with her new recording, Gospel Duets with Treasured Friends.
The album is a collection of classic gospel song duets with some of country music's most recognizable voices, including Vince Gill, Dolly Parton, Martina McBride, George Jones, Allison Krauss and Pam Tillis, among others.
The origin of the album was actually a solo project, began after Lee sang an acapella gospel song at her father-in-law's funeral in 1995. Lee's husband insisted they begin the album and Lee quickly recorded 12 tracks. In 2004, Sony Music's Jack Jackson asked for more recordings and in the process, "thought it would be really fun if we did duets," Lee said. So she got on the phone, asking friends to come join her.
"I am a personal fan of every voice heard on this project so it was a tremendous thrill every time I heard the word 'yes' in response to the invitation to come sing with me," she said. "All of the songs that I had partners on, in my mind, I could hear those people singing those songs. I called them and asked them."
Lee has already participated in a Gaither Homecoming taping and says if the new project opens more doors in gospel music, "that would be a wonderful thing."
"I love gospel music," she said. "I went to church and my uncle was the minister. I sang in the choir and also sang by myself in church. That part of my life has always been important to me."
Lee's extensive recording history spans over 50 years and includes staples like "I'm Sorry," "Sweet Nothin's" and perennial Christmas favorite "Rockin' Around The Christmas Tree." Her concert appearances include appearing on the Grand Ole Opry with Elvis Presley at age 12 and having the Beatles open for her as a teenager. She also toured with country legends Hank Williams, Sr., Johnny Cash, Minnie Pearl, and George Jones.
"You name 'em and I did shows with them," she said. "I just learned so much from all those wonderful people."
One special friendship was formed with the late Patsy Cline, who befriended Lee and her mother after a promoter had stolen the proceeds from a show and left them stranded. The two became "dear friends" despite an 11 year age difference, until Cline's untimely death in 1963.
"Miss Patsy took us under her wing," she said.
Lee is grateful for the close association between the gospel music and country music industries, both located in Nashville, that allows for kinship within the genres and an easy transition for the new record.
"It's all about real life and it touches all the emotions," she said. "It's wonderful that we're given this avenue to go down to be able to express ourselves and sing things that touch people."