With 21 Grammy Awards and sales of more than 140 million records, Kanye West is one of the most successful artists of the modern age. If the singer makes good on a reported promise to leave behind his mainstream career to fully embrace his rebirth as a Christian singer, however, will his listeners follow?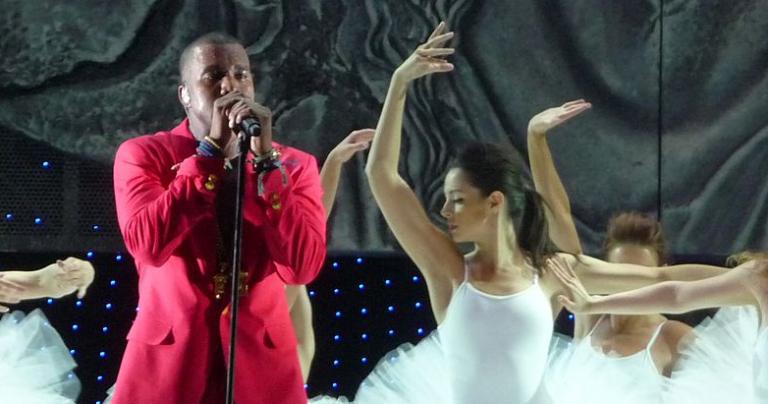 West's recent "Sunday Service" experiences have attracted thousands, but "Jesus is King," his newest Christian-centric project, hasn't yet released. There are reports of some pushback among his record label, leading to delays or perhaps solely to build anticipation for the project, his first since 2018's "Ye." West recently previewed the album in Detroit.
In a recent article, Hannah Frishberg of "The New York Post" wondered if Christians would "reject" West's upcoming project as well as his newfound religious zeal, citing social media posts:
"The way he talks about women in his other/recent albums, I'm skeptical he knows the gospel," writes one Twitter critic. "I am much more willing to believe Chance [The Rapper] is born again than Kanye."
While acknowledging the hesitations, some may be more welcoming.
"I would think the concern from the Christian community would be that this, like (the Yeezy phase), is a veiled approach of sharing himself," said Dr. H. E. Cardin, a Nashville-area pastor. "The idea from 2nd Corinthians 4:5 is that we came not to preach ourselves but of lifting up Christ. If he is lifting up Christ and the clear message of salvation, then I'm behind that."
Marsha Robinson, a Tennessee-based minister and author, added, "What I want to ask some people is, exactly why does he have to arrive into the family full-grown and expected to preach the Gospel? Do we require that of the local butcher or accountant who comes to Christ? I pray the Lord helps him because Christians can say some dumb stuff. 'By this shall all men know you are my disciples if you have LOVE one to another.' John 13:35. And another thing, why do we have the right to doubt if he is saved? Lord help us."
West may be one of the highest-profile mainstream artists to embrace gospel, but he's not the first. Elvis Presley, the "King of Rock and Roll," frequently released gospel projects and included it in his concerts. Through the years, there have been many others who released projects tailor-made for the church crowd, with varying degrees of acceptance.
With Nashville serving as the center of both country and contemporary Christian, there have been frequent spillovers, such as Randy Travis, Billy Ray Cyrus, Brenda Lee, Reba McEntire, and the Oak Ridge Boys, to name a few. Travis, in particular, seemed to have a second career boom with his gospel albums of the 2000s, spawning his fourteenth and final No. 1 song, "Three Wooden Crosses."
Travis alluded to skepticism from some listeners when I spoke to him in 2004: "You could see once in a while, I guess, you might see a little bit of skepticism, like 'Why are you doing this?' " he said.
Brian Littrell, a founding member of the Backstreet Boys, embarked on a Christian music journey in the 2000s. His Reunion Records solo project, "Welcome Home," sold more than 100,000 copies. At the time, I thought the response would be much bigger, based on the group's rabid fanbase. Before "Welcome Home" released, Littrell was eager to prove that he wasn't a stranger to the genre.
"If (Christian music listeners) do some research, they'll know that I've walked this walk throughout my career and will continue to do so," he said. "I really don't think there will be any roadblocks."
Sinead O'Connor, who like West had been known for controversial statements, also did a religious-themed project, "Theology," in 2007, expressed how embracing the Christian media had been to her. Her reach to evangelical listeners, however, never materialized and the project was more of a novelty than a career-defining moment. The author Anne Rice, who famously converted to Catholocism before publicly denouncing "institutionalized religion," also wrote in "Called Out of the Darkness: A Spiritual Confession" at how welcoming church members were when she did book signings for "Christ the Lord: Out of Egypt."
If West is truly on the right path, I would hope that he finds that same love from the church, that it would be the greatest community he's ever been a part of. I can't tell his motives, but like the Apostle Paul said in Philippians 1, I'm thankful the gospel is being preached. When the true message goes out, regardless of the vessel it's delivered by, lives will be changed.
"Heaven and earth will pass away, but my words will never pass away" (Matthew 24:25 NIV).

Watch a recent "Sunday Service" from Detroit including a message by Pastor Adam Tyson below: