In "Messiah," Mehi Dehbi ("Mary, Queen of Scotts," "London Has Fallen") stars as Al-Massih, a mysterious religious figure that some believe to be the return of Christ. The ten-episode series, created by Michael Petroni and also starring Michelle Monaghan ("Mission: Impossible," "Gone Baby Gone"), John Ortiz ("Kong: Skull Island") and Melinda Page Hamilton ("Devious Maids," "Desperate Housewives"), unveils it mystery on Netflix January 1.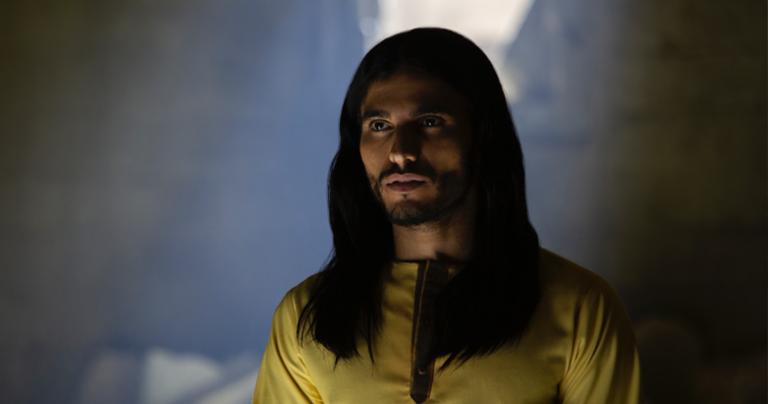 Dehbi recently spoke to Reel Faith's DeWayne Hamby about his initial thoughts on the role, what his character represents to his growing following, and if there was hesitation in tackling a religious and geopolitical topic.
How did you feel when you were considering this project and read the script?
For me, it all started when I first talked with Michael (Petroni) and (Director) James (McTeigue) about it to really understand their own vision of the storytelling. For me, that's where it really began. And from that moment, I was understanding that I was embarking into an incredible adventure in which I was going to dig deep and dive deep and that's what happened. The largeness of the role, the intensity of the scenes, everything made it an overwhelming experience. challenging, intense and beautiful.
On a deeper level, Al-Messih is appealing to a hunger. He represents so many things for people. Why do you think they're so attracted to him?
Because people are in the search of meaning in their lives and search for a certain freedom from their lives from the prison of their lives. So, whenever someone walks free and proposes people to step forward into their own freedom it really strikes a chord and really appeals to them and attracts them.
They're looking for hope, too. So many of them have lost so much.
Hope is the money of the poor. Hope is the power of the poor. So, hope is all there is really for everybody
This is a show about religion, and it crosses over several different belief systems. Sometimes there is a bit of trepidation. Did you feel that?
If creating art or whatever we are doing, if it's not supposed to bring people to talk to converse to have a dialogue. I mean, I don't know what it's supposed to do. If we're not supposed to spark a conversation, then I'll stay home. I would not have met you if this show didn't happen. So, I hope it's gonna' open a conversation.
In the show, there are people who are skeptics and those who jump all in. Are you more of a bandwagon person or a skeptic?
I'm more of a lone wolf. I'm more making my own path, my own journey.
"Messiah" premieres January 1 on Netflix. For more information, visit www.netflix.com/Messiah.