Today, Sony Pictures Releasing unveiled the first look at "Greyhound," an epic World War II action film starring Oscar-winner Tom Hanks. As one of Hanks' best-known roles is "Saving Private Ryan," its a welcome return for the popular actor. This time, he's playing Lieutenant Commander Ernest Krause in a convoy of boats being trailed by enemy U-boats. In the trailer, he calls upon God for divine intervention on his behalf.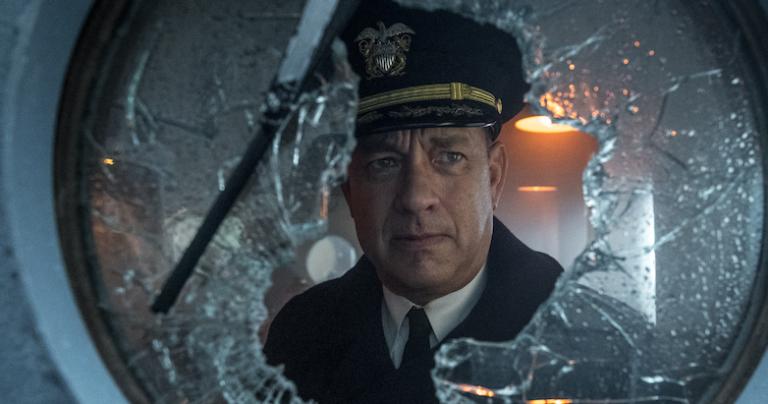 Dear Lord, let your holy angel be with me. That the evil foe may have no power over me. Into your hands I commend my body, my soul. Amen.
The trailer sets up the drama with impressive visuals and a brooding soundtrack. Hanks himself wrote the script based on "The Good Shepherd" by C. S. Forester. Elisabeth Shue ("The Boys," "The Karate Kid") also appears as Eva, Krause's love interest. The film also stars Stephen Graham and Rob Morgan.
The official synopsis follows:
In the early days of WWII, an international convoy of 37 Allied ships, led by captain Ernest Krause (Tom Hanks) in his first command of a U.S. destroyer, crosses the treacherous North Atlantic while hotly pursued by wolf packs of Nazi U-boats.
"Greyhound," starring Tom Hanks and directed by Aaron Schneider, releases June 12, 2020, from Sony Pictures Releasing. Watch the first trailer below: