As movies shape the lives of those who watch them, Odyssey Impact, headed by CEO Nick Stuart, is tackling hot-button issues with the hope of social change. The organization is currently releasing the documentary "The Sentence," which won the Audience Award for U.S. Documentary at the 2018 Sundance Film, through HBO and On Demand.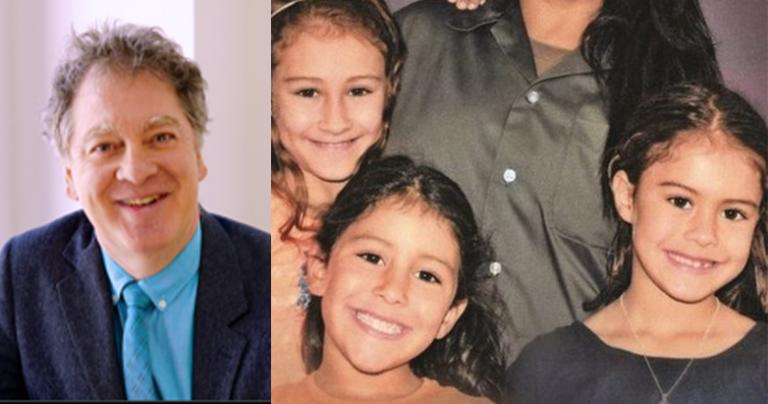 Stuart recently spoke to Reel Faith about "The Sentence" and the mission of Odyssey Impact.
How did Impact Odyssey get behind "The Sentence" and how does it fit your mission?
Odyssey Impact is a multi-faith, not for profit, which basically believes that people of faith have so much to offer society. And we're all from a media background making documentaries and programs. We realized a few years ago that the power of storytelling through character-led documentaries is a great tool to engage people with issues, important issues for our society, justice issues, compassion issues. We also realize that it is a bit more than just watching the film. We built a department, the Impact Campaign department. The film becomes a catalyst for change, the change in understanding, the change in action. We build screenings and opportunities to come together at the local level in groups just to do something. We've done several, especially about social justice. Then we saw "The Sentence." It's a 90-minute film, it won the Audience Award at Sundance, which is such a great award to win. And it's basically it covers the story of a young mother who's incarcerated for 15 years and leaving behind three little girls about eight months, two years and five years. Her brother Rudy Valdez, said, 'Okay, I'm going to record all the years, what the girls do over the time you were in prison. And we're going to make a film. And we're going to lift up so people can see the injustice of what happens when you separate parents from children.' The film is going on HBO, we're building this national campaign really to create awareness and to try and get faith communities to work with others to support mothers and children, incarcerated mothers and children and a campaign towards Mother's Day, Sunday, May 10. Just to raise up this issue, to local screenings, and to help people work together to look out and see what they can do.
Have you found that many people who watch this film are unaware of this particular issue?
'The Sentence' just kind of confronts you right in the face. When we put people in the prison, mentally we throw away the key, they become a number. But everyone in prison is a son or a daughter. Eighty percent of the women who are going to be incarcerated each year are mothers. And many of them, like Cindy, in this film, have young children. Are those kids going to be sentenced as well? They're sentenced to lose their mother for a certain amount of time. How do you support those little girls? To be able to keep in touch with a mom and dad? How can you parent from behind bars? So basically, we've got about 2.3 million mothers in prison in America and all those children, how can we help keep the parenting alive? That's the question of, of the film. And that's also the campaign. You know, and we advise we help people when you know everyone's a changemaker. Everyone has that power to be a compassionate witness for carrying a witness. injustice in their own space in their own home in their own street in their own town. And you know that the campaign that we have is to screen the film with your friends, screenings in a church, in the temples, in the mosques. We've done campaigns where realtors have screened it. Anyone can have one of these screenings and then decide, 'What can we do?' Often mothers are hours away, hundreds of miles away, and often it's the poorest who ended up in prison. And the children need our help.
Do you feel your role is more of a calling or a career?
I remember years ago telling one of my daughters that I've been lucky enough to have a career, which is also a calling for my faith, to live out. I went to theology college back in England, and my friend said, 'So you're gonna' be a priest?' And I said, 'No.' And they said, 'You're going to be a religion teacher?' And I said, 'Nope.' 'Then why are you doing this degree?' I wasn't quite sure, but I always had a sense that I wanted to take the inspiration of faith and bring it into the mainstream. I love the fact that you could do something around faith in the mainstream. And it wasn't defined immediately as fate. It was being about engaging with culture. I worked at MTV for a while, which was fantastic. Then I saw how faith could really create solutions to some of our biggest problems; communism, the end of apartheid in South Africa. All the time, faith was inspiring people to step out of the crowd in a humble way and create change. And I think what we're trying to do it honestly, is say to people, 'Hey, you've got something to say and do here. You're a fantastic witness.'
There is such a thing as social entrepreneurship. When you put faith in the middle of that, it's even more special.
I'm incredibly lucky to have the chance with Odyssey Impact to do that. And you come across these amazing films. It can be seen on HBO docs. But also, check out the websites where you could watch it. Learn how to get a screening, this can be built towards Mother's Day. We write sermon guide study guide scripture guides that help ground people are safe. When I got this job, I always thought what I really want is 'the water cooler moments.' That's what Impact Odyssey tries to do. We try to give people that space, those talking points to take it to the water cooler.
For more information or to schedule a screening, click here.