In November, I attended a preview screening of a new independent film shot in my hometown of Cleveland, Tennessee, called "Christmas in July." Although the name may lead to the assumption of centering on the holidays, it's actually more of a heartfelt family story about a young man (Reiley McClendon) who takes the opportunity to do something extraordinary for his dying grandmother (Bonnie Johnson). I was there at the invitation of producer Jeff Salyer and was introduced to Myles Matsuno, the director. Our common thread was the town of Cleveland and our alma mater, Lee University.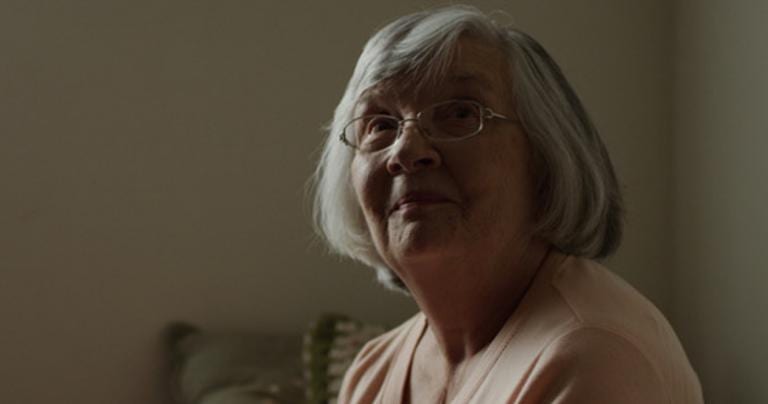 Beyond the novelty of seeing my familiar small-town immortalized on film, I found "Christmas in July" to be a feel-good story with some really good performances. It reminded me of another intimate independent film, "Old Fashioned," from a few years back.
After receiving praise and high marks during preview screenings around the country, "Christmas In July" is now screening during the "International Christian Film Festival," where it's nominated for Best Film, Best Screenplay, and Best Supporting Actress (Lacy Hartselle). In this interview, Matsuno discussed the making of the film, enlisting film veteran Johnson, and how he hopes the film will impact viewers.
What was the inspiration for the film?
The inspiration for the story comes from the original screenplay writer Bret Kofford. For him, the script is personal because he pulls some things that he had to go through with his grandmother's dementia and his mother battling and passing from Parkinson's. He was also fascinated with the church and how many worship leaders or people who sang in choirs eventually became prominent figures in the mainstream music entertainment industry. So, he geared the core of the story heavily towards those factors. Then, when I read the script and decided to take it on, there were some things I wanted to add or change with Bret and my friend Tyler Likes. For me, inspiration comes from many aspects of my own inspirations and faith. Story is key. I knew the film had the impact to impact the older generations, but also the younger (maybe more so) because the film demonstrates the importance of family and those who came before you. So, we worked together and made the story what it is today. I ended up stripping some characters and sassiness and made the film more family friendly/faith-based. But the core of the story remained the same.
Bonnie Johnson (Sylvia) has an extensive resume of work and filmed with her husband. What can you tell me about her and what it was like to work with her?
Just thinking about her makes me smile. To this day, we remain in touch and she's special to me. I still remember where I was when I was on the phone with her and her husband, Ted Johnson, when we all decided to work with each other. I was in Orange County meeting Lacy Hartselle (who played Cecilia) for the first time talking about the film. They both have extensive resumes and have been in some major films. Bonnie was probably the MVP on the set. She never complained and, even when she was tired, she would still perform top-notch and want to get it right. She also brought so much joy to everyone else who was working on the film. It was rare for me to give her direction on her acting because she was just that into her character. I'm not surprised that when people see the film, they talk about how much they love the grandmother. There are many great memories of working with her but my favorite memory working with her was recording the voice-over for the end of the film. I intentionally recorded this part last because I wanted her to live out her character before we got to this part. It was just me, her, and a couple of others in the room. I think Jeff Salyer, one of the producers, was there as well. As she was reading, she started crying and getting choked up. She said that she had rehearsed this dozens of times prior but never got emotional about it until then. That recording ended up being in the film. I can still picture that moment in my head play by play. Moments like that are hard to forget and is what makes filmmaking so special.
Tell me some of the reactions and accolades the film has received so far.
We've had very positive reviews so far! It's weird when you get so involved in creating something that you forget if a scene (or entire film) hits or not. To me, it's like… "Okay… Here we go again…" ha. That's probably bad to say but it's true… At least for me. You become detached so getting feedback from the audience is crucial. I always try to focus on the first time I see an edit and how I felt then because that's how an audience member will most likely feel. But I think the film hit its mark and beyond that. It's one that many can relate to and the Topline Results and Audience Reports speak to that. Some of my favorites were "Thoroughly enjoyed the storyline. The importance of family + the reality that we can't take life granted." Or "Very well done. Very engaging without bad language, nudity, sex, violence, etc… I would recommend this to lots of people & my church." Of course, there are some that don't jive with it and that's to be expected. And that's okay with me But when 76 out of the 78 questioner forms filled out say that they would recommend it to others . . . I think that's pretty solid. Especially when what they saw was a rough cut.
What are the future plans for release?
We want to go theatrical first. More so in pockets in the U.S. that we know the film would do well and be successful in. Then release via streaming after that. But right now, with the current climate of the industry, everything is up in the air. But the film is also being screened at festivals really starting this year. The film was invited to screen at Knoxville Film Festival last year as a special screening and not in competition. That's such a great festival. And the reactions we got there was also great. We loved the community there and people drove from out of state just to see the film. So far, we are nominated for Best Film, Best Screenplay, and Best Supporting Actress (Lacy Hartselle) at the International Christian Film Festival, which is the largest in the world held in Florida. But it's being held virtual now due to Covid-19 on June 3-6th.
What do you hope viewers will take away from "Christmas In July?"
The importance of family and real faith. Family, in regards to those who came before you and their stories. I think as we move and advance in technology, we need to also spend time with the ones right beside us. I can't stress the importance of that enough. We have the technology in our phones to capture our loved ones through photo or video there's no reason we shouldn't be doing that instead of focusing on others' lives and what they post. And with faith… That it's not always picture perfect. There are several lines in the film where I pull questions I've had that maybe some others in the church might be too afraid to say out loud because of the judgment of other people. Like the line, "Prayers work . . . most of the time, anyway". And there's been many who have sent me private messages or has come up to me saying how appreciative they were that we demonstrated what a real family of faith might go through. Now I have all the memories flooding through my mind and it's making me proud of the team.
"Christmas in July," directed by Myles Matsuno and produced by April Reuning and Jeff Sayler, also stars Lacy Hartselle, Hannah Alltmont, Carron Clark, Grayson Russell, Keith McDaniel, and Erin Ownbey.